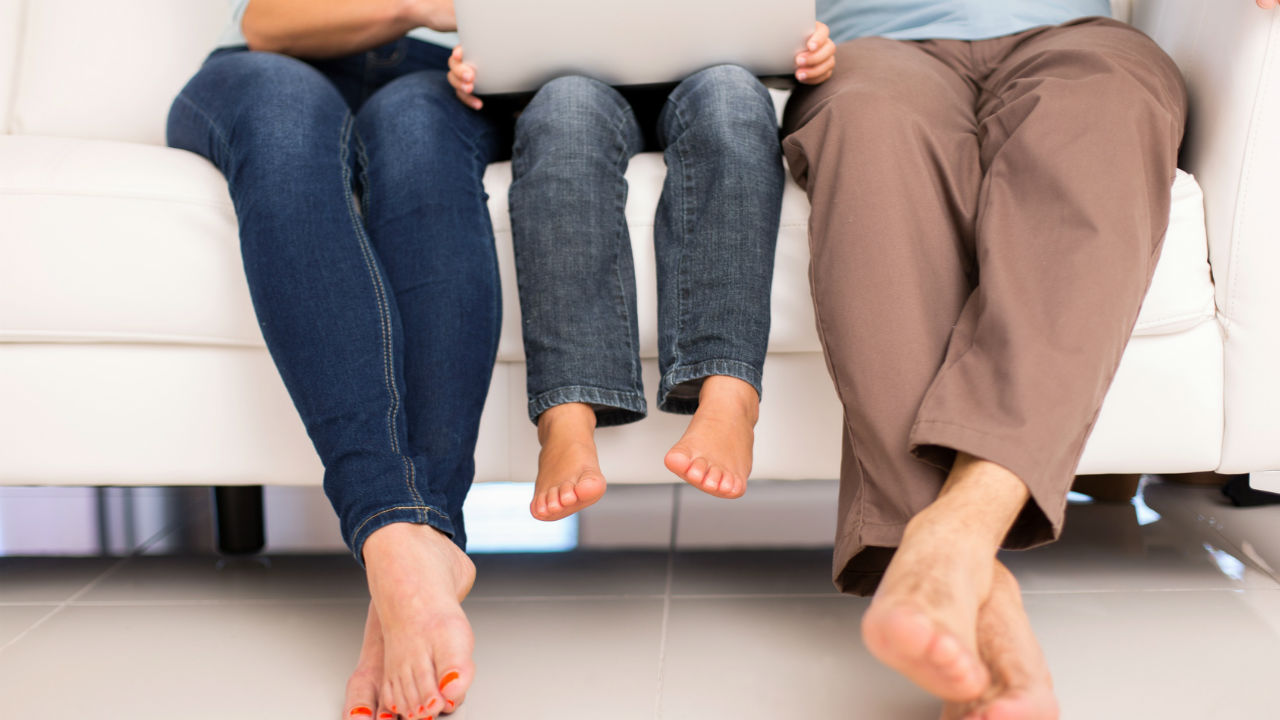 Via michaeljung/fotolia
Seeing your doctor from home on your computer screen may seem like a scene from an episode of The Jetsons, but this realm of health care has actually been around nearly as long as the cult classic cartoon that originated in the 1960s.
And with technology leaping ahead at amazing speed in recent years, telemedicine, as it's known, is coming into its own.
Telemedicine, as defined by the American Telemedicine Association (ATA), is the remote delivery of health care services and information using telecommunications technology.
It's been around for over 40 years, since doctors had an underwater microwave line rigged across Boston Harbor so they could remotely monitor patients at the airport clinic.
The benefits of telemedicine
These days services run the gamut from monitoring pacemakers to providing psychiatric care, and can include the technologies of Internet, wireless, satellite and telephone. Telemedicine can even be used to diagnose and treat stroke, quickly identifying symptoms so life-saving treatments can be administered sooner.
Telemedicine can help empower patients to improve chronic diseases such as diabetes and high blood pressure.
Patients are more likely to follow up on reporting logs for such things as diet, exercise and medication when they can be reported online versus in the doctor's office or on paper. And providing support for these patients is often less expensive with telemedicine than through traditional channels.
Rehabilitation can be provided through group classes online, removing the burden of traveling that can be difficult for those recovering from stroke or joint replacement, whether they live in a rural area or not.
Expanding the use of telemedicine
The bipartisan Creating Opportunities Now for Necessary and Effective Care Technologies (CONNECT) for Health Act is a bill presented in the current legislative session of Congress to expand the use of telemedicine. It is supported by the American Medical Association.
"Telemedicine can strengthen the patient-physician relationship and improve access for patients with chronic conditions and limited access to quality care. The AMA's guiding principles on telemedicine seek to foster innovation while promoting quality care," said AMA President Steven J. Stack, M.D.
The major benefits of telemedicine are considered to be convenience, reliability and flexibility for your schedule. PubMed, a bibliographic database of medical research maintained by the Library of Medicine, stores over 12,000 cited works on telemedicine, as reported by the American Telemedicine Association.
And the supporting evidence is still flowing in. In an April, 2015, paper the ATA reported that most peer-reviewed research based on large sample sizes and sound scientific rigor on the cost-effectiveness of telemedicine is relatively new, having been presented in the last two years.
These studies consistently find that telemedicine saves patients, providers and payers money in comparison to traditional health care.
How common is telemedicine today?
More than half of all United States hospitals now use some form of telemedicine, according to the American Telemedicine Association.
Nearly 1 million Americans currently use some form of remote cardiac monitoring. For example, telemedicine is an efficient way to ensure a pacemaker battery still has plenty of life in it.
In 2011, the Veterans Health Administration provided over 300,000 remote consultations via telemedicine. Considering that hospitals work constantly to reduce patient exposure to such pathogens as MRSA, avoiding unnecessary in-person visits can cut down on the transmission of new illnesses.
Is telemedicine covered by my insurance?
Medicare covers certain telemedicine services. Care such as remote radiology, pathology and some cardiology may be labeled and covered as "physician services."
Videoconferencing may be covered for traditional fee-for-service care for those beneficiaries living in rural areas.
For those covered under private plans, the ability to access telemedicine is promising. Thirty states and the District of Columbia require private insurers to cover telemedicine the same as traditional in-person services, according to the American Telemedicine Association.
Many other private insurers in the remainder of the country offer at least some coverage for telemedicine. Contact your benefits manager to find out if your health plan covers telemedicine.
What are some telemedicine services I can use?
There are several telemedicine options on the market, and services continue to grow. One promising option for patients today is LiveHealth Online. It allows you to have face-to-face conversations with a board-certified doctor of your choice on your computer or mobile device — anywhere, anytime.
If you need medical advice or have a health question, you can get it the moment you need it. There's no waiting at the doctor's office and LiveHealth Online costs the same as, or sometimes less than, the price of a regular doctor visit.
To use LiveHealth Online, simply sign up and enter your insurance information in case it is a covered benefit. The cost of an online doctor visit is typically $49 if you do not have insurance or the service isn't covered by your insurance which is often less than a co-pay.
From there, you will see a list of doctors available in your state and will be able to pick one after viewing their profile, star rating and languages spoken.
After selecting a doctor, click "Connect" and you will be speaking face to face with him or her within a matter of minutes. There's no driving to a doctor's office or sitting in the waiting room for your appointment.
A doctor on LiveHealth Online can help with a variety of health issues including colds, allergies, rashes, flu, diarrhea, sinus infections, pinkeye and other eye infections, and urinary tract infections.
If you think telemedicine would be a good fit for you or someone else you know, learn more here: www.livehealthonline.com or sign up for an appointment here.
Reviewed July 15, 2015
by Michele Blacksberg RN
Edited by Jody Smith
Sponsored by: LiveHealth® Online
Read more in Health Technology Insider