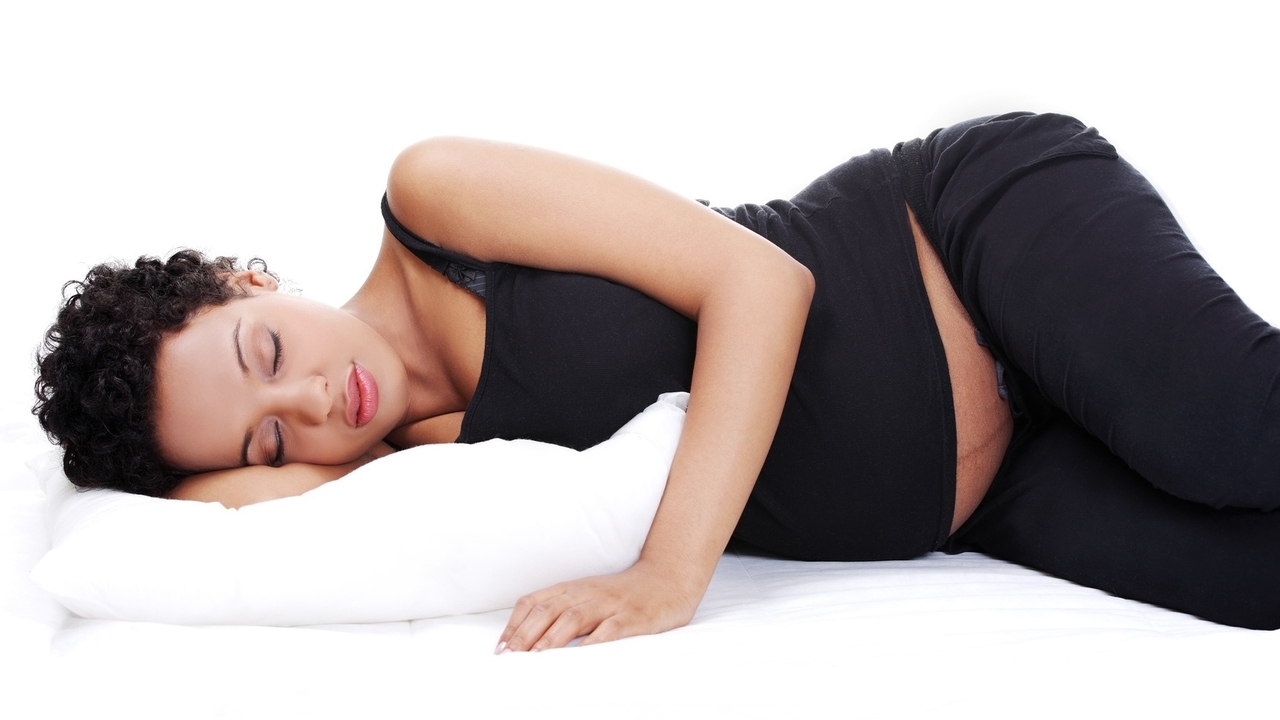 Piotr Marcinski/Fotolia
There are a lot of things women have to think about when they are pregnant. They have to prepare their home for the new baby, as well as prepare themselves physically and emotionally for this gigantic change in their lives.
One thing many pregnant women may not think about, though, is how they can keep their heart healthy before, during and after their pregnancy.
While heart health is partially based on risk factors that you can't change such as age, gender and family history, many risk factors can be changed.
Pregnant women should try to focus on the following five tips to keep their hearts as healthy as they can while they're pregnant.
5 Heart Health Tips for Pregnant Women
1) Get some sleep.
There are indications that a solid night's sleep can have a significant impact on heart health. According to WebMD, a study of young and middle-aged adults who slept seven hours each night had decreased levels of calcium — which is a sign of early heart disease — than those who slept more than nine hours, or less than five hours, per night.
2) Keep the pressure down.
High blood pressure is a real hazard for pregnant women. Their blood pressure should be checked regularly during prenatal visits.
High blood pressure can create scar tissue, damage artery walls, and make it difficult for blood and oxygen to get to and from the heart. It makes the heart work harder and that will wear it out faster.
Focusing on a Mediterranean diet, and limiting salt, can lower blood pressure, according to Dr. Suzanne Steinbaum's "Heart Book: Every Woman's Guide to a Heart-Healthy Life." Eliminating alcohol and cigarettes, and reducing stress can also help.
3) Incorporate exercise.
Yes, most pregnant women can exercise. Experts agree that pregnant women should be seeing a health care provider to make sure the exercise they participate in is appropriate for them. Generally though, most pregnant women can continue with moderate-intensity aerobic exercise during and after pregnancy.
4) Eat as clean as you can.
Pregnancy is not a free-for-all time to eat anything and everything you want. Pregnant women should watch their weight and food intake. Think about incorporating whole foods like fruits, vegetables, nuts and seeds. Limit processed foods as well as "white" foods like pasta, cookies and white bread.
5) Reduce your stress.
Stress is just a part of life, but it doesn't have to hamper you. Pick something to help you deal with the stress you have. Exercise helps, as does meditation and yoga. Sometimes even just talking to a friend about the stress can help, too.
Sources:
"12 tips for better heart health." WebMD.com. Web. 3 February 2016.
http://www.webmd.com/heart/features/12-tips-for-better-heart-health
"How to stay heart healthy during pregnancy." Goredforwomen.org. Web. 3 February 2016.
https://www.goredforwomen.org/know-your-risk/birth_control_pregnancy_heart_disease/how-to-stay-heart-healthy-during-pregnancy
Reviewed February 4, 2016
by Michele Blacksberg RN
Edited by Jody Smith