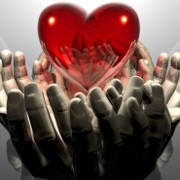 Photo: Getty Images
In a move that is certain to invite debate (as well as controversy) physicians moved forward with plans to begin implanting recycled pacemakers in low-income cardiac patients. For a person with an irregular heartbeat, a pacemaker may be a life-saver….literally. Designed to regulate irregular heart beats, pacemakers are battery operated devices which are implanted into the chests of cardiac patients. Pacemaker implantation can be extremely expensive, ranging from $8,000 - 10,000 for outpatient implantation to upwards of $40,000 - 60,000 for an inpatient procedure. The high cost of the procedures leaves many uninsured and lower-economic cardiac patients unable to cover the cost of the procedure.
Because of the high cost, physicians at the University of Michigan Cardiovascular Center proposed a controversial solution - removing such devices upon the death of the current cardiac patient, cleaning them up, and then implanting the used devices into low-income patients (removal could also be triggered by infections or the patient upgrading to a different or newer device). According to researchers from Thomas Jefferson University, the proposal has become a reality for 30 cardiac patients in India.
Thirty defibrillators (21 cardioverter defibrillators or ICDs and 19 cardiac resynchronization therapy defibrillators or CRT-Ds) were removed from American patients and then sent to India where they were re-implanted into low-income Indian cardiac patients. All recycled devices were required to have a least a three volt charge remaining and not be subject to a current recall notice. Since the devices recycled in this instance were harvested from live patients, permission of the current device holder was requested before they were reused and re-implanted.
Researchers reported that there were no infections reported as a result of the re-implantation and that the recycled devices appeared to work as designed. The India patients also had a 35 percent successful shock rate. The study cannot be classified as a definitive success (even by the researchers own admission) for a number of reasons, including: limited number of participants, insufficient follow-up data, lack of records on whether shocks administered were appropriate or inappropriate just to name a few.
Researchers admit that they are diving into uncharted territory - both legally and morally - and the procedure is already raising eyebrows. (If you want to see some eyebrows waiving, read the editorial on this topic; "Are We Taking Going Green Too Far: Recycling Pacemaker"--people either like the concept or they don't.) At present, the procedures have been performed outside of the U.S. borders. Eventually, the topic is certain to garner the attention of the legal profession and questions regarding the ethics and morality of the procedure along with legal implications and liability issues.
Sources:
Cole Petrochoko, AHA: Resterilized Defibrillators Can Be Reimplanted, The Devices, Which 'Jump Start' Erratic Hearts, Can Be Re-used, 20 Nov 2010, http://abcnews.go.com/Health/HeartFailure/resterilized-defibrillators-reimplanted-aha/story?id=12193645