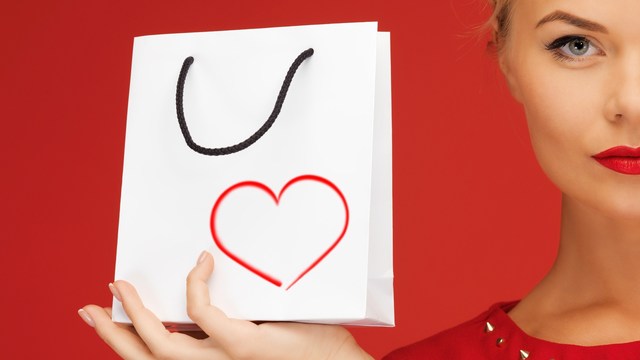 Lev Dolgachov/PhotoSpin
The shocking truth about heart disease is that it is the number one killer of women in America. Heart disease kills more women each year than all forms of cancer combined!
Because of these truths the American Heart Association has created a Go Red campaign to educate women on the facts about their heart health.
What is heart disease?
It is a term that encompasses numerous diseases of the heart and the blood vessels. This can include coronary artery disease, heart attacks and heart value issues. It can encompass rhythm problem issues, high blood pressures, high cholesterol and many more health concerns.
Education is the key to prevention
Why do we care about educating women about heart health? Prevention!
It is just that simple. For so many years heart disease has been portrayed as a man's disease. It is not really surprising that women don't think of it a women's disease. We have to become aware of a problem before we can take steps to prevent it.
As women become more aware of heart disease they can come together as a community. They can then share information with friends and family to help decrease the death rates among women.
Prevention starts with lifestyle habits
Most people don't realize that many of the diseases that make up heart disease are progressive problems. This mean they take years to develop.
Some start as early as childhood. So awareness for parents and children about these diseases are important to prevention of them.
Many lifestyle factors contribute to heart disease, so the earlier we become aware of healthy lifestyle choices we can make, the better. Then we're on the road to creating healthy habits, and that can help prevent heart disease.
You can help increase awareness by joining the campaign and wearing something scarlet, crimson, flame or vermilion. Go Red on Friday, February 7, 2014.
Live Vibrantly,
Dr. Dae
Dr. Dae's website: www.healthydaes.org
Dr. Dae's book: Daelicious! Recipes for Vibrant Living can be purchased @ www.healthydaes.org
Dr. Dae's Bio:
Dr. Daemon Jones is your expert for diabetes reversal, hormones, metabolism and weight loss. Dr. Dae is a naturopathic doctor who treats patients all over the country using Skype and phone visits. Visit her or schedule a free consultation at her website www.HealthyDaes.org/
Sources:
"American Heart Association Guidelines for Primary Prevention of Atherosclerotic Cardiovascular Disease Beginning in Childhood." American Heart Association Guidelines for Primary Prevention of Atherosclerotic Cardiovascular Disease Beginning in Childhood. N.p., n.d. Web. 4 Feb. 2014.
http://www.circ.ahajournals.org/content/107/11/1562.full
"Fight Heart Disease in Women - Go Red For Women." Go Red For Women. N.p., n.d. Web. 2 Feb. 2014.
https://www.goredforwomen.org
"Heart disease." Definition. N.p., n.d. Web. 1 Feb. 2014.
http://www.mayoclinic.org/diseases-conditions/heart-disease/basics/definition/con-20034056
"There's room for improvement in women's heart disease awareness." Welcome to the AHA/ASA Newsroom. N.p., n.d. Web. 4 Feb. 2014.
http://newsroom.heart.org/news/theres-room-for-improvement-in-womens-heart-disease-awareness
Reviewed February 5, 2014
by Michele Blacksberg RN
Edited by Jody Smith