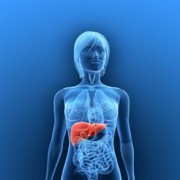 Photo: Getty Images
Naomi Judd, Pamela Anderson, David Crosby, Greg Allman, Steven Tyler, Ken Wantanbe, Natalie Cole, Keith Richards and Jim Nabors are all currently living with the hepatitis C virus.
According to the Centers for Disease and Prevention (CDC), more than 3.2 million people in the United States are infected with hepatitis C. Each year between 8,000 and 10,000 people will die from this disease.
The National Institutes of Health (NIH) states "hepatitis C is a virus which causes inflammation of the liver." Hepatitis C can cause liver damage, cirrhosis and liver cancer. Currently, there is no vaccine to prevent hepatitis C. A blood test can diagnose it. It is also crucial that those infected with hepatitis C do not drink alcohol. Alcohol accelerates liver damage.
Hepatitis C is contagious. Acute and chronic hepatitis C are both forms of the hepatitis C virus. The first six months of hepatitis C is known as acute hepatitis C. Hepatitis C becomes chronic hepatitis C if the body can not rid itself of the virus. Hepatitis C becomes a chronic infection in 75-85 percent of people who are infected with the virus.
Hepatitis C may progress at a turtle pace. And, in some individuals, it may take between 10-40 years before any type of liver ailments occurs. Also, one in ten may have no symptoms of hepatitis C.
According to the NIH and the CDC, symptoms of hepatitis C include:
· Clay or light-colored bowel movements
· Dark urine
· Diarrhea
· Fever
· Fatigue or excessive tiredness
· Loss of appetite
· Nausea
· Vomiting
· Abdominal pain or swollen stomach
· Upset stomach
· Swollen ankles
· Joint pain
· Jaundice
· Longer than usual amount of time for bleeding to stop
· Bruise easily
Those who are greatest risk for hepatitis C are:
· People who share needles (drug users, tattoo recipients, etc.)
· People at risk for sexually transmitted disease
· Healthcare professionals who are pricked by an infected needle
· People with body piercings
· Newborns whose mothers are infected with hepatitis C
Doctors treat acute hepatitis C with a proper diet, bed rest and liquids. There are two forms of medication for chronic hepatitis. The medications slow down the deterioration of the liver. According to the CDC, ʺapproximately 15 –25 percent of people who get Hepatitis C will clear the virus from their bodies without treatment and will not develop chronic infection.ʺ
Starting Monday, August 22, 2011 a national awareness campaign called ʺStep Up to the Plate Against Hepatitisʺ was launched by Major League Baseball. At most Major League stadiums, fans can receive a free screening for hepatitis C.
For additional information about hepatitis C, contact the following organizations:
Hepatitis Foundation International
www.hepfi.org
(800) 891–0707
(301) 622–4200
American Liver Foundation
www.liverfoundation.org
(800) GO–LIVER
(800) 465–4837
(212) 668–1000
Sources:
CDC DVH - Hepatitis C FAQs for the Public. Centers for Disease Control and Prevention. Retrieved August 24, 2011 from http://www.cdc.gov/hepatitis/C/cFAQ.htm#overview
What I need to know about Hepatitis C - National Digestive Diseases Information Clearinghouse. Home - National Digestive Diseases Information Clearinghouse. Retrieved August 24, 2011 from http://digestive.niddk.nih.gov/ddiseases/pubs/hepc_ez/#1
The ABC's of Hepatitis - Hepatitis Foundation International (Worldwide Snapshot, Basics HAV, Basics HBV, Basics HCV). Hepatitis Foundation International - Hepatitis Living and Learning Resources, Support and Answers. Retrieved August 24, 2011 from
http://www.hepfi.org/living/liv_abc.html#basics_hep_C
Get a Free Hepatitis C Screening at Chicago Cubs Game: Keith Moreland, Steven Flamm. Chicago News and Weather | Fox Chicago News. Retrieved August 24, 2011 from
http://www.myfoxchicago.com/dpp/sports/mlb/cubs/chicago-cubs-wrigley-field-free-hepatitis-c-screening-keith-moreland-steven-flamm-20110823
Reviewed on August 25, 2011
by Maryann Gromisch
Edited by Jody Smith