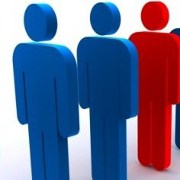 Photo: Getty Images
Most influenza infections occur during flu season, which occurs in the winter in temperate zones. There has been a perception that cool, dry weather is necessary for epidemics to get started, but tropical areas also have flu seasons.
Dr. James Tamerius of the University of Arizona and colleagues provided a review.
"Few seasonal disease patterns have generated as much interest, or have so confounded researchers, as the distinct winter epidemics of the influenza virus in temperate populations," Tamerius wrote.
Data from the medical literature show that flu season peaks in different locations as follows:
1. Bismark, North Dakota: December
2. Sydney, Australia: August
3. Fortaleza, Brazil: April
4. Singapore: June and December
Bismark and Sydney both have temperate climates with flu season in the local winter months. Fortaleza and Singapore are both located near the equator, and have warm, humid weather year around.
Factors that have been speculated to control the seasonal patterns of flu include seasonal variations in contact rates, viral survival, and immunity. In lab studies, influenza viruses survive better with less humidity. This supports the idea that dry winter weather produces epidemics.
However, flu season in many tropical areas is associated with the rainy season. Contact rates between infected and susceptible individuals are thought to be higher in the winter in temperate climates, when people spend more time indoors.
In tropical areas, people may spend more time indoors in the rainy season. Vitamin D levels are higher with more sun exposure, and increase immune resistance to influenza. In both winters and rainy seasons, people have less sun exposure.
However, the reported data show many inconsistencies.
"The central questions in influenza seasonality remain unresolved," Tamerius concluded. "Future research is particularly needed in tropical localities, where our understanding of seasonality remains poor, and will require a combination of experimental and observational studies."
Another approach to understanding how epidemics start is based on differences between age groups. Dr. Dena Schanzer of the Public Health Agency of Canada and colleagues investigated the suspicion that young children are the leading agents of viral spread.
However, the authors found that the age groups 10–19 and 20–29 were the first to develop infections during the years 1995 to 2006.
"This analysis casts doubt on the hypothesis that younger school-age children actually lead influenza epidemic waves," Schanzer concluded.
References:
1. Tamerius J et al, "Global influenza seasonality: reconciling patterns across temperate and tropical regions", Environmental Health Perspectives 2011 Apr; 119(4): 439. abtract:
http://www.ncbi.nlm.nih.gov/pubmed/21097384
2. Schanzer D et al, "Age-specific differences in influenza A epidemic curves: do children drive the spread of influenza epidemics?" American Journal of Epidemiology 2011; 174(1): 109. abstract: http://www.ncbi.nlm.nih.gov/pubmed/21602300
Linda Fugate is a scientist and writer in Austin, Texas. She has a Ph.D. in Physics and an M.S. in Macromolecular Science and Engineering. Her background includes academic and industrial research in materials science. She currently writes song lyrics and health articles.
Reviewed October 4, 2011
by Michele Blacksberg RN
Edited by Jody Smith
Tags: