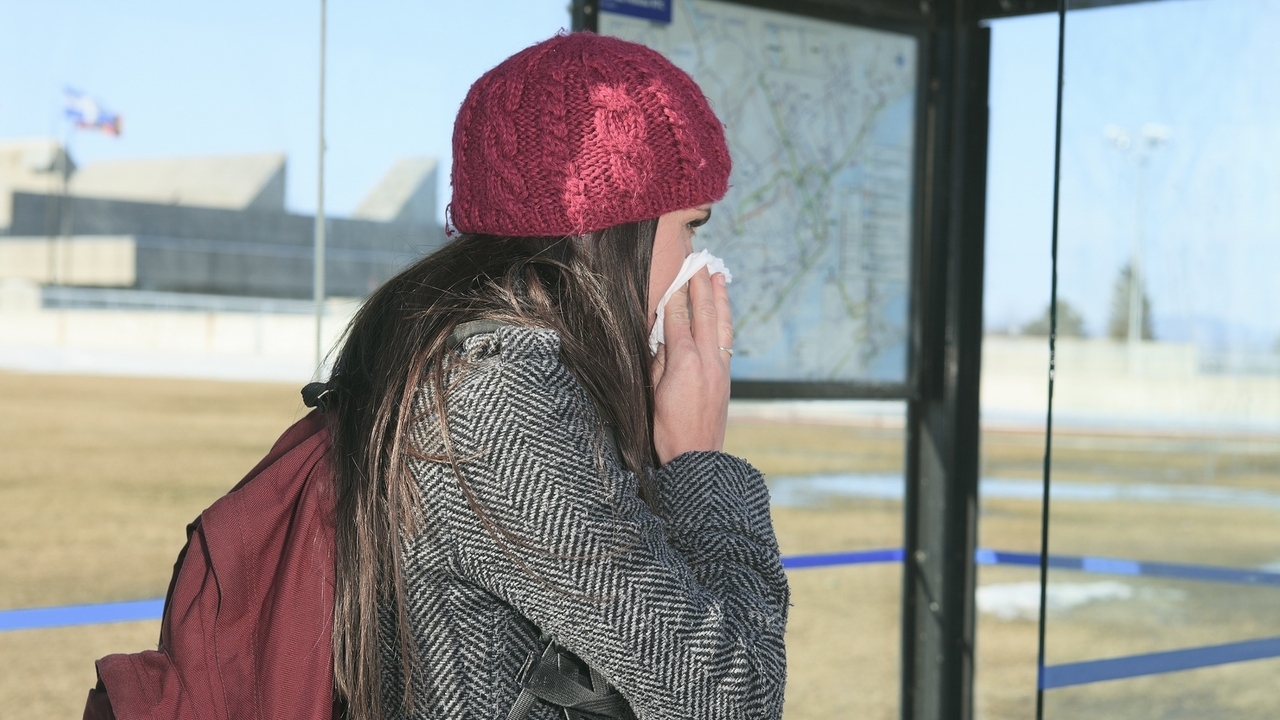 pololia/Fotolia
Colder weather can affect our lungs and respiratory systems quite significantly. Heading back to school is often the beginning of sniffles, coughs and colds, as students come together in large groups and start sharing viruses.
This may seem like a normal part of fall and winter life, but the risks are nothing to sneeze at. When upper respiratory viruses are severe, they can lead to hospitalization and even death.
Here are some factors to think about this coming winter:
Influenza
The flu virus can be a serious health concern. According to the Centers for Disease Control and Prevention, between 5 and 20 percent of Americans get the seasonal flu annually.
From 3,000 to almost 50,000 people in America will die of a flu virus every year. Very young children, the elderly and those with compromised immune systems are at higher risk.
Bronchitis
This is another infection that can cause poor health, particularly over the winter months. The bronchial tubes become infected and inflamed, affecting the air going in and out of the lungs. This infection can cause longlasting coughing, fatigue, difficulty breathing and a lot of discomfort.
As is the case with flu, children, the elderly and those with compromised immune systems are more prone to an infection like bronchitis. Bronchitis can also happen as a result of a common cough or cold. Smokers are more likely to get this infection. Antibiotics and cough syrups can help, but it's important to note that coughing can last up to six weeks or longer.
Pneumonia
"Walking pneumonia" sounds like some kind of giant, mobile virus has entered your body and taken over! But relax. You can scratch this term from your vocabulary. It's simply a milder form of pneumonia that you can, literally, walk around with, rather than having to take to your bed.
Pneumonia happens when the lungs become infected via a virus, chemicals, bacteria or even fungi. Symptoms include coughing, fever, weakness and fatigue.
Because pneumonia stops the body from getting all the oxygen it needs, the entire body can feel very lethargic and a full recovery from serious pneumonia can take several weeks or even months. And again, young children, the elderly and those with poor immune systems are more susceptible.
So what are we to do in winter when these nasty viruses and infections are more likely to be spread around? The flu shot is highly recommended for almost everyone, excluding newborns and those with serious allergies to any ingredients in the shot. The high-risk groups spoken about several times above should make sure they receive their shot.
Going to school or work when you're sick will only help to spread the virus to others — and besides, sick lungs need rest. Stay home until you're better.
Healthy immune systems need lots of fresh, unprocessed natural foods so make sure your diet is complete. Exercise also helps to keep the immune system strong. Keeping stress at bay is vital — stress plays havoc with your body's ability to cope with viruses and other health problems.
Good sleep and good sleeping conditions will strengthen your body. Frequently washing your hands with soap and water can limit your contact with germs.
Lung health is too important to ignore. Be good to yours this winter!
Sources:
Center for Disease Control and Prevention. Seasonal Influenza Questions and Answers. Web. Retrieved October 17th 1015.
http://www.cdc.gov/flu/about/qa/disease.htm
Mayo Clinic. Diseases and Conditions. Bronchitis. Retrieved October 17th 1015.
http://www.mayoclinic.org/diseases-conditions/bronchitis/basics/treatmen...
Reviewed October 23, 2015
by Michele Blacksberg RN
Edited by Jody Smith