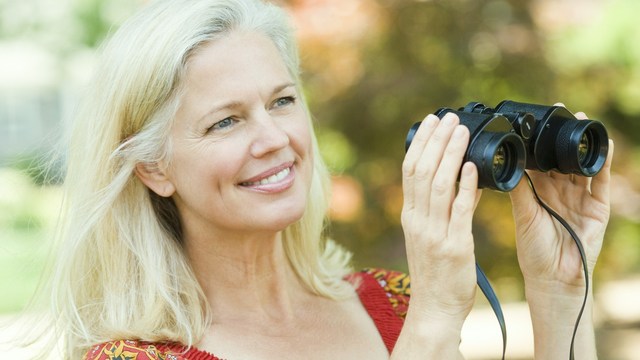 PS Productions/PhotoSpin
The approach of menopause during the perimenopausal years can be intimidating. You may have a sneaking suspicion that menopause will mean that you are less of a woman. You might wonder if your best years are behind you.
But being a menopausal woman doesn't doom you to being a little old lady with your hair in a tight bun and sensible shoes.
The average woman can have decades of vibrant health ahead of her after she's hit menopause. And knowing that pregnancy is no longer possible and that periods are a thing of the past aren't too hard to take by this stage of life.
That being said, there are discomforts, some of them pretty major, that can happen during the perimenopausal years.
But knowledge is power and often brings relief. Here are some things you might not know about menopause.
1) Menopause may bring hot flashes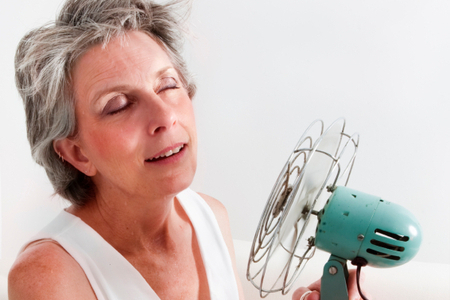 Via PhotoSpin
Hot flashes are often the first thing we think of as a menopausal symptom. What you might not know though is that hot flashes may be caused by changes that take place in the hypothalamus. The hypothalamus controls the temperature of your body.
It's speculated that the hypothalamus notices that you are too warm, and sets out to cool your temperature. Blood flow to the surface of your skin increases as blood vessels dilate.
One result of this is the red face and neck that can accompany a hot flash. You may start to sweat, which is also the body's way of trying to cool you off, resulting in a cold chill after the hot flash. Very uncomfortable.
Acupuncture, meditation, tai chi and yoga has been seen to be helpful for some women in reducing hot flashes in severity and frequency.
2) Menopause may bring more headaches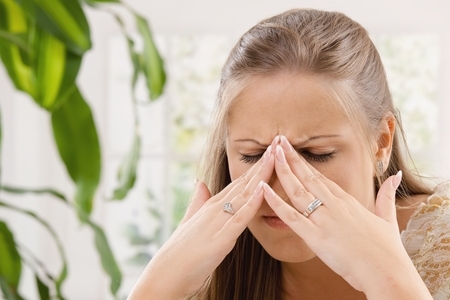 Via PhotoSpin/MonkeyBusiness Images
You may have headaches like you never did before, due to hormone changes. This is most likely to happen if you had a previous history of headaches around the time of menstruation, or if you had them while taking oral contraception.
The good news is that once you've hit menopause and hormone levels are more consistent, you may stop having headaches.
3) Menopause may wreck your sleep

Via PhotoSpin/MonkeyBusiness Images
Sleep can be disrupted during perimenopause. In part this can be due to hot flashes during the night. Whatever the factors though, it's worth trying to improve your sleep hygiene -- for instance, setting a regular bed time, and not watching TV or eating before trying to sleep.
If this doesn't bring better results, consider looking into allergies, thyroid issues, sleep apnea and other possible causes. Panax ginseng, meditation, tai chi and yoga may help restore your ability to get a good night's sleep.
4) Menopause may fog up your brain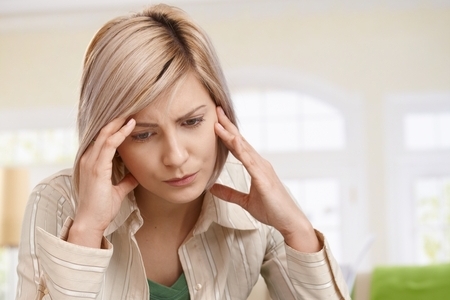 Via PhotoSpin/MonkeyBusiness Images
You may have trouble remembering things or thinking clearly. This may be partially due to insomnia and broken sleep, as well as hot flashes which are also called night sweats.
Consider the possibility that you have more going on than you can keep up with and look for ways to clear your schedule, institute rest breaks, and maybe even make some time for simple unthinking pleasures in your life.
5) Menopause can be an emotional roller coaster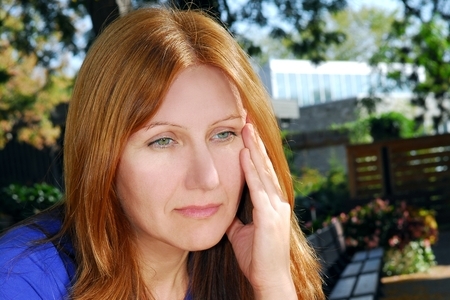 Via PhotoSpin/Elena Elisseeva
You may be more prone to depression, anger or tears. You may have mood swings unlike anything you used to experience. It is speculated that as ovarian hormone levels decrease, mood may be affected. It may also be possible that lack of decent sleep and night sweats could significantly contribute to low mood.
Panax ginseng, meditation, tai chi and yoga is beneficial for some women. Kava may help to reduce anxiety.
6) Menopause may cause vaginal dryness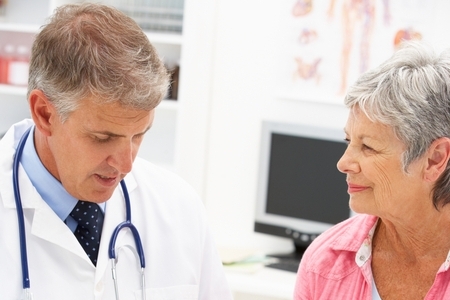 Via PhotoSpin/MonkeyBusiness Images
You may experience dryness and other vuvlovaginal problems like itchiness, discharge, pain or burning which can be caused by decreasing levels of estrogen.
Don't assume though that these types of symptoms are necessarily caused by menopause. Always see your health care practitioner with any questions.
7) Menopause may put a damper on your sex drive. Or not.

Via PhotoSpin/MonkeyBusiness Images
You may have a diminished desire for sex. On the other hand, you may experience a resurgence of greater sexual desire than you're used to.
If your passion has increased, enjoy it. If it has taken a dive, don't despair. If you're willing to put more conscious thought about your sex life, planning sexual encounters and being a little creative and inventive with your partner, you may find you've simply entered a new and different sexual stage of life.
8) Menopause may cause embarrassing leakage

Via PhotoSpin/Tito Wong
You may have trouble with urinary incontinence. That means you may have urine leakage that you can't control. This could be due to the thinning of the urethra's lining due to decreased estrogen.
See your health care practitioner to be sure there isn't something else going on. Kegel exercises may help to control leakage. If all else fails, look into pads, diapers and special underwear for this condition.
9) Menopause may change your skin

Via PhotoSpin/Gennady Kravetsky
Your skin may lose elasticity and gain wrinkles. It may become dryer than you're used to. Less estrogen causes a loss of skin thickness and collagen.
Dry skin is begging for moisturizer. Look for products that don't irritate your skin.
10) Menopause may cause thinning hair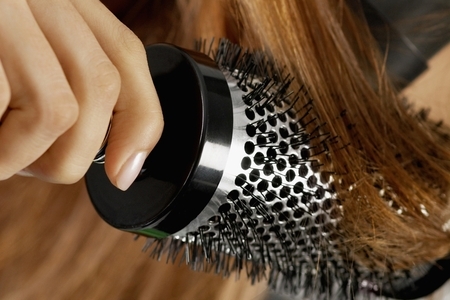 Via PhotoSpin/PS Productions
You hair may get thinner. Or -- equally unpleasant -- you may find hair showing up in places you don't want it like on your upper lip or chin.
This seems to be due to the shift of balance of estrogen and androgen hormones. Learn to love your tweezers if you've got unwanted hair, or look into other options like depilatories or electrolysis.
If your hair is thinning, it may help to eat a diet and take vitamins that support better health. Consider changing your shampoo and other hair products.
Sources:
FAQs: Body Changes & Symptoms. Menopause.org. Retrieved Sept. 10, 2014.
http://www.menopause.org/for-women/expert-answers/faqs-body-changes-symptoms
Menopausal Symptoms and Complementary Health Practices. NCCAM.NIH.gov. Retrieved Sept. 10, 2014. http://nccam.nih.gov/health/menopause/menopausesymptoms
Urinary incontinence products - self-care.NLM.NIH.gov. Retrieved Sept. 10, 2014. http://www.nlm.nih.gov/medlineplus/ency/patientinstructions/000146.htm
Menopause.NLM.NIH.gov. Retrieved Sept. 10, 2014.
http://www.nlm.nih.gov/medlineplus/ency/article/000894.htm
Visit Jody's website at http://www.ncubator.ca
Reviewed September 11, 2014
by Michele Blacksberg RN