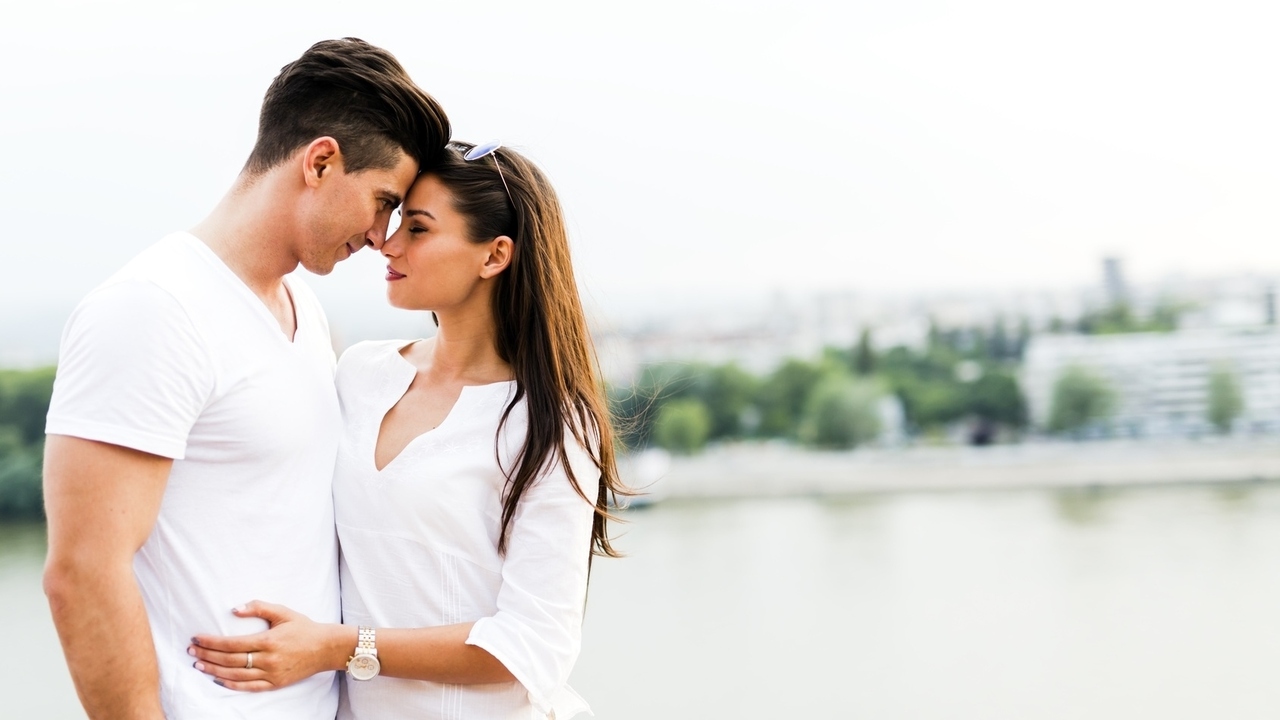 nd3000/Fotolia
If you are looking for a definitive answer to this question, you are definitely going to be annoyed with me. As is the case with so many questions about sexual encounters and behaviors, the answer is that it depends.
Physically, it is absolutely possible to have sex on your period. There are even some awesome benefits to getting busy at that time of the month.
But before we get to the fun stuff, let's clear up some questions and make sure we are all on the same page.
1) Your period won't keep you from getting pregnant.
Being on your period does NOT mean you are protected against pregnancy and it certainly doesn't protect against STIs. Even though menstruation is the process of shedding your uterine lining, it is still possible for sperm to fertilize an egg and begin a pregnancy during your period.
How?
Those sperm are resilient little fellows and can live within the vagina for up to FIVE days. Depending on the length and timing of your cycle, you may ovulate (release an egg on its journey from the ovary through the fallopian tubes and into the uterus) within five days of the end of your period.
That egg can be fertilized and implant in the new lining of your uterus, marking the beginning of a pregnancy. So remember to use protection if you choose to have sex.
2) Just because you CAN you have sex on your period doesn't mean you necessarily WANT to.
The most important question is not CAN you have sex, but do you WANT to engage in hanky-panky on the rag. If you or your partner are squeamish about the idea of blood, no one should feel pressured to engage in anything they aren't comfortable with.
Furthermore, the surge of hormones that is associated with menstruation causes some women to feel bloated, emotional, achy and crampy, or just generally disinterested in sex, at least for part of your cycle.
If this is the case for you, just because period-sex is an option, certainly doesn't mean you HAVE to try it. Talk with your partner about what is going on with your body and your mind. They should respect your decisions.
3) Sex doesn't have to mean vaginal intercourse.
If menstruation does make you hesitant, there are plenty of other pleasurable things to incorporate into your bedroom repertoire. Although we often define sex as penis in vagina, it can truly encapsulate any activity that makes you feel sexy and gives you pleasure.
Take time to appreciate that your hormone surge, despite bringing about some less-than-sexy side effects, also makes your body extra sensitive. Perhaps this is a good opportunity to practice your most intimate kissing. Or focus on nipple-play. Or try anal sex!
Possibilities are endless. Share your favorites in the comments section.
Now that we've cleared this all up, let's talk about what sex on your period might be like and some strategies, for making it an even more positive experience.
As mentioned above, your body is more sensitive and tender during your period. Your breasts may feel larger and your vagina will (unsurprisingly) feel more lubricated to a partner, making sex that much more exciting.
Explore the new sensations! Perhaps this means some positions feel better than others — or that you're able to orgasm during vaginal penetration when usually only clitoral stimulation does the trick for you. Some women say that during their period, they feel especially uninhibited, feminine and full.
Does this resonate with you? Perhaps this new level of intimacy brings you closer with your partner than ever before.
I do recommend that you prepare for mess. Especially if you are experiencing a day of heavy bleeding, it can be worth your time to take some precautions to protect your sheets and furniture.
Perhaps this means laying down a towel or having sex in the shower. I like to keep my menstrual cup in place — ask me more about this if you are interested! — which generally prevents too much leakage.
(Note: I do NOT recommend having sex with a tampon in. It can feel uncomfortable, and may increase your chance of an infection.)
It goes without saying (and is even worth repeating in this article) that if you are trying intercourse while on your period for the first time, it is crucial that you TALK with your partner. Let them know that you are on your period and how you are feeling . This could turn into some sexy pillow talk as you explore new sensations.
If you are embarrassed to discuss your menstrual status with a sexual partner, I would suggest strongly considering whether you are ready to have sex with them at all.
Bottom line? Unlike in the grammar world, in your sex life, your period doesn't necessitate a pause.
Reviewed March 2, 2016
by Michele Blacksberg RN
Edited by Jody Smith