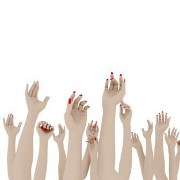 Photo: Getty Images
History will remember Geraldine Ferraro, the first female candidate for vice president of the United States, for paving the way for many other women to seek political office. In the last years of her life she took a new role – a woman living with cancer and serving as a patient advocate.
Ferraro died March 26, 2011 at age 75 from multiple myeloma, an incurable blood cancer. At the time of her diagnosis she was given three years to live – five at the most. Instead she lived with cancer for 12 years and became an inspiration and example for others. The condition has one of the lowest survival rates of all cancers; the five year relative survival rate for multiple myeloma is approximately 38 percent.
Ferraro's highly visible outreach on behalf of patients, and remaining in that role for more than a decade, gave much needed hope to patients and families. About 20,000 patients are newly diagnosed in the U.S. annually with nearly 70,000 people living with (or in remission from) multiple myeloma at this time.
Blood cancer survivor and blogger Betsy de Parry remembered Ferraro this way: "I knew Geraldine Ferraro not as the politician or successful businesswoman that she was, but as a warm, witty and caring fellow blood cancer survivor. Don't get me wrong. It's not that we were close friends, except for a few brief moments back in the fall of 2004.
I had contacted her office to see if she'd be willing to read a draft of my book and perhaps make a comment for the cover. Her secretary asked me to send a draft which I did, never really expecting to hear from Ms. Ferraro.
Imagine my surprise when I answered the phone about a month later, and the voice said, 'Hi, this is Geraldine Ferraro and I'm calling for Betsy...With a warm chuckle, as if she were my very best friend, she asked, 'Doesn't cancer suck?' Talk about an ice breaker. Here was a woman who ran in the top political circles blasting cancer just like the rest of us.
We spoke for nearly a half hour. She told me about reading my book on a cross-country flight, and she said that she laughed and cried as she read it because she shared so many of my feelings and fears - and she divulged some of hers. With cancer, she told me that there were days that it was hard for her to get up and get going and days that it was hard to keep going, but not pressing on was just not an option.
I was amazed by her candor, but I have learned that cancer is a great equalizer and that perfect strangers often connect with raw honesty. I'll never forget that call, nor will I ever forget that we spoke simply as two women who shared a common experience as if we were old friends. Most of all, I'll never forget that she said, 'Not pressing on is just not an option.'
Most will remember Geraldine Ferraro for her political career. I will remember her for pressing on for the rest of us, even when it was hard for her. It's what she did throughout her life. She wanted no thanks for it, no pat on the back. It's just who she was and the way she lived. And it made the world a better place."
Others remembering Ferraro fondly include a woman who helps care for her husband. Caregiver Lori Puente posted on Technorati, "I followed her progress and life with keen interest. I knew she had far surpassed the odds given at the time she was diagnosed of 3-5 years. I knew that she was actively involved in gaining federal funding and education for hematological cancers... But mostly, I was impressed with her grace and courage. She wrote books, continued to visit talk shows to discuss politics of the day, enjoyed her family, her friends and lived her life.
No where did you get the impression that she felt sorry for herself about having this dreaded, often terminal, illness. Quite the opposite. She was what we call in the myeloma community a 'Myeloma Hero.' She showed us how it's done. She gave us hope. She let us know that it wasn't the end of the world and that we could indeed LIVE with cancer."
Multiple myeloma patient Kathy Giusti, Founder and CEO of the Multiple Myeloma Research Foundation (MMRF), remembered Ferraro as follows: "Geraldine Ferraro was a true trailblazer, an inspiration to many, an incredible advocate for cancer research, and a very dear friend. She will be sadly missed, never far from our hearts, and fondly remembered for her incredible legacy and the extraordinary woman who she was."
Ferraro served on MMRF's Honorary Board of Directors and was actively involved in the foundation's work. In 2002, she passionately testified before Congress for the critical need for increased research funding, and a year later, a bill was signed authorizing $250 million for blood cancer research. Congress then appropriated $5 million to the Geraldine Ferraro Blood Cancer Education Program in 2003 and renewed funding in 2006, enabling the MMRF to provide high-quality educational programs to underserved populations.
For more information about multiple myeloma, and the MMRF, visit http://www.themmrf.org/
Resources:
CBS News: Geraldine Ferraro, first female VP nominee dies
http://www.cbsnews.com/video/watch/?id=7360860n&tag=contentBody;housing
Betsy De Parry: Geraldine Ferraro pressed on in life and with cancer
http://www.annarbor.com/health/candid-cancer-geraldine-ferraro-blazed-trails-for-women/
Lori Puente: Geraldine Ferraro RIP
http://technorati.com/entertainment/celebrity/article/geraldine-ferraro-rip/#ixzz1Hqxt4Pt8
Multiple Myeloma Research Foundation Mourns Loss of Geraldine Ferraro
http://www.businesswire.com/news/home/20110326005025/en/Multiple-Myeloma-Research-Foundation-MMRF-Mourns-Loss
Tags: