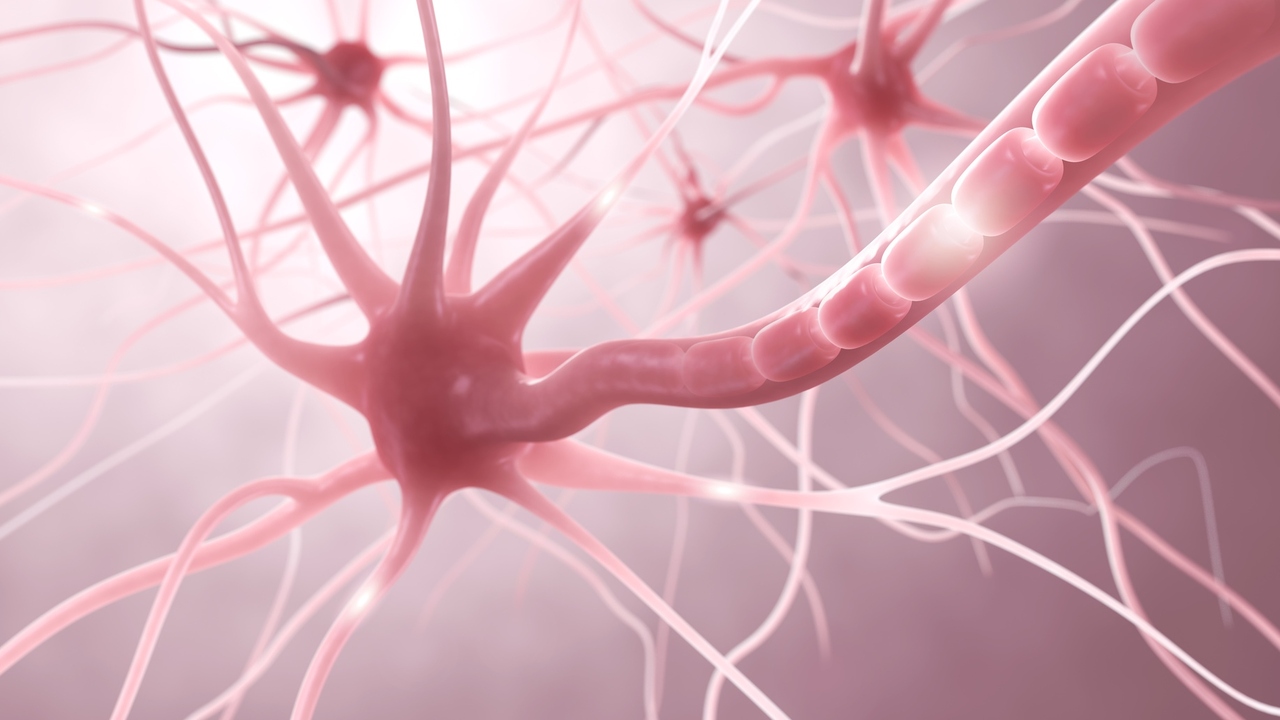 ag visuell/Fotolia
Multiple sclerosis is an autoimmune disease where the body destroys the myelin sheath surrounding the nerves of the spine and brain. Myelin is a fatty covering that protects nerves and permits proper transmission of nerve impulses.
If the myelin sheath is not fully intact, the nerves in numerous parts of the body are affected, leading to impairment of vision, speech, walking and memory, as well as difficulty with the bowel, bladder and sexual function.
There are four main types of MS:
1) Relapsing-remitting MS
This is the most common form of MS. It affects 85 percent of people with MS.(1) Inflammatory attacks of the myelin cause flare-ups, also called relapses, and then improvements, known as remissions. RRMS causes symptoms to appear, then disappear, unpredictably.
MS symptoms will most commonly develop while patients are in their 20s. (2) Which nerves are affected, and how severely they are affected, varies from person to person. Eventually most people with this type of MS will move on to develop secondary-progressive MS.
2) Primary-progressive MS
About 10 percent of people have this form of MS.(2) PPMS does not have defined attacks and remissions. Instead, people become progressively more affected over time.
This type of MS is different than others as usually the sufferers are older, in their 40s, when MS occurs. An equal number of men and women get PP while in other forms of MS, more women are affected than men by a 3-to-1 ratio. Unfortunately, people with PPMS become more disabled sooner than those with RRMS.
3) Secondary-progressive MS
After several years, most people with RRMS go on to develop SPMS. This usually happens 10 to 20 years after being diagnosed with RRMS. (2)
It is not clear why their bodies make this change. It is thought that perhaps the ongoing process of nerve damage plays a role, as in this stage, there is less inflammation but more decline of nerve function.
It is also more difficult to treat this stage of MS. Symptoms will progress differently for different people.
4) Progressive-relapsing MS
This is the least common form of MS, occurring in only about 5 percent of patients.(1) Similar to PPMS, the person with PRMS becomes steadily worse between times of remission, but remissions only happen infrequently.
The cause of MS is unknown. Researchers have explored whether geography, genetics, vaccines or exposure to other viruses may trigger MS. They have found some connections. For instance, in a set of twins, if one twin has it, the other twin will have a 20-to-40 percent increased likelihood of developing MS.(2)
Treatment for MS involves medication to reduce inflammation and improve symptoms, such as muscle relaxants for muscle spasticity, or dalfampridine to assist with difficulty walking.
Research into MS has made progress over the years. Treatments aimed at growing new myelin, and using stem cells to regrow cells destroyed by the disease are being investigated. Researchers continue to study what roles diet and environment have on the development of MS.
Michele is an R.N. freelance writer with a special interest in woman's healthcare and quality of care issues.
Edited by Jody Smith