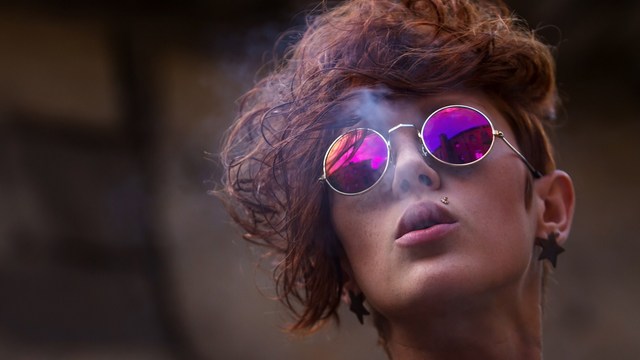 HK/PhotoSpin
Smoking tobacco is bad. It's bad for adults and it is even worse for children and teens. And flavored cigars, masquerading as cigarettes, are making things that much worse.
A 2011 study by the Centers of Disease Control and Prevention (CDC) found that among middle and high school students who smoked, 42 percent of them said they had smoked flavored cigars or cigarettes in the past 30 days.
A study in the Journal of Adolescent Health found that about two out of every five adolescent smokers in the United States admit to smoking these flavored tobacco products.
Smoking cigarettes and cigars, flavored or not, is dangerous to anyone but especially so for kids.
The CDC study, which surveyed 19,000 middle and high school students, found that teens and preteens who smoked flavored tobacco products said they were less likely to think about quitting when compared to other smokers. These type of smokers were more likely to be non-Hispanic whites as well as older students.
The flavored little cigars, which look like cigarettes, are smoked by approximately 35 percent of cigarette smokers. They are often incorrectly classified as flavored cigarettes by smokers. Flavored brands make up almost 80 percent of the little cigar market share. All flavored cigarettes were banned in 2009 by the U.S. government except for menthol.
However, even menthol flavored cigarettes, much like flavored little cigars, may create a health hazard beyond the scope of regular cigarettes, according to a recent FDA review. The newfound hazards of menthol cigarettes are causing the FDA to consider tightening the rules on these products.
The FDA found that menthol cigarettes are associated with an increase in the start of teen smoking which later leads to regular tobacco smoke. There is also an increase of dependence and a reduction in the successful cessation of smoking. Menthol cigarettes are more likely to be smoked by those who are young, black, poor and female.
Between menthol flavored cigarettes and flavored little cigars, young people of all races, ages and income brackets are partaking of this kind of damaging tobacco. They are risking their health by doing it, both now and later on in life.
Sources:
Jwatch.org. Web. Published 24 July 2013. "FDA: Menthol Cigarettes Likely Pose a Greater Public Health Risk Than Regular Cigarettes". Retrieved Nov. 13, 2013.
http://www.jwatch.org/fw107727/2013/07/24/fda-menthol-cigarettes-likely-pose-greater-public-health
Jwatch.org. Web. Published 24 October 2013. "U.S. Teens Turning to Flavored Tobacco." Retrieved Nov. 13, 2013.
http://www.jwatch.org/fw108060/2013/10/24/us-teens-turning-flavored-tobacco?
Reviewed November 13, 2013
by Michele Blacksberg RN
Edited by Jody Smith
Tags: