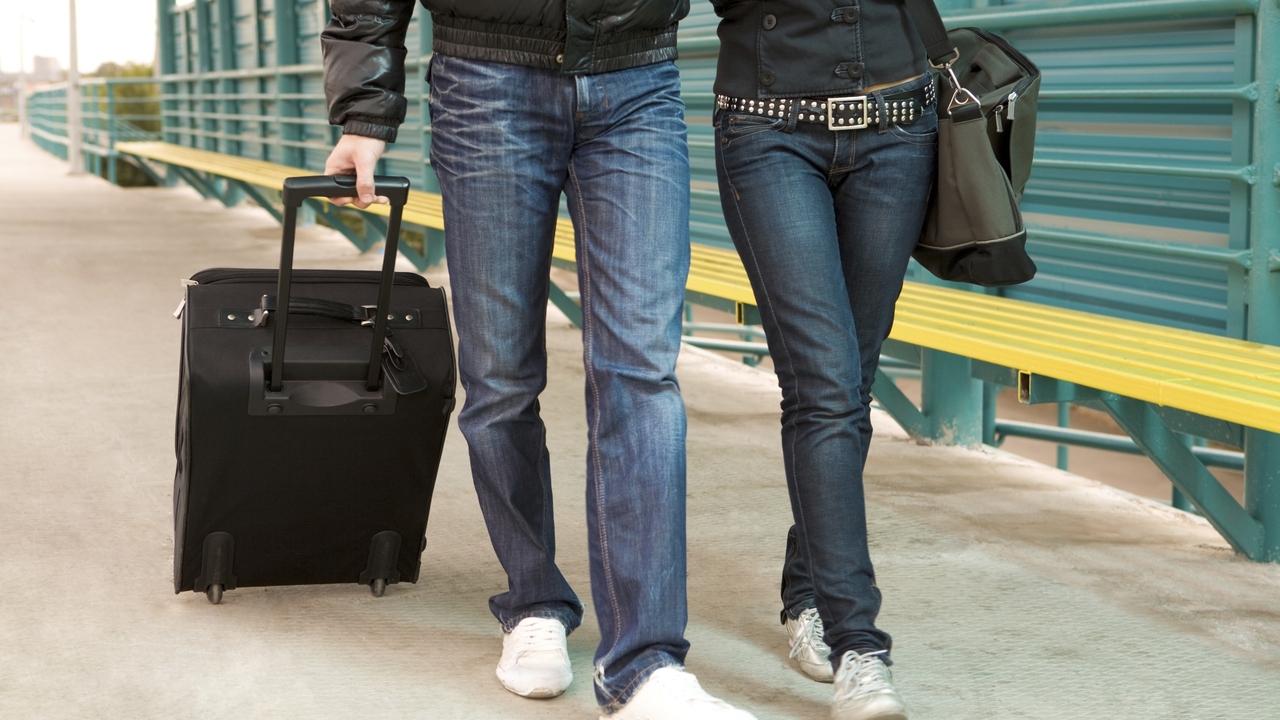 MonkeyBusiness Images/PhotoSpin
If you have to lie down on your bed to zip up your jeans, they're pretty tight. Who can forget Brooke Shields' contortionist performance back in the 80s, as she struggled to put on her Calvins? While engaged in this challenge, she recited her excerpt from the "natural selection of jeans" and "survival of the fittest."
Perhaps getting a workout to get into your jeans is not a healthy way to exercise. If you recite your personal Jeans Mantra — Squat, Stand, Hike, Squat, Stand, Hike — over and over again, then your jeans could be too tight and not worth the fight. Even worse, they could be hazardous to your health.
Speaking of squatting, it appears that squatting repeatedly once the jeans are on could cause some harmful side effects. At least that was the case for one 35-year-old Australian woman.
According to an article in the Washington Post, she reportedly suffered damage to her muscle and nerve fibers after a day of repeated squatting, helping a family member move. She was having difficulty walking in the park, and eventually lost feeling in the lower portion of her legs down into her feet.
Her moving attire of choice was a pair of skinny jeans. Researchers speculated that "the damage was the result of compression at the calves that created a 'compartment syndrome' where pressure builds up inside an enclosed space in the body."
Dr. Nicholas Morrissey, vascular surgeon with NewYork-Presbyterian/ Columbia University Medical Center said that this type of numbness which goes down the thigh is called meralgia paresthetica, according to CBS.com. He explained that a sensory nerve from the pelvis provides sensation to parts of the thigh. People in skinny jeans sometimes experience numbness going down their leg. This is due to the constriction.
The article also cited a fifteen-year-old-girl who suffered similar symptoms repeatedly when wearing Spanx under her soccer uniform.
"Tight pants syndrome" is how Dr. John Michael Li, a neurologist at Rush University Medical Center in Chicago, refers to the condition, usually accompanied by symptoms of abdominal distress, belching and heartburn and belching. He said that typically the pants causing the problem are about three inches too small for the person's waist circumference.
Who knew that the iconic Jordache look of tight-fitting denim could come with getting to know heartburn and belching better?
One more warning — this time for your guy — especially if he, too, is sporting the skinny.
Morrissey warns that pants that are too tight can cause what is known as "testicular tortion." This happens when one testicle gets twisted on itself. He says if testicular tortion is left untreated, the testicle can eventually die. So men, wear with caution.
Sources:
"Could Skinny Jeans be Hazardous to Your Health – WashingtonPost.com." The Washington Post. Web 21 July 2015.
http://www.washingtonpost.com/news/to-your-health/wp/2015/06/23/could-skinny-jeans-be-hazardous-to-your-health
"Warning: Tight Pants, Skinny Jeans and Spanx Could be Hazardous to Your Health – CBS.com." CBS. Web 21 July 2015.
http://www.cbsnews.com/news/warning-tight-pants-skinny-jeans-and-spanx-may-be-hazardous-to-your-health
"Calvin Klein Commercial – YouTube.com." YouTube. Web 21 July 2015.
https://www.youtube.com/watch?v=AXzR5b6HoIA
"Jordache Commercial – YouTube.com." YouTube. Web 21 July 2015.
https://www.youtube.com/watch?v=qAZP9i6MvSw
Joanne Sgro-Killworth is a Television Fitness Expert, Certified Personal Trainer and Sport Nutritionist and Publicist. She is Certified in Pilates, Pre-natal/Post-Partum, Yoga and Senior Fitness. She specializes in Weight Loss, Post-Rehab and Post Cancer Training.
Joanne's fitness plans, recipes and lifestyle advice are available globally on her website http://www.happiwoman.com/ She resides in the Phoenix, AZ area with her husband and children, where she runs her fitness and publicity business, JSK PR, http://www.jskpr.com/
Reviewed July 22, 2015
by Michele Blacksberg RN
Edited by Jody Smith
Tags: