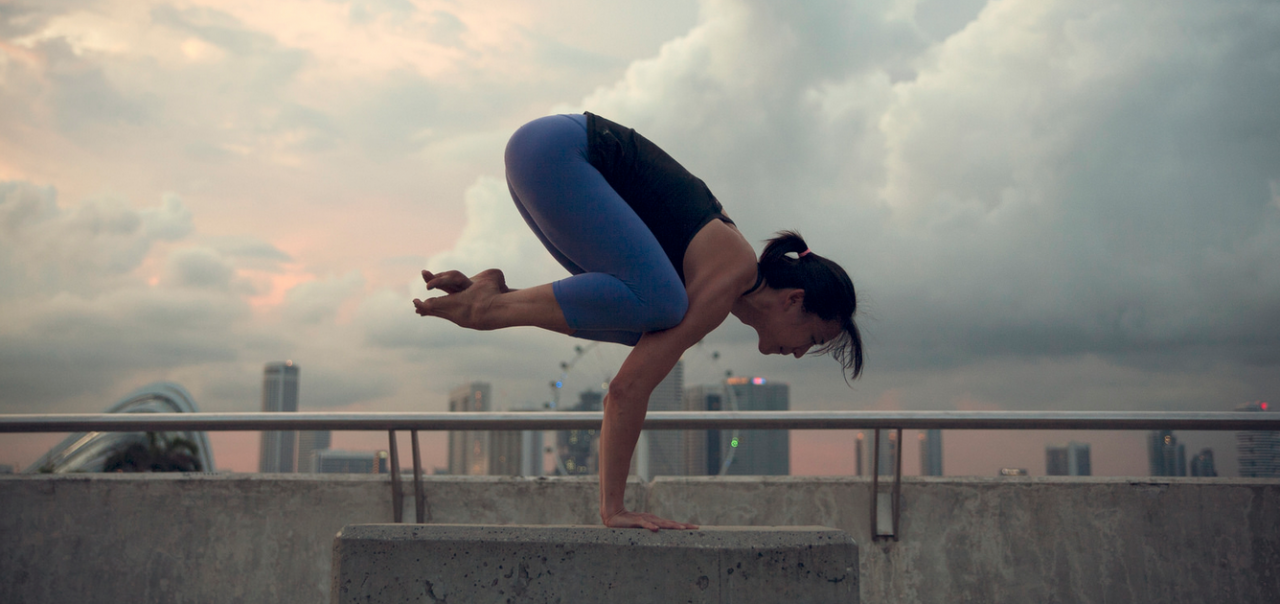 Matt Madd/Flickr
So you want to breathe better, have less pain, feel better about yourself, as well as sleep and eat better? Well then, you may want to try yoga.
According to an article in MindBodyGreen.com, there are seven proven health benefits of Yoga. Some of those mentioned in the article include relief from asthma, arthritis, back pain, insomnia, depression and anxiety. The article cites various studies conducted by health associations and universities.
One that I can attest to myself is that yoga can bring relief to lower back pain.
A study at the West Virginia University School of Medicine actually reports that not only had people found a reprieve from lower back pain, but a significant number of people had lowered their dosage or had stopped taking pain medication.
"Alignment and body awareness during yoga practice has been shown to reduce numerous types of acute and chronic back pain, including scoliosis, sciatica, and herniated discs."
Sandra Ploszaj, a yoga teacher in Gilbert, Arizona says, "I've had students tell me they came to do yoga because they had back issues and have experienced less back back pain due to yoga."
She herself has also experienced many health benefits from yoga, including, "increased endurance, less stress, increased strength overall, especially core strength."
An article on HuffingtonPost.com, also reported that yoga can help with migraines and food cravings. It may even boost your interest in sex. "Researchers from the University of Washington found that regular yoga practice is associated with mindful eating, an awareness of physical and emotional sensations associated with eating."
As far as sexual desire is concerned, a yoga expert cited in the article says that it has everything to do with the pelvic floor muscles. "Physically, yoga increases blood flow into the genital area, which is important for arousal and erections."
If you are stressed or anxious, yoga could help you by boosting the neurotransmitter GABA researchers from Boston University's School of Medicine reported. Yoga's attention to breath is also beneficial. "Yoga's mood-enhancing benefits are similar to those for asthma—slowing the breath and heart rate to reduce the body's stress response."
I will admit, it took me a while to learn to love yoga, like not till I was in my 30s kind of long time. Now in my early 40s I have an even deeper love for the practice, as I can no longer do high impact activity to the extent that I used to do.
With Yoga being good for your heart as well, there is even more reason to love it, according to WebMD. "Yoga has long been known to lower blood pressure and slow the heart rate. A slower heart rate can benefit people with high blood pressure or heart disease, and people who've had a stroke."
Sources:
"Proven Health Benefits of Yoga – MindBodyGreen.com." Mind Body Green. Web 1 July 2015.
http://www.mindbodygreen.com/0-1378/7-Proven-Health-Benefits-of-Yoga.html
"5 Surprising Health Benefits Of Yoga– HuffingtonPost.com." The Huffington Post." Web 1 July 2015.
http://www.huffingtonpost.com/2014/02/12/yoga-health-benefits_n_4768746.html
"The Health Benefits of Yoga – WEBMD.com." WEBMD. Web 1 July 2015.
http://www.webmd.com/balance/guide/the-health-benefits-of-yoga
Joanne Sgro-Killworth is a Television Fitness Expert, Certified Personal Trainer and Sport Nutritionist and Publicist. She is Certified in Pilates, Pre-natal/Post-Partum, Yoga and Senior Fitness. She specializes in Weight Loss, Post-Rehab and Post Cancer Training.
Joanne's fitness plans, recipes and lifestyle advice are available globally on her website http://www.happiwoman.com/. She resides in the Phoenix, AZ area with her husband and children, where she runs her fitness and publicity business, JSK PR, http://www.jskpr.com/
Reviewed July 2, 2015
by Michele Blacksberg RN
Edited by Jody Smith