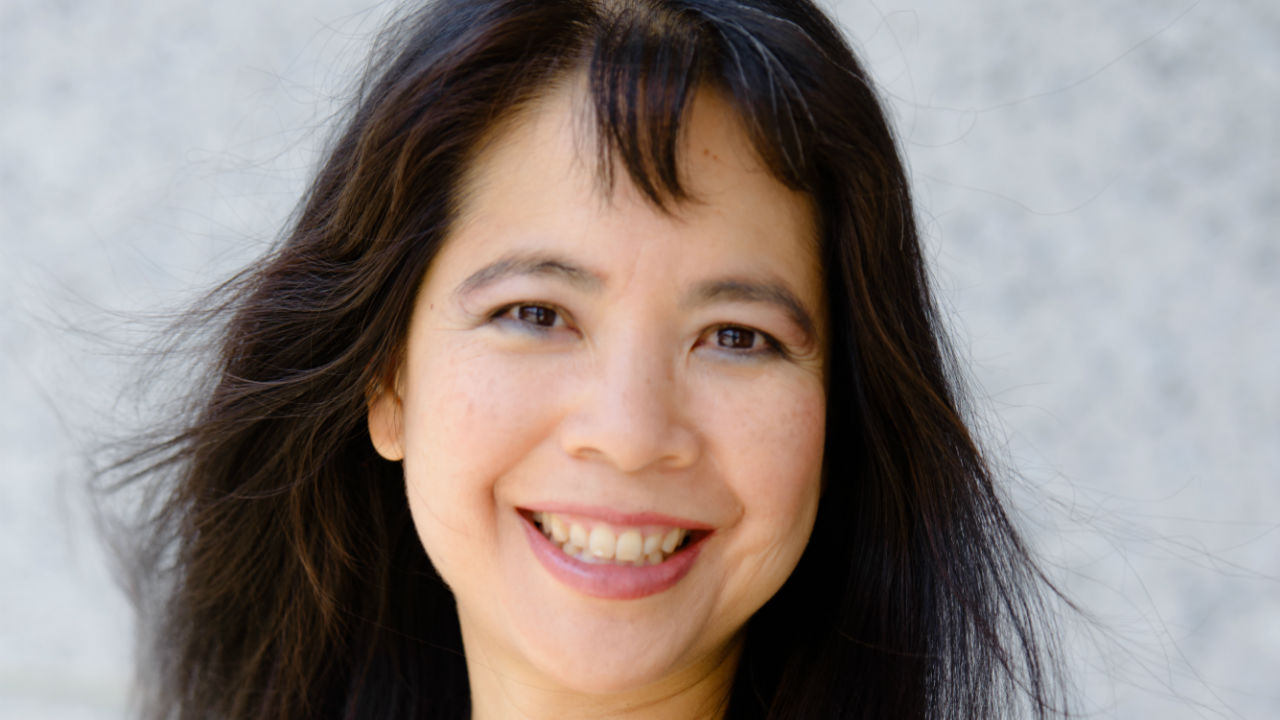 Courtesy of Deanna Won
Deanna Won was 45 when she began experiencing the extreme pain in her pelvis that would change her life and her lifestyle.
Earlier that year, Deanna had taken a fall and was unable to walk, so she was given a body scan. During the scan, doctors noticed what they thought was a 5-centimeter cyst on her left ovary.
Months later, Deanna began experiencing severe pain that would radiate across her pelvis and up to her chest. The pain was so excruciating that she ended up going to the hospital, where they discovered her cyst was in fact a tumor, and that she had ovarian cancer.
After Deanna was diagnosed with ovarian cancer, she was put on morphine to help the pain, but experienced symptoms like nausea and constipation. She got off the medication, and took a holistic approach to treating her cancer by meditating and changing her diet.
Three months after switching to an entirely raw-vegan diet, Deanna was shocked to find that the cancer markers used in her blood test were at normal levels, when they previously were elevated.
"I knew there was something there, so I continued on and ten months into this I went back to get my scans, and my doctor was really pleased. He said 'Wow this is really amazing, your tumor is actually starting to die from the inside out,'" Deanna said.
Not only was Deanna's tumor dying from the inside, but it was also shrinking in volume. At this point Deanna thought she had her body under control, so she resumed working.
Her Air Force job required her to travel, and she went to both the Philippines and Korea, where she found it impossible to maintain the raw-vegan diet she had been eating previously.
Shortly after her return from Korea, Deanna's tumor metastasized into her whole abdominal lining, and her lung collapsed and filled with fluid.
At that point, her oncologist lost hope for her survival. She was placed into hospice care and told that she only had one to two months left to live.
In just three months, Deanna's tumor had tripled in size, and was now 27 centimeters. Her tumor was so large that it shifted her stomach and left lung further to the left.
With her collapsed lung, breathing was incredibly difficult. Deanna recalls gasping for air and thinking that the end for her was not far off.
"One night my blood pressure took a huge dive, it was so low that all of my muscles started to contract and I was experiencing 10 out of 10 pain in my abdomen. I requested to be taken to the hospital to see if they could do anything for me, because in hospice they were just trying to give me more morphine, and make me comfortable to die," Deanna said.
Deanna had begun to retain a painful amount of fluid.
"I gained like 10 pounds of fluid in just one day, and that was all very painful, too. My leg swelled up, my feet, everything, I could barely move because I was so heavy with all of the fluid," Deanna said.
Deanna was taken to a community hospital where her fluid was drained in the emergency room, and then was admitted.
Her oncologist wanted to get Deanna started on chemotherapy right away, but she was hesitant to do so. Deanna knew of the damage it could do to her immune system, which she would need to recover.
It was at that point that Deanna began praying.
"When I prayed I asked God 'if you want me to do chemo then I will, but I need to hear this directly from you,'" Deanna said. What she felt that she heard back from God was, "'You know they just drew all this fluid out of your abdomen, why don't you ask for the report where they analyze your fluid?' I thought that was great, and I had not thought of that before," Deanna said.
Two days after begging her oncologist to wait for the reports before starting chemo, she surprisingly received negative test results for cancer cells.
Deanna was transferred to a third hospital to perform an exploratory laparotomy, where they would remove her left ovary and fallopian tube. She had to wait another three nights until she was admitted.
After finally having her surgery, she went through three months of rehabilitation. She had difficulty walking, using stairs, and even picking up a dinner plate.
"It has been a very long journey and I feel very grateful. Doctors told me I should have been dead and it is a flat out miracle," Deanna said.
Since recovering from her surgery, Deanna has retired from the Air Force and has become the founder of her own company called Keynotes to Life.
"Become in tune and aware of what is going on with you. I looked at cancer not how it's commonly viewed, like a war on cancer or fight against it, which is ironic considering I have served in the military. I instead looked at cancer as a wakeup call that something was terribly out of balance in my body," Deanna said.
The American Cancer Society estimates that 1 in 73 women have a risk of developing ovarian cancer, with 21,000 new diagnoses likely to occur this year. Testing for cancer and being aware of your body is crucial, as ovarian cancer causes more deaths than any other cancer of the female reproductive system.
Sources:
National Cancer Institute, BRCA1 and BRCA2: Cancer Risk and Genetic Testing, Retrieved August 3, 2015. http://www.cancer.gov/about-cancer/causes-prevention/genetics/brca-fact-sheet#q1
Pal T, Permuth-Wey J, Betts, et al. BRCA1 and BRCA2 mutations account for a large proportion of ovarian carcinoma cases. Cancer. 2005;104(12):2807-2816.
Reviewed August 5, 2015
by Michele Blacksberg RN
Edited by Jody Smith