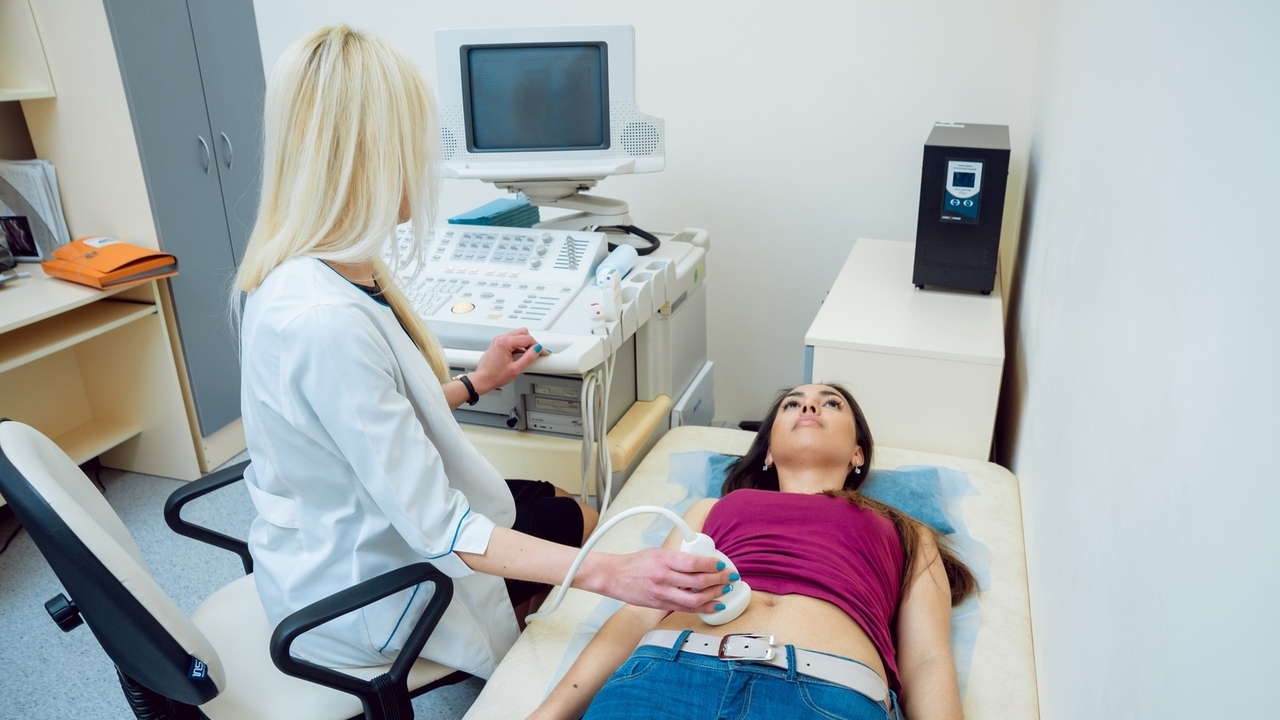 romaset/Fotolia
Ovarian cysts are pretty common. Most women experience one at least once in their lives, according to Healthline.
Fluid accumulation in an ovary creates an ovarian cyst. Medical News Today wrote that an ovarian cyst can be as small as a pea or larger than an orange.
Functional cysts are the most common type. They develop as part of the menstrual cycle and are usually harmless and temporary.
Pathological cysts are less common and are caused by abnormal cell growth.
Most ovarian cysts are benign. Cancerous cysts are more common in women who have been through menopause.
Generally though, ovarian cysts are painless, cause no symptoms, and disappear on their own in a few months, stated the National Health Service UK.
When it comes to treatment, several factors come into play. These include age, symptoms, cyst appearance and size, as well as whether the patient is premenopausal or postmenopausal.
One treatment option recommended by doctors is oral contraceptives. eMedicineHealth wrote that these suppress ovulation and ovarian hormone production. Without ovulation and ovarian hormone production, functional cysts are rarely seen.
In many cases, another treatment option is observation or watchful waiting. Medical News Today said that this can be the case if a woman is premenopausal and has a small functional cyst that is between two and five centimeters.
Watchful waiting typically involves getting an ultrasound scan a few weeks or months later to see if the cyst has disappeared. If so, further action is not usually necessary. If not, surgery may be recommended.
Large or persistent ovarian cysts, or ones that cause symptoms, usually need to be surgically removed.
In some cases, even if a cyst is found and exhibits no symptoms, surgery is still recommended in order to learn the type of cyst by taking a biopsy and examining it under a microscope.
Surgery is also recommended if there are concerns that the cyst is or could be become cancerous.
There are two types of surgeries to remove ovarian cysts.
With laparoscopy, several small cuts are made in the abdominal area. Gas is blown into the pelvis to raise the abdominal wall. When a laparoscope is inserted, the surgeon can see the internal organs and either remove the cyst or take a sample from it through the small incisions.
A laparotomy may be recommended for particularly large cysts or if there is concern that it could be cancerous. A laparotomy is a more serious operation as it requires a longer cut through the abdominal wall.
This gives the surgeon better access to the cyst. Upon removal of the cyst, an immediate biopsy is conducted.
Reviewed August 1, 2016
by Michele Blacksberg RN
Edited by Jody Smith
Article Sources
Blocker, Wayne, MD. "Ovarian Cysts Causes, Symptoms, Treatment - What Is the Treatment for Ovarian Cysts? - EMedicineHealth." EMedicineHealth. N.p., n.d. Web. 16 July 2016.
http://www.emedicinehealth.com/ovarian_cysts/page8_em.htm#what_is_the_treatment_for_ovarian_cysts
Higuera, Valencia. "Ovarian Cysts." Healthline. N.p., n.d. Web. 16 July 2016.
http://www.healthline.com/health/ovarian-cysts#Types2
Nordqvist, Christian. "Ovarian Cysts: Causes, Symptoms and Treatments." Medical News Today. MediLexicon International, n.d. Web. 16 July 2016.
http://www.medicalnewstoday.com/articles/179031.php
"Ovarian Cyst ." NHS.uk. N.p., n.d. Web. 16 July 2016.
http://www.nhs.uk/Conditions/Ovarian-cyst/Pages/Introduction.aspx
Tags: