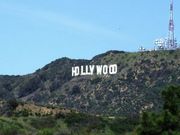 Actor Patrick Swayze, star of "Dirty Dancing" and "Ghost," died Monday at the age of 57, The Associated Press reports. He had battled pancreatic cancer since March 2008.
Swayze worked despite his diagnosis, compiled a memoir with his wife and shot an A&E drama series called "The Beast".
Swayze's publicist Annett Wolf told The Associated Press that "Swayze passed away peacefully today with family at his side after facing the challenges of his illness for the last 20 months." She said Swayze died in Los Angeles but did not give further details.
Tags: