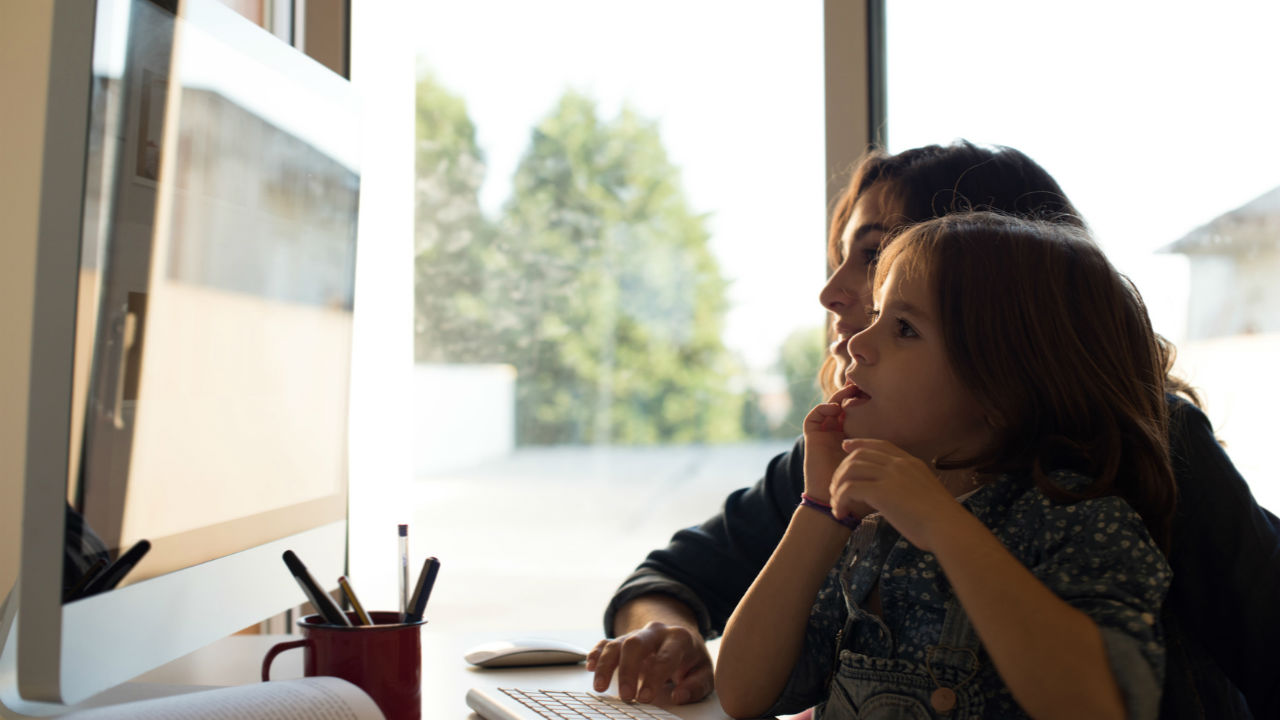 Via jolopes/fotolia
When you're running a household, especially one with kids in the house, managing everyone's health care alone can seem like a part-time job.
We've all found ourselves listening to bad music while on hold and waiting to make appointments.
And you know what it's like to commute to crowded doctors' offices to get to appointments on time, and then have to decide how much responsibility you want to take to keep the records for yourself, or just leave it to the doctors' offices.
This kind of thing on a constant basis can wear a woman down.
Since the goal here is to be healthier, not more haggard, let's explore some ways to better manage, streamline and de-stress the realm of your family's health care.
1) Health Care at Your Fingertips.
According to Forbes Magazine, two top funded companies focus on telemedicine, linking patients and doctors via video appointments. If you're not familiar with the concept, online video visits bring a doctor, physician's assistant or nurse into your home, at your convenience, via your computer or smartphone screen.
2) Oh, Concierge!
In-person, on-demand medical care can fall into two categories: one-time use and concierge service.
The one-time use is just that, an appointment that is made online in which you arrange for a medical professional to arrive at your doorstep within two hours.
The medical concierge is a subscription service in which you pay a monthly retainer fee, much like keeping an attorney on retainer, so that you can call, text, Skype or have in-person visits if needed with your own personal medical professional.
Concierge service is viewed by some as a pricey, elite option for the wealthy, but depending on your needs and priorities, it may be the ticket for your family.
3) More screen time may be the answer.
For the majority of moms trying to source quality health care with an eye to cost, the Internet or smartphone apps may be your new best tool in the arsenal for many non-emergency issues, such as pink eye, that case of poison ivy, a common cold or allergies.
When you see a health care professional via the computer, your care is referred to as telemedicine.
One of the biggest benefits of using your health care benefits via telemedicine or online doctor visits may be the lower cost. These visits can offer significant savings over the fees charged for dropping in at a brick and mortar urgent care facility or emergency room.
Many insurance companies have begun to cover or reimburse these types of visits, according to Forbes. For the patient, the out-of-pocket costs for online doctor visits may be lowest of all. And when there is no insurance coverage, these visits may be the best value.
4) Out of the ether.
One of the greatest advances of the modern medical age is electronic storage of medical information. Pretty much all doctors' offices and hospital systems now encourage patients to manage their records online.
With names like "Patient Portal" and "Personal Health Record," these online files give you access to everything from paying bills to checking the results of tests to making appointments — to fit your schedule.
Maybe you work the swing shift. Maybe you like to do management tasks at 9 o'clock at night after your kids are in bed.
When the 9 to 5 world isn't convenient for you to get things accomplished, inquire as to whether or not your health care providers have these online tools available so you can work your Mommy magic out of the ether.
5) Consolidate!
Consolidation might mean taking a family of four to the dentist all at once, for example, rather than making multiple appointments and trips. Doubling your efforts can mean having two hygienists who will work on two family members at a time.
Whether it's eye exams for the whole family or time for your kids' annual well-child visits, try to make back-to-back appointments. That way, all the time getting through on the phone, driving, and sitting in the waiting room, get you more bang for your buck. Because time is money!
Reviewed July 14, 2016
by Michele Blacksberg RN
Edited by Jody Smith
Sponsored by: LiveHealth® Online
Read more in Health Technology Insider