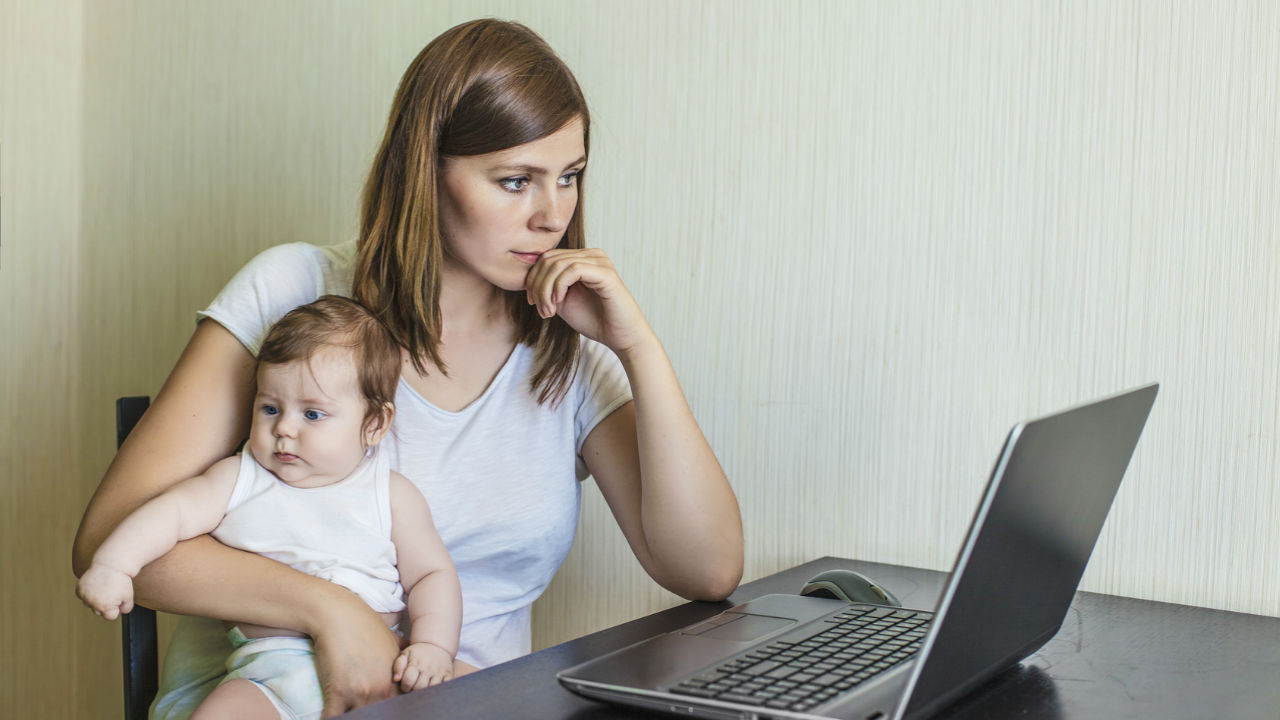 Via kuzmichstudio/fotolia
Each week it can feel like we have a hundred things to do — especially as a mom. You drop your kids off at school, go to work, run to the grocery store, cook dinner, help the kids with homework, and by the end of the day you are exhausted.
It's not until you take a minute for yourself that you might realize the soreness in your throat or the stuffiness in your nose.
A doctor's office is the last place you want to be when there is so much to get done. And sometimes the next available appointment with your physician is over a week away.
After rearranging everything for the day of the visit, you can find yourself in the office's waiting room for over an hour before seeing a doctor.
In a study published in the American Journal of Managed Care, the average doctor's appointment takes a total of 121 minutes. This includes 37 minutes of travel time and 84 minutes at a clinic. However, only 20 of those 84 minutes are spent with a doctor, while the rest are spent working through paperwork or billing, or talking with a nonphysician staff member.
How can I make seeing a doctor more convenient?
To fit a doctor's visit more easily into your busy schedule, there is telemedicine, or online doctor visits. Online doctor visits allow board-certified doctors to communicate through video streaming with patients, and in some instances diagnose them over the Internet.
Professionals and patients can communicate through a variety of platforms including email, text, apps, and video chat on computers and mobile devices.
Online doctor visits allow patients to speak with a real doctor on their own schedule. There is no need to arrange an appointment beforehand, and appointments can be conducted from any place, at any time.
So, what can a doctor treat via an online visit?
Common health issues such as colds, flu, allergies, sinus infections, eye infections, ear pain, cough and more can be discussed with a doctor during an online consultation.
What are some options?
There are several options to choose from. LiveHealth Online is one that makes it simple to connect with doctors online through a video visit via smartphones, tablets or PC on your own time.
LiveHealth Online provides moms and other patients with a way to speak face to face with a board-certified physician of their choice at any time, without having to leave the comfort of their own home.
Whether it is 3 a.m., or you are away on a trip, it's possible to speak with a doctor and get the quality care you or your loved ones need. There is minimal wait time and doctors can be reached 24 hours a day, seven days a week, even on holidays.
How LiveHealth Online works
It is easy to sign up and visit with a doctor using LiveHealth Online. All you have to do is create an account by providing your name and email address, answer a few health-related questions, and enter your insurance information, in case the service is covered.
After an account is created, patients can select a doctor available in their state and be connected within minutes — face to face.
During a LiveHealth Online session, a doctor can answer questions, review your health history, assess your condition and, in some cases, prescribe prescriptions if needed.
A typical visit costs $49. However, with a health plan, patients might only have to owe the copay or coinsurance amount. A list of costs will always be shown before the online appointment begins.
Having options like LiveHealth Online and others can make it simple for moms to manage their own and their family's health, while still maintaining quality care. Moms will be able to quickly see a doctor and get the help they need, and then get back to their busy lives and loved ones faster than ever before.
To try LiveHealth Online, visit www.livehealthonline.com or sign up here.
Reviewed July 15, 2016
by Michele Blacksberg RN
Edited by Jody Smith
Sponsored by: LiveHealth® Online
Read more in Health Technology Insider