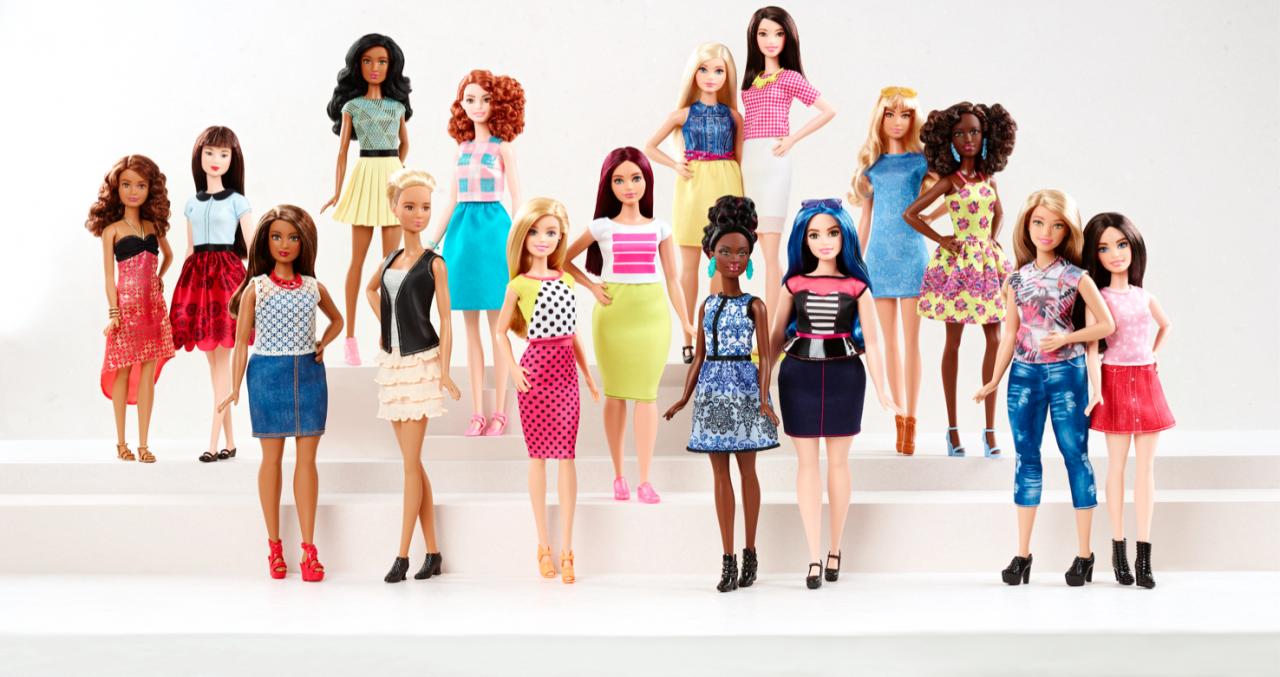 via Mattel
Mattel announced recently that the Barbies we've grown familiar with will have a new set of looks. The doll will now be coming in tall, petite, and curvy body shapes along with the original model. While we have seen the skin tones and face of Barbie change over the years, this will be the first time that the company releases a Barbie with a different body shape other than the original.
The physical traits of Barbie dolls have always been in question. For years, women and young girls have been taunted by the popularity of Barbie and her body proportions. A 2006 Developmental Psychology study showed how girls negatively about their body image and wanted to be thinner after being shown a Barbie doll compared to girls who were not shown a doll. According to researchers at the University of Bath, many women have admitted to altering the Barbie out of hatred for the doll as well.
With so many options to choose from, hopefully we will see young girls becoming comfortable with themselves and their bodies. Knowing there is a doll that looks similar to a girl's own shape can be a huge aid in confidence and a win for body positivity in general. The variety of dolls are available to purchase online and will be in stores later in 2016.
Sources:
Vox: http://www.vox.com/2016/1/28/10858624/barbie-curvy-tall-petite-mattel
Time: http://time.com/4197499/barbies-new-body-photos-of-curvy-tall-and-petite/
Developmental Psychology: http://willettsurvey.org/TMSTN/Gender/DoesBarbieMakeGirlsWantToBeThin.pdf
University of Bath: http://www.bath.ac.uk/news/articles/archive/barbie161205.html