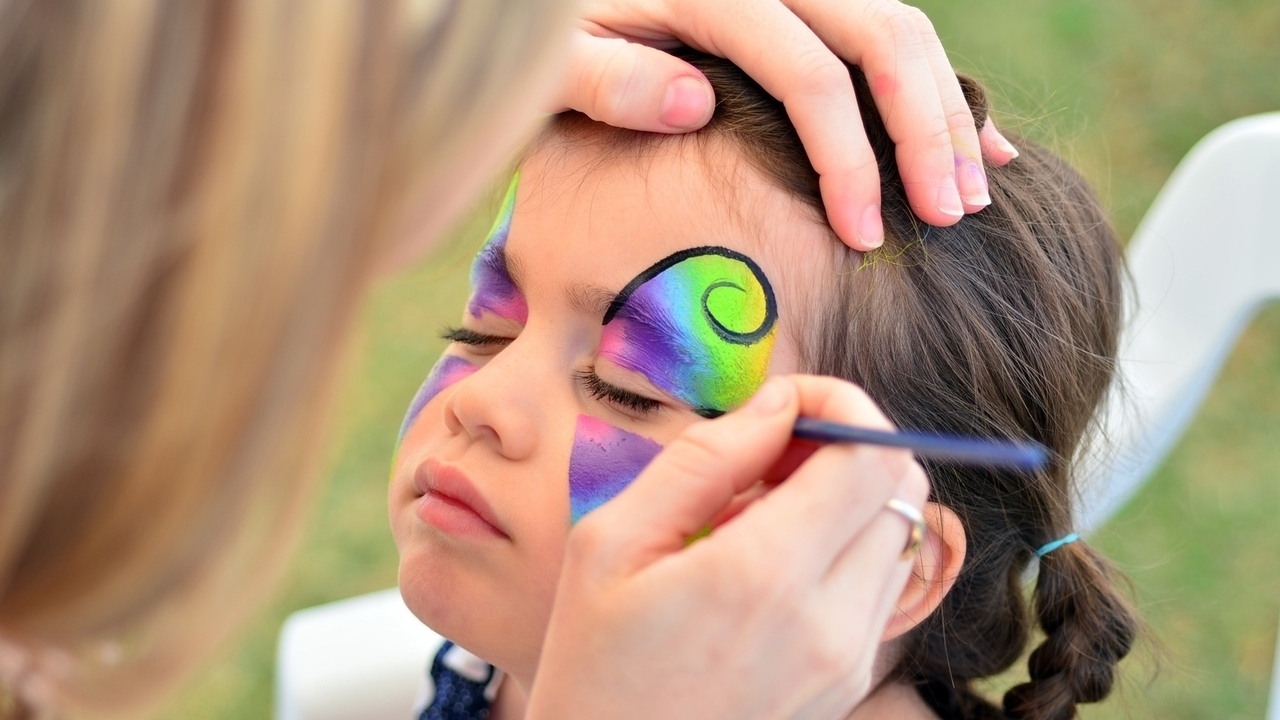 Rafael Ben-Ari/Fotolia
Face painting is supposed to be safer for your child than wearing a mask for Halloween. Or is it?
As long as the face paint is non-toxic, then the answer is yes. After all, masks can be restricting, making it harder for children to see and to breathe.
But when it comes to many of the commercial face painting products available for children in the United States — well, you wouldn't believe what kind of unhealthy surprises are contained in some of them.
In October, 2015, Senator Chuck Schumer of New York held a press conference spotlighting toxins in Halloween makeup. Schumer challenged the FDA to be more restrictive in cosmetics and face paints that are allowed in to the United States, especially from China.
He referred to the Campaign for Safe Cosmetics' 2009 report. "The Campaign for Safe Cosmetics is a national coalition of nonprofit women's, environmental, health, faith, consumer and worker safety organizations," according to their website.
All 10 of the most popular face paint products for children tested by the Campaign for Safe Cosmetics had low levels of lead. Six also had known skin allergens cobalt, chromium and nickel. Some products had two or more of these. Even some labeled hypoallergenic had skin allergens.
The group wants the FDA to create more stringent regulations. At present, the FDA does not make companies report heavy metals or other toxins on labels. The FDA also does not require companies to do pre-market safety testing.
Lead exposure over long periods can result in negative effects like memory and behavior problems. High blood procedure, heart disease, decreased fertility, and kidney disease have also been linked. Children are even more vulnerable to these risks than adults.
Dr. Ranella Hirsch, a Boston dermatologist and Fellow of the American Academy of Dermatology, told CBS News that parents should not use these face paints on their children. Hirsh also reminded parents that infection can be spread when makeup is shared.
Campaign for Safe Cosmetics recommends making face paint at home with natural foods and natural food coloring. Various berries, beets, cocoa, avocado and chocolate sauce are all possibilities. Visit www.SafeCosmetics.org for more information including tips about makeup and resources for safe products.
The Environmental Working Group suggests steps to make Halloween make up a safer proposition for your children.
1) Read instructions carefully. Steer clear of mouth and eye areas. Keep in mind that children will end up eating off anything on their lips through the evening. Determining what lipsticks are safe is a whole other issue, so let's just say that keeping their lips bare is the best option.
Check EWG's Skin Deep database here.
2) The label "hypoallergenic" is no guarantee that skin allergens like the preservative methylisothiazolinone isn't lurking in a product.
Test any product on your child's forearm a day or so ahead of time, for any allergic reactions like irritation, redness or swelling.
3) Check to see if the color additives in a face paint is FDA-approved. The FDA's Summary of Color Additives will tell you what to look for.
4) Use food products to make your own face paint. The EWG recommends doing research online for safe recipes. Follow the same precautions mentioned earlier for commercial products — avoid mouth and eyes, do a skin test beforehand. Also, be aware that some foods like beets can stain. On the other hand, some won't last all evening and may need to be applied more than once through the big night.
Sources:
Simple Steps For Safer Face Paint. Originally published on Healthy Child, Healthy World by Megan Boyle. Retrieved Oct. 25, 2015.
http://www.ewg.org/enviroblog/2015/10/simple-steps-safer-face-paint
Is Halloween makeup safe for kids? CBSNews.com. Retrieved Oct. 25, 2015.
http://www.cbsnews.com/news/is-halloween-make-up-safe-for-kids
Pretty Scary: Could Halloween Face Paint Cause Lifelong Health Problems? Safecosmetics.org. Retrieved Oct. 25, 2015.
http://www.safecosmetics.org/wp-content/uploads/2015/02/Pretty-Scary.pdf
Halloween Health and Safety Tips. CDC.gov. Retrieved Oct. 25, 2015.
http://www.cdc.gov/family/halloween
Visit Jody's website at http://www.ncubator.ca
Reviewed October 26, 2015
by Michele Blacksberg RN