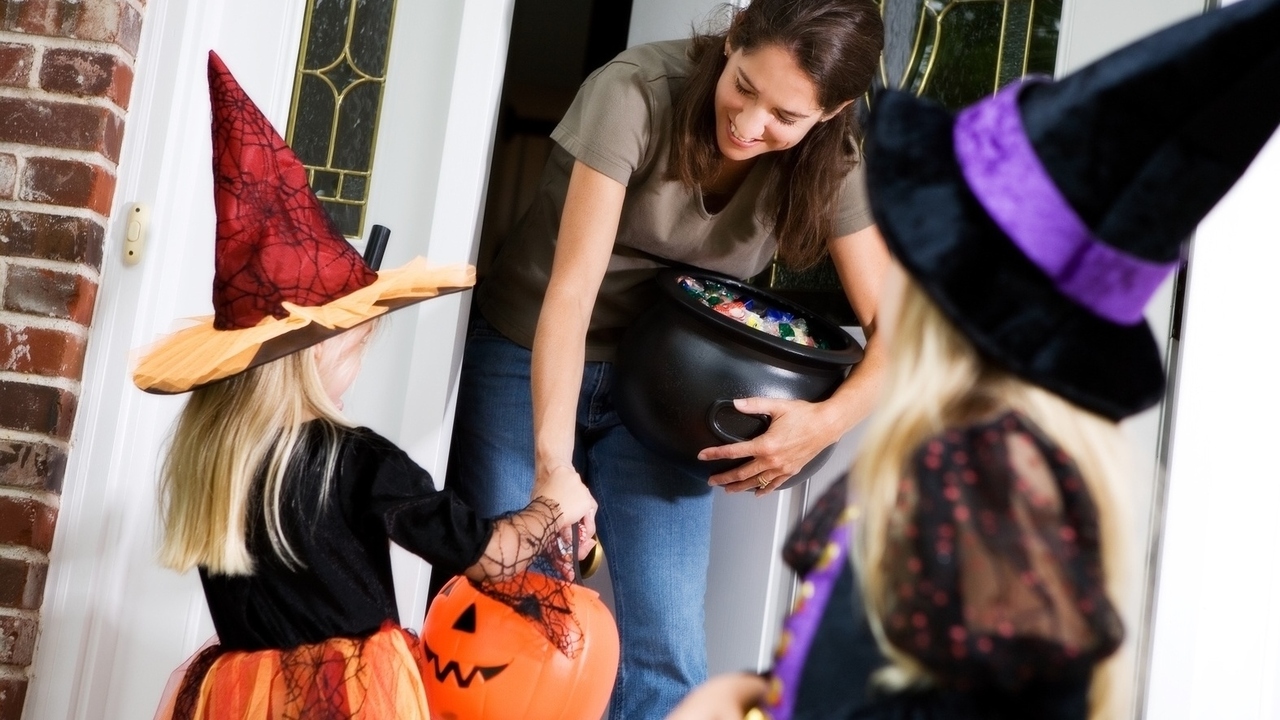 seanlockephotography/Fotolia
Scary monsters and movies, candy and calories — they're all staples of Halloween. Have you ever wanted to replace the candy and calories with something healthier?
According to the Washington Post, more than 157 million Americans will celebrate Halloween and spend more than $7 billion on decorations, costumes and candy.
If you are tired of being tricked by your treats, here are some alternatives to passing out candy this Halloween.
Trying to avoid all that extra Halloween candy going into your mouth after the big night is over? Buy a smaller amount of candy this year, but have coins on hand to pass out to the kids when you run out. Also, buy sugar-free gum or dark chocolate for the little monsters instead of those gooey bars.
You can also pass out clementine oranges or regular oranges decorated like Jack-O-Lanterns (with non-toxic ink) for Halloween.
If you have an abundance of candy left over, some dentists have buy-back programs, or you can donate it to a local shelter. But, call them before you drop off your extra treats.
Last year, I phoned the local Ronald McDonald House to see if they wanted our extra candy and they said, "We have enough to hold us over until Easter, but we could really use crayons and coloring books."
Speaking of coloring books — In the '70s, when we use to trick or treat in our neighborhood, there was one house which gave out stickers, pencils, crayons, coloring books, sketchbooks, spider rings and silver dollars. This house was THE HOUSE to go to, and we'd always try to sneak back for seconds without getting caught.
This year, my husband and I decided that we wanted to be THE HOUSE that kids would want to go to every year. So, we came up with some cool, creative treats. We hit up the local five and dime store to purchase the following non-edible items:
• Glow sticks
• Crayons
• Coloring books
• Colored pencils
• Blank note pads
• Stickers
• Plastic spider rings
• Vampire teeth
Or you could pass out some of these recommendations from the Heart Association:
• 100 percent juice boxes or pouches
• Snack-sized packages of pretzels, popcorn, dried fruit, trail mix, nuts or pumpkin seeds
• Snack-sized packages of fresh fruits and vegetables, such as baby carrots or apple slices
• Mini-boxes of raisins
• 100 percent real fruit strips, ropes or leathers
• Squeezable yogurt tubes or pouches
The kids will have tons of fun with the toys, and can enjoy the treats without a massive sugar rush afterward. And if you eat these leftovers, you won't be paying for it weeks later. Have a safe and nutritious Halloween!
Sources:
Five myths about candy. Washington Post.com. Retrieved October 26, 2015.
https://www.washingtonpost.com/opinions/five-myths-about-candy/2015/10/23/6a57c9b6-78c7-11e5-a958-d889faf561dc_story.html
How to Have a Heart-Healthy Halloween. American Heart Association. Retrieved October 26, 2015.
http://www.heart.org/HEARTORG/GettingHealthy/NutritionCenter/HealthyEating/How-to-Have-a-Heart-Healthy-Halloween_UCM_317432_Article.jsp#.VirdxX72Ags
Reviewed October 27, 2015
by Michele Blacksberg RN
Edited by Jody Smith