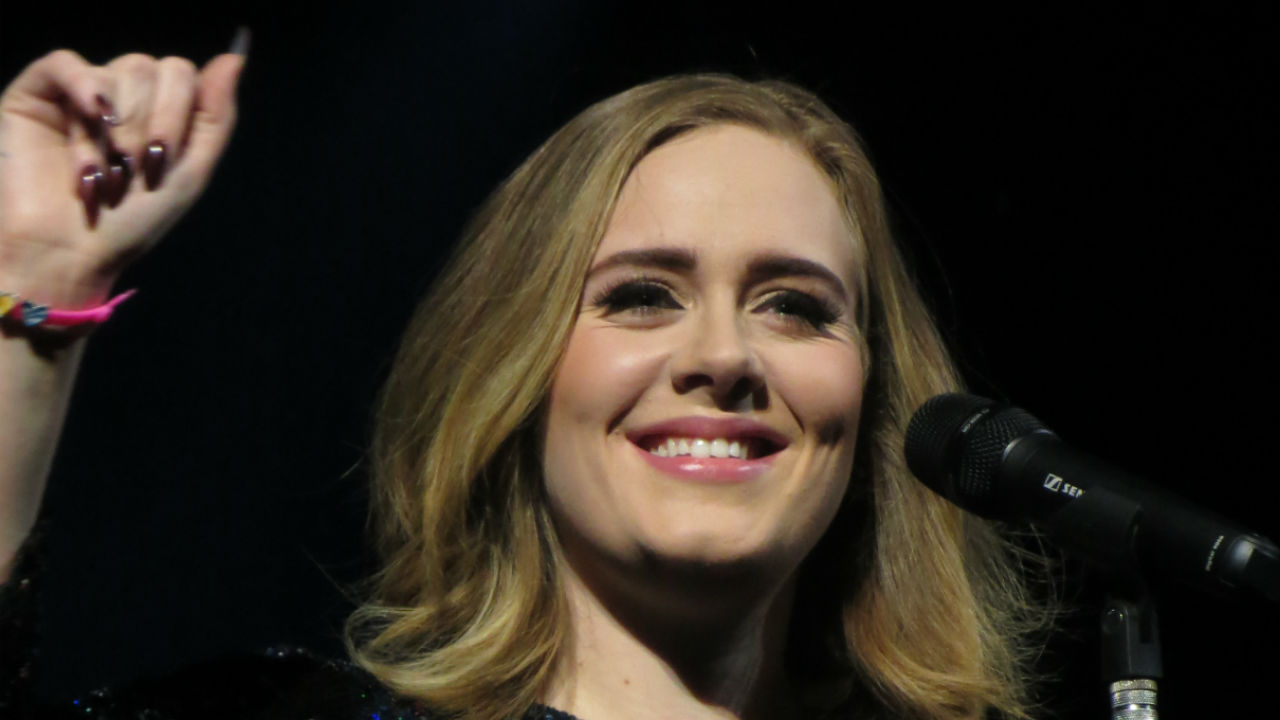 marcen27/Wikimedia Commons
Adele graces the latest December cover of Vanity Fair. In the article, she discussed touring life and dealing with fame and success, and was complimented by the likes of Beyoncé and Bette Midler.1
It may seem jarring to learn that someone who sings with such elegance also speaks with such vulgarity. You may be surprised by her nontraditional views of marriage.1 However, what's most insightful is Adele's admission to dealing with postpartum depression.1 Seeing someone as famous as Adele, though she might not like such a status, will bring comfort to those that deal with this disorder. It helps to take away the stigma.
In the article, Adele said, "One day I said to a friend, 'I fuckin' hate this,' and she just burst into tears and said, 'I fuckin' hate this, too.' And it was done. It lifted. My knowledge of postpartum—or post-natal, as we call it in England—is that you don't want to be with your child; you're worried you might hurt your child; you're worried you weren't doing a good job. But I was obsessed with my child. I felt very inadequate; I felt like I'd made the worst decision of my life…It can come in many different forms."
Adele talking about her experience with postpartum depression is refreshingly honest. Not only do women often feel pressured to become mothers in the first place, but women can also feel shame if they don't experience the immediate, pure joy when becoming new mothers.
Postpartum depression, or PPD, happens to about 1 in 8 women, according to the Centers for Disease Control and Prevention. This mood disorder goes beyond "baby blues," aka the worry, sadness and tiredness some new moms experience.2 Unlike PPD, this usually resolves itself in a few days.2
Symptoms of postpartum depression include crying more than usual, withdrawing from loved ones, and worrying that you will hurt your baby. It can involve feeling angry, numb or disconnected from your child, and feeling guilty about not being a good mom or doubting your ability to care for your baby.2
Not everyone has the same experience of motherhood. If you think you may be having PPD symptoms, talk to your doctor or visit the CDC's Pregnancy Risk Assessment Monitoring System page.
Reviewed November 2, 2016
by Michele Blacksberg RN
Edited by Jody Smith
Read more in Being HER