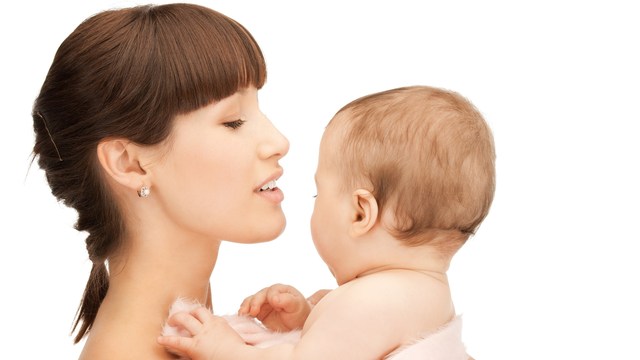 Lev Dolgachov/PhotoSpin
Let me describe an event that would change your life forever. Then think about what it would be like. How would you handle it?
Your body feels like you just ran a marathon -- you are achy, bloated, inflamed and can't sit down on you bottom. Your brain feels foggy and you're not sure what time of day it is. You can't remember anything. Now add to this that you are exhausted all the time and you can't catch up on your sleep no matter what you do.
What are some adjectives you could use to describe how you might be feeling right now? Words that come to mind might be irritated, anxious, tearful, forgetful or restless, to name a few.
You have the Baby Blues
Welcome to your first few hours or days after childbirth! What you are experiencing is often termed the Baby Blues. It is quite common for women to feel some mixed or negative emotions or forgetfulness after delivery. So if you are feeling some of these don't feel ashamed or upset with yourself.
Often after a week or two as you get into a rhythm and your hormones and schedule settle down, these negative thoughts and feelings will too and you will be able to enjoy the awesomeness of being a mother.
In fact there was a study in Journal Behavioral Neuroscience that showed that postpartum (after birth) there were some regions of the female brain that actually changed and grew. These specific areas motivated the mother to take better care of her baby.
The areas of the brain grew for all mothers, including those that did not feel bonded to their babies postpartum. These brains changes allow those mothers to still connect and bond with their children weeks or months later.
What if Negative Feelings Persist?
If the feelings of anxiety, depression, irritation, withdrawal, loss of energy, concentration and interest in anything, persist or get worse weeks or months after birth, see your doctor.
Talk to your doctor to find out if you are having more than the Baby Blues and if you are in fact suffering from postpartum depression. It is important to get help to reconnect to yourself and your new family.
Don't worry or be ashamed. Know that once you get through your postpartum depression you can still have a connected and loving relationship with your child.
Live Vibrantly,
Dr. Dae
Dr. Daemon Jones
Dr. Dae's website: www.HealthyDaes.org
Dr. Dae's Bio:
Dr. Daemon Jones is your diabetes reversal, hormones, metabolism and weight loss expert. Dr. Dae is a naturopathic doctor who treats patients all over the country using Skype and phone visits. Visit her or schedule a free consultation at her website www.HealthyDaes.org/
Sources:
"Mommy Brain: It's Not What You Think : Discovery News." Discovery News. N.p., n.d. Web. 13 Aug. 2013.
http://news.discovery.com/human/psychology/mommy-brain-maternal-changes.htm
"Postpartum depression: MedlinePlus Medical Encyclopedia." National Library of Medicine - National Institutes of Health. N.p., n.d. Web. 13 Aug. 2013.
http://www.nlm.nih.gov/medlineplus/ency/article/007215.htm
Reviewed August 14, 2013
by Michele Blacksberg
Edited by Jody Smith