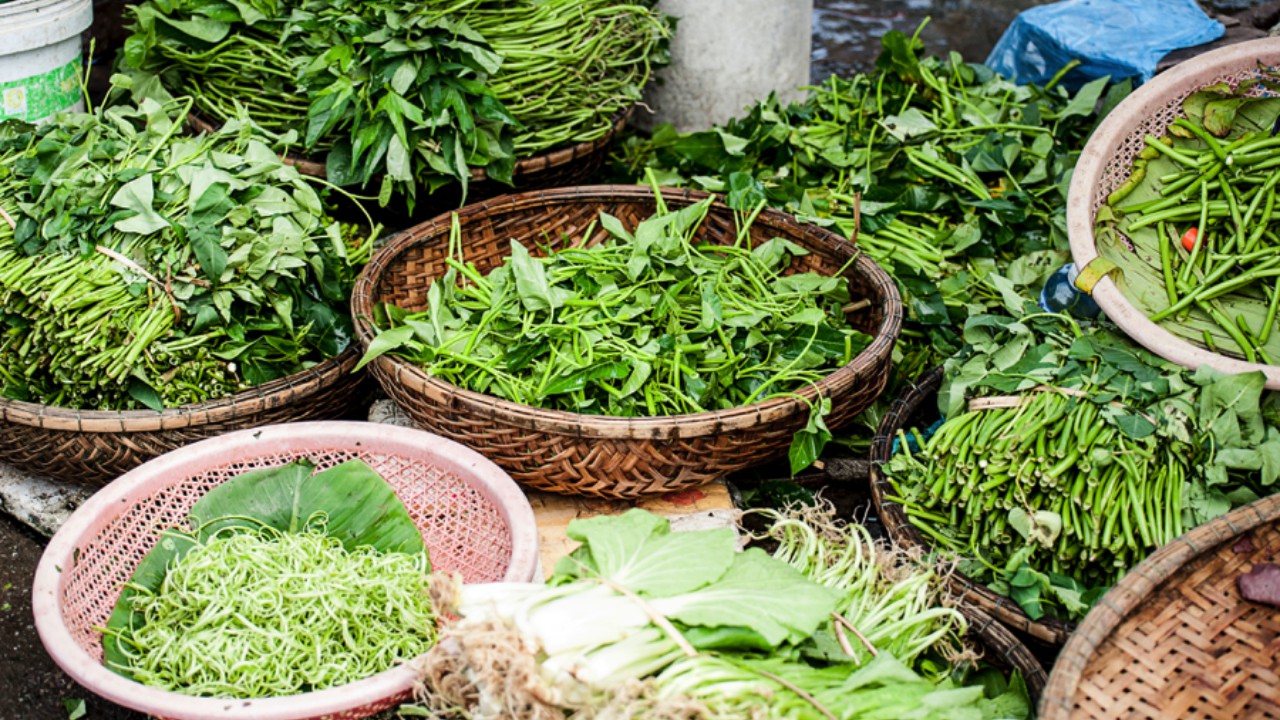 via Unsplash
The road to pregnancy isn't always as easy as it may seem. Many women face bumps along the way. In fact 12.3 percent of women ages 15-44 struggle with getting pregnant, according to the Centers for Disease Control and Prevention (1).
When pregnancy becomes a challenge, expensive treatments like in vitro may seem like the next appropriate step to take. However infertility can sometimes be helped if your body responds to alternative treatments.
Think natural resources. There are natural (and affordable) supplements available that may help women on their journey towards pregnancy.
Check out five natural pregnancy aids below:
1) Red Raspberry Leaves
Red raspberries are a beloved fruit to many of us, but when it comes to herbal remedies, the leaves are what really pack a punch. Dalene Barton-Schuster, a certified herbalist and doula, says these leaves are packed with carotenoids, citric acid, tannins, as well as vitamins A, B complex, C and E (2).
Barton-Schuster also says that red raspberry leaves may help certain fertility conditions where menstrual bleeding issues or uterine weakness are present. If you're planning on trying to conceive, Barton-Schuster advises that it's best to use this plant for at least three months beforehand (2).
2) Red Clover
According to herbalist Amy Jirsa, red clover is not only extremely high in vitamins and minerals, it also helps process metabolic waste in the body. Red clover is thought to act in a similar way to estrogen when ingested correctly (4). In addition, some herbalists claim that it relaxes the reproductive system and strengthens blood and bones.
The simplest way to consume red clover is in capsule form, though tea bags and red clover flowers are also options.
3) Myo-inositol
Myo-inositol naturally occurs in your body as a part of the vitamin B group. If you're struggling with polycystic ovary syndrome (PCOS) or aren't ovulating regularly, herbalists suggest that this supplement may help to regulate your cycles and get you pregnant faster (5).
Serena H. Chen, MD, director of Reproductive Medicine at the Institute for Reproductive Medicine and Science says, "Myo-inositol improves insulin sensitivity and may be beneficial to patients especially with ovulatory infertility," according to Fit Pregnancy.
If you're looking to add myo-inositol to your diet, you can start by eating foods that are high in this nutrient, such as grapefruit. If you're taking under one gram per day, you may prefer to take it in capsule form. For higher doses, it is suggested that you add the powder to food and drinks (4).
4) Royal Jelly
Royal Jelly is a dense substance secreted by the glands of nurse bees which is fed to honey bee larvae in their first three days of life. Royal jelly provides them with optimal nutrients for growth.
One of the larvae is chosen to be the queen bee, and is fed royal jelly for its entire life. This feeding triggers the full development of the bee's ovaries.
So how can this royal jelly help support your fertility journey? Well, for starters, it is packed with 29 amino acids, 10-Hydroxydecanoic acid (10-HDA), sugars, vitamins and proteins.
Hethir Rodriguez, a holistic health care practitioner and certified herbalist, says that these nutrients are vital to health and organ function. A 2007 study published in Japan also showed that royal jelly has the ability to mimic human estrogen, similar to that of plant phytoestrogens (6).
5) CoQ10
Coenzyme Q10 (CoQ10) is produced naturally by the body and is present in the membrane of nearly every cell. It is essential for the creation of cellular energy.
Barton-Schuster claims that the most biologically active form of CoQ10, ubiquinol, may help improve egg health, sperm health and embryo quality (7).
Barton-Schuster also said that a study published in Fertility and Sterility showed that supplementation of 600 mg of CoQ10 daily by older women improved both egg quality and fertilization rate (7).
Another preliminary study published in Fertility and Sterility suggested that the supplementation of CoQ10 in middle-aged female mice showed that the supplement boosted the quality and number of egg follicles (7).
In addition to natural supplements, there is another shortcut available on your road to conception: Stork OTC was designed for you to use at home to assist your chances of becoming pregnant.
Learn more about how Stork OTC can help you get pregnant without shots, scans or procedures by visiting <![CDATA[]]>storkotc.com<![CDATA[]]>.
Article Sources
1) Infertility. The Center for Disease Control and Prevention. Retrieved April 5, 2017. https://www.cdc.gov/nchs/fastats/infertility.htm
2) Fertility Herbal Tonic: Red Raspberry Leaf. Natural Fertility Info. Retrieved May 2, 2017. http://natural-fertility-info.com/red-raspberry-leaf.html
3) 3 All-Natural Ways to Boost Your Fertility. MindBodyGreen. Retrieved April 5, 2017. https://www.mindbodygreen.com/0-4190/3-AllNatural-Ways-to-Boost-Your-Fertility.html
4) 11 Things to Try Before Seeing a Fertility Doctor. Fit Pregnancy. Retrieved April 5, 2017. https://www.fitpregnancy.com/pregnancy/getting-pregnant/things-try-seeing-fertility-doctor
5) How to Take Myo-Inositol – 4 Top Questions Answered. Lift Mode. Retrieved April 5, 2017. https://liftmode.com/blog/how-to-take-myo-inositol/
6) Fertility Super Food – Royal Jelly. Natural Fertility Info. Retrieved April 5, 2017. http://natural-fertility-info.com/royal-jelly.html
7) How Ubiquinol Can Improve Your Chances of Conception. Natural Fertility Info. Retrieved April 5, 2017. http://natural-fertility-info.com/antioxidant-ubiquinol.html