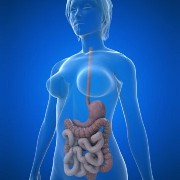 Photo: Getty Images
Proton Pump Inhibitors (PPIs) reduce the amount of stomach acid and are used to treat conditions such as stomach and small intestine ulcers, gastroesophageal reflux disease and inflammation of the oesophagus. In 2009, there were 21 million prescriptions for PPIs.
Prescription PPIs include Nexium (esomeprazole magnesium), Dexilant (dexlansoprazole), Prilosec (omeprazole), Zegerid (omeprazole and sodium bicarbonate), Prevacid (lansoprazole), Protonix (pantoprazole sodium) and AcipHex (rabeprazole sodium). Vimovo is a prescription combination drug product that contains a PPI (esomeprazole magnesium and naproxen). Over-the-counter PPIs include Prilosec OTC (omeprazole), Zegerid OTC (omeprazole and sodium bicarbonate) and Prevacid 24HR (lansoprazole).
Now the Food and Drug Administration have issued a warning saying that if PPIs are taken for a long period of time, they can cause low serum magnesium levels. In a quarter of the cases reviewed, patients failed to respond to magnesium supplementation so PPI medication had to be stopped.
Serious adverse events can occur due to low magnesium, including tetany (an illness similar to tetanus that causes involuntary contractions of the muscles), arrhythmias and seizures. Some patients who are low in magnesium don't have these symptoms.
Patients with hypomagnesemia who are taking PPIs may need to stop taking them. Patients taking diuretics or a drug called digoxin due to low magnesium levels can increase the likelihood of serious side-effects from the drug. Hypomagnesemia has been reported in adult patients taking PPIs for at least three months, but most cases occurred after a year of treatment. Some cases were resolved after the patient stopped taking PPIs.
Examples include two patients, a 63-year-old woman and a 67-year-old man who were both treated with PPIs for six and 11 years, respectively. Both patients experienced seizures and hypomagnesemia. Although both patients' hypomagnesemia were partially resolved with intravenous replacement, in both cases discontinuation of PPI treatment was necessary to stop ongoing symptoms and to stop magnesium loss.
The mechanism responsible for hypomagnesemia associated with long term PPI use is unknown; however, long term use of PPIs may be associated with changes in intestinal absorption of magnesium.
Patients taking PPIs should seek immediate medical attention if they develop arrhythmias, tetany, tremors or seizures. Doctors should consider testing patients' magnesium levels before prescribing PPIs.
Source: Jennifer Shepherd, Pharmacist, Division of Drug Information, FDA.