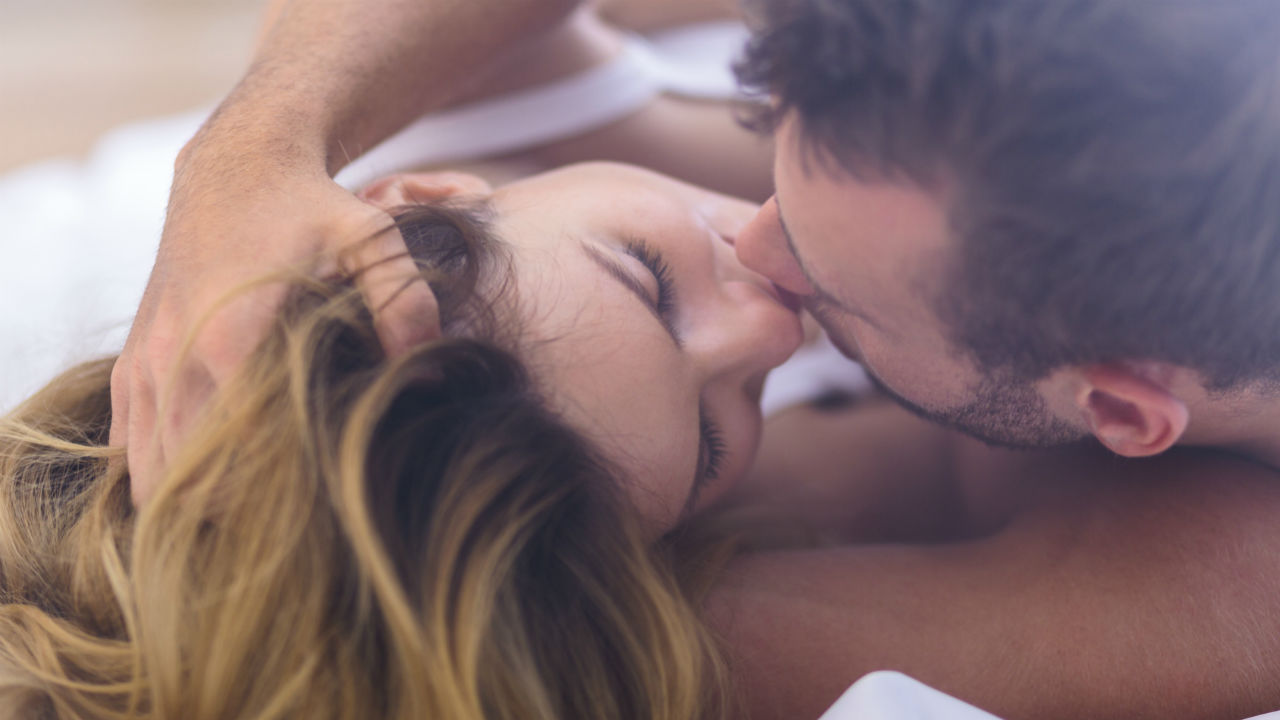 Photographee.eu/fotolia
It seems that everyone is talking about porn: politicians, anti-porn activists, the media, and both consumers and their partners. Is porn harmless fun or dangerous for society? Does it drag consumers away from their partners? Does it lead to sexual problems? Is it a slippery slope that ends in watching child porn?
After three decades as a sex therapist and marriage counselor, and two decades researching the content and effects of pornography, here are my comments about the most common myths about porn. Unfortunately, these myths prevent honest communication while helping couples avoid talking about sex—reinforcing the very problems some people attribute to porn.
1. Myth: People watch porn instead of having sex with their mates.
Almost everyone watching porn does so to enhance masturbation. There's nothing wrong with masturbating - indeed, it's almost everyone's primary form of sexual expression.
In my experience, nobody leaves a robust sexual relationship with a partner for the pleasures of masturbating to pornography. When people end up with porn and little partner sex, it's because there are problems with the partner sex or the relationship.
The partner sex may be boring, frustrating, or demeaning. The relationship may be filled with chronic conflict. Couples may be stalemated about the logistics of sex: time of day, lights on or off, room warmer or cooler, whether to whisper or moan, whether and what kind of birth control to use. (Such stalemates are generally about more than the details of the sex.)
When one partner feels sexually abandoned by the other, it can be very painful. Blaming porn for "stealing" your partner rarely gets at the truth of the situation - meaning that the painful situation won't get it fixed.
2. Myth: Most porn is violent, woman-hating stuff.
Porn is an anthology of human sexual fantasy. Therefore, it's filled with images variously emphasizing beauty, power, conflict, submission, intimacy, lust, violence, and the impossible. These images may surprise, shock, dismay, confuse, frighten, anger, or sadden anyone who doesn't find them exciting.
Most consumers do not desire violent porn, and so the amount of violent porn is small. Some consumers like portrayals of dominance and submission, so there's plenty of porn with such scenes. Much of that porn shows people pretending to dominate and submit, which is a very common game to play during real sex.
Critics who say that porn is overwhelmingly brutal are focused on a slice of porn and then generalizing to all of it. Critics who say that porn is focused exclusively on male pleasure are simply not paying attention to the vast majority of porn, which shows smiling people doing things most people find pleasurable.
3. Myth: Porn encourages men to commit violent acts.
The data on this is in, and it's pretty reassuring.
For starters, the rates of sexual violence against both adults and children has decreased since Broadband Internet brought free porn into every American home. And this has been true in most countries where the availability of porn has increased dramatically, such as Denmark, Hong Kong and Croatia.
The one area of concern, according to experienced, world-class researchers such as David Finkelhor of the Crimes Against Children Research Center at the University of New Hampshire, is aggressive or psychotic individuals who watch a great deal of extremely violent porn more or less exclusively. Such unusual individuals watching such unusual porn in such unusual amounts are a perfect storm.
While Finkelhor notes society should be rightly concerned about this, he also notes that this configuration (individuals, type of porn, amount consumed) occurs very infrequently.
One wonders why some people dramatically exaggerate the danger that porn use poses to us all.
4. Myth: Women have to compete with the actresses in porn.
No.
Porn actresses are professionals. Their performances are prepared ahead of time, scripted, and done with other actors who are unusually enthusiastic, totally available, and amazingly strong. Actresses are not limited by needing to be in the mood (no one is always in the mood to work), needing a complex relationship to be conflict-free (is anyone's real-life relationship always perfectly smooth?), or the accumulation of disappointments that clutter up every couple.
So they have a lot of advantages over civilians. Why would you want to compete with them on such an uneven playing field?
Most of us have learned that competing with professional performers is a mistake. We don't expect to emulate LeBron James, Meryl Streep, or Adele. We enjoy watching what they do, and it's fun to imagine doing it, but no sane person tries to do what they do as well as they do it. Put Rosie Cheex and Candye Kisses in the same category - and do not try to do what they do for a living.
If there's a way in which a reasonable adult man wishes his partner were more like a porn performer, it's not in the way she looks - it's in the level of enthusiasm. Unlike the perfect body of a 24-year-old, that's actually something anyone can intensify if they want to. Typically that requires communication about what could make sex more enjoyable, which is a great thing to do under almost any condition.
5. Myth: Watching porn is a form of infidelity.
Infidelity is a contract violation: you promised you would do this, you broke your promise, that's infidelity. For example, you promised you wouldn't have sex with anyone else, you had sex with someone else, you've broken your promise, and that's infidelity.
Of course "wouldn't have sex" is pretty vague. Does that include slow dancing with someone else? Facebooking your ex? Flirting at the airport? A massage with a "happy ending"? No one specifies these, or the dozens of other erotic situations in which adults find themselves in a normal year. The only time we find out what our partner considers over the line is when we're already over the line, and our partner is angry.
And so some people want to claim that their partner's porn use is infidelity. As one patient recently told her husband, "You're experiencing your sexuality without me. That's infidelity." When I asked if the problem were the porn or the accompanying masturbation, she said "Both." And when I asked if she'd be angry if he were masturbating without porn and not imagining anyone, or were fantasizing about, say, Cleopatra, Martha Washington, or Snow White, she said "I just don't want him getting excited and climaxing without me."
We can't control our partner's sexuality, and certainly can't control their sexual fantasies. Trying to do so creates enormous problems in relationships. If someone has a specific complaint - during sex he calls me the wrong name, won't look at me, tries to end it as quickly as possible, never remembers my erotic preferences - those should be aired, investigated, and if possible resolved.
But trying to ban a partner's porn use merely on principle is asking him to resent you, to lie, or both. We fear infidelity because we fear it means our partner will have less attention and less affection for us. This is something two people can discuss cooperatively. Trying to eliminate a partner's solo pleasure without discussing your own fear, or any complaints you might have, will just lead to conflict and distance - exactly what you're trying to prevent.
Dr. Marty Klein is on EmpowHER's Medical Advisory Board. For more helpful information about dealing with pornography, see his new book: His Porn, Her Pain: Confronting America's PornPanic With Honest Talk About Sex.