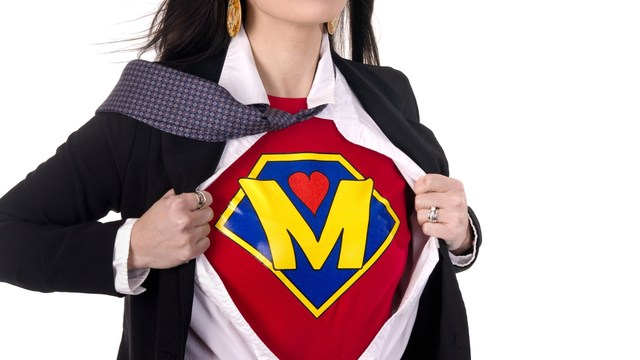 Christopher Boswell/PhotoSpin
Devera Marshall was a take-charge wife and mother, living in San Diego while raising her family. Running her home, taking part in community and church activities and being an avid, competitive tennis player, Devera had a busy, challenging life that she loved.
Nothing prepared her for the sudden, serious and chronic illness that would completely engulf her life, the life of her family and take away her beloved sport, something that was also an important part of her social life.
I had the opportunity to speak with Devera on the phone, to ask her about her illness, how she coped and how she got her life back on track.
Devera simply wanted her old life back -- to become the mother, wife and friend she had been, and to hit those tennis courts once again. Her voice is warm, with a great, throaty laugh -- and laughing is something she's quick to do.
Her happiness at being in charge of her own home again is obvious. Having been a stay-at-home mom, she found that needing nannies to take care of her children was upsetting.
She didn't like hearing her kids ask the nanny about dinner plans. That used to be her job. Everything used to be her job, even the boring and mundane. And when even the dull aspects of her routine had to be given up because of illness, fighting to get them back was imperative for Devera.
EmpowHER:
Devera, can you tell us a little about your life before you became unwell?
Devera:
The joke was that I was super mom. I cooked every meal and packed every lunch for my kids and husband. I did all of my own housekeeping. I did most of my own gardening. I did all of the shopping for our family pre-short bowel [before developing short bowel syndrome]. I was super-independent and athletic too.
EmpowHER:
What symptoms did you experience that caused you to see a doctor?
Devera:
In October of 2007, I was admitted into the hospital to have a nephrectomy. I was supposed to have my right kidney removed, and through a series of unfortunate events and complications, and eight surgeries later, I came out of the hospital on Christmas Eve of that same year with short bowel syndrome.
So I have 67 centimeters of small intestine left, and I have two-thirds of my large intestine. And so I then began my journey with parenteral support (IV nutrition) and short bowel syndrome.
EmpowHER:
Tell us how you felt when diagnosed.
Devera:
I was devastated. I was more devastated by the fact that at the time I was doing 18 hours of parenteral support and thought that was how it was going to be for the rest of my life.
I was very limited in what I could eat, and knowing what I could eat, and that I would be visiting a restroom within 20 to 30 minutes after eating. So restaurants were, a lot of the times, off limits just because I would go to the restroom four or five times over the course of a two-hour meal.
EmpowHER:
Explain short bowel syndrome and how your life changed after your illness.
Devera:
I describe it as it's my body's struggling for nutrition and for hydration on a daily basis; and, it's become a science for me re: the intake of food, liquids, and meds. My lifestyle was very limited, and emotionally, I felt sort of stifled. It took a toll emotionally on my relationships, not only with my family and my husband, but also with my friends.
I felt a little bit closed in. I felt like I wasn't the old me, pre-short bowel. I was a different person. I was quieter. I was reserved, and it was mostly because I was anxious a lot of the time, worrying about what was going to be the next meal, where was the next restroom. I was always sort of having to plan ahead.
EmpowHER:
Did you ever go through a dark time where nothing would help you to get better? If you did, what got you through it?
Devera:
After my health issues surfaced, I had this new life with short bowel syndrome and I didn't have control over much in my life. I had almost a full-time nanny. I had a full-time housekeeper. So I didn't run my own home anymore.
I would watch the housekeeper doing the chores that were mine to do -- folding my laundry, cooking my meals, and I was resentful of not being able to care for my home and my family.
There were dark days but what got me through it was being optimistic and I wanted to prove people wrong. I did a lot of research and knew that I would find a light at the end of the tunnel. I just assumed I could fix it.
EmpowHER:
How did family and friends help, and how were your children affected?
Devera:
I had other parents taking my kids to and from school. That was the hardest part. I felt like I wasn't the same person. It was almost as if my kids had lost their mother and that
my husband had lost his wife. I had a lot of guilt. There was a lot of frustration. My friends and family took over my duties.
EmpowHER:
What did you miss the most about your old life when you were so sick?
Devera:
If it wasn't a vacation in town, I couldn't do it. We had tried to travel, but the parenteral nutrition was so cumbersome and took up suitcases. My husband and my children did a couple of family vacations without me, and it was heartbreaking.
Those were really difficult times for me as a mom, to be left behind. I wanted to be in the pictures. I also missed tennis. I was a competitive tennis player and really enjoyed playing a sport that was also a social outlet for me.
EmpowHER:
You were involved in a clinical trial. Talk to us about that time.
Devera:
When I was in the clinical trial, I noticed results with Gattex very quickly. I reduced my parenteral support from four nights a week – ten hours each night – to two nights a week of ten hours, and that was after six months of being on Gattex. Now, I am completely off parenteral support.
EmpowHER:
When you finally saw improvement, how long did it take for you to feel somewhat normal again?
Devera:
It took me a year to get off parenteral support. I always said that when I was back on the tennis court, I knew that my life had sort of resumed, and I was back. And I've been playing competitive tennis again since January of 2011. I don't feel like an outcast anymore or like I can't attend functions. I don't hide out in my house anymore.
EmpowHER:
Reaching out to help others who have gone through very difficult chronic health issues is very important to you. How do you think you can help others?
Devera:
I believe that my story might help someone who is struggling with a chronic illness to keep the faith and persevere. I'd also like people who hear my story to be motivated to pursue the best treatment possible for their condition including new treatments that can be made available via clinical trials.
EmpowHER:
Looking back, what did you learn the most from going through what you did? Would you have done anything differently?
Devera:
I learned that family and friends could really get you through the toughest of experiences. I wish that I was able to enroll in the clinical trial earlier. I have learned to be patient, that my faith is stronger than I thought. I have become a lot more positive too.
EmpowHER:
Now that you are your old self again, has your perspective on life changed?
Devera:
I have not been on parenteral support since November of 2010. I feel like I have my life back again. Since November of 2010, I've let go of both the nanny and the housekeeper. I'm in charge of my own household again. We're doing family vacations again
*******
Devera may never be exactly the same again, but returning to the life she knew as much as possible is enough for her. She only needs her medication every other day. Her family and faith are as strong as ever and life is good on the tennis courts again.
She jokes that her condition is not always comfortable to talk about ("all that intestine stuff!" she says) but it's worth it to give hope to others.
This will be a good Mother's Day for Devera, and we hope for all moms out there, especially for those facing health challenges and mothers who need that extra bit of support.
For more on short bowel syndrome, click here.
Reviewed May 9, 2014
by Michele Blacksberg RN
Edited by Jody Smith