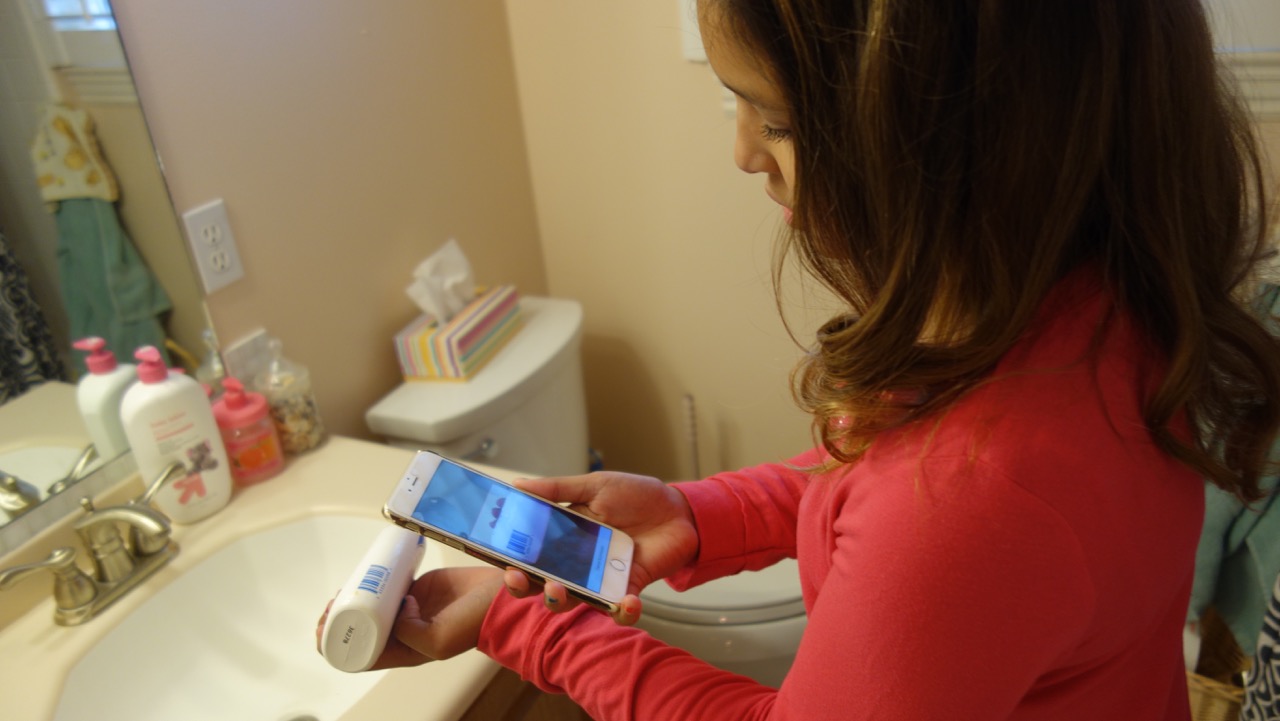 Via Catherine Medina
Feeling comfortable in your own skin as a teen should not be something that seems unattainable. Teenage years are always attached to the stigma of acne and oily skin, and that is something we need to break free from. Healthy and happy skin is possible in your teen years once you start getting real with what you're putting on your face.
After attempting that over-the-top makeup tutorial we saw online and epically failing, we want to feel secure with the skin product we use to wash away the evidence. Unfortunately, both skin care products and makeup can take a toll on our faces regardless of whether it's applied flawlessly or not.
With daily use of our primers, bronzers, moisturizers, hair products and more, our teen bodies are affected.
Did you know that teens are using 17 different personal care products on a daily basis? Environmental Working Group tested teens to see how products affected their health and discovered 16 hormone-altering chemicals in their blood and urine from these products. Yikes.
This makes the topic of skin care and safety for teens all the more important.
At SkinSAFE, we pride ourselves in helping consumers and skin allergy patients find products that won't harm their skin.
In an effort to help teens specifically, we are happy to announce the launch of SkinSAFE's latest safety rating – Teen Safe.
This rating was created specifically with developing teens in mind to help inform them about what's really in their personal care products and how it affects their health.
How to Use Teen Safe
When you are searching for a product on SkinSAFE, simply turn on the Teen Safe filter to find products that are free of hormone-altering chemicals, such as Phthalates, Parabens, Triclosan, Benzophenone-3 and related ingredients. You can also look out for the Teen Safe rating, a teal badge with a daisy, on products while you are exploring skinsafeproducts.com or our mobile app.
"A tool like SkinSAFE's Teen Safe rating can help teens become more conscious of the products they are using and avoid worrisome ingredients," said Dr. James Yiannias, a Board Certified Dermatologist and Associate Professor of Dermatology at the Mayo Clinic College of Medicine, Scottsdale, AZ.
As young women, we are constantly trying to find the best skin product to cater to our specific needs because beautiful skin is healthy skin. Plus, who doesn't want to feel confident in their own skin, especially as a teen?
However, that is a lot easier said than done. We consistently find ourselves sucked into the black hole of the skin care aisle frantically reading the ingredients on products and wondering if they're even in English. At this point, we're guilty of falling victim to purchasing the skin product with the prettiest packaging or the one we saw our favorite celebrity endorsing.
This can be especially harmful if the product contains specific ingredients that cause your skin to become irritated and possibly suffer from breakouts or an allergic reaction.
Created in partnership with Mayo Clinic, SkinSAFE offers the world's most comprehensive skin product ingredient database. SkinSAFE's technology makes it simple to filter through millions of products and avoid certain ingredients that may harm your skin.
Even if you know from a dermatologist the specific ingredients you need to avoid, finding the right product amongst the hundreds of skin care items available is a grueling and time-consuming task. That's where SkinSAFE can help you find products based on their ingredients and personalized to your own skin and preferences.
With this new filter created specifically for teens, you can now feel confident in the products you're purchasing and putting on your skin. Teen Safe does all the hard work for you, by filtering out the skin care products that contain ingredients that may affect teen development.
Teen Safe helps you feel more in control of your skin by making reliable information available at your fingertips. It is now easier than ever for teens to love the skin they're in.
Read more in Your Ultimate Guide to Beautiful Skin