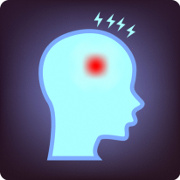 Photo: Getty Images
Diabetes mellitus, often referred to simply as diabetes, is the seventh leading cause of death in the United States. Many health complications are associated with diabetes, including cardiovascular disease, kidney and nerve damage, and blindness. According to the National Institutes of Health, people with diabetes also have three times the risk of stroke compared to people without diabetes.
Ischemic strokes account for 87 percent of all strokes. An ischemic stroke occurs when there is decreased blood supply to part of the brain. If the brain tissue experiences oxygen deprivation for more than 60-90 seconds, the brain loses some functionality. The longer the brain is deprived of oxygen, the more brain damage occurs. A stroke victim benefits tremendously, then, from fast and efficient treatment.
In a study reported at the 2011 International Stroke Conference in Los Angeles, CA, researchers reported that between 1997-2006, the ratio of patients suffering from acute ischemic stroke who also had diabetes rose from one in five to almost one in three. During the period of this study the overall rate of hospitalization from acute ischemic stroke in the United States declined 17 percent; sadly, for stroke victims who also had diabetes, numbers rose 27 percent—a significant difference.
In the United States, more people are being diagnosed with diabetes. This number will undoubtedly increase as rates of obesity continue to rise. One way to help slow down the incidence of obesity and diabetes is to follow the Dietary Guidelines for Americans, developed every five years by the U.S. Department of Health and Human Services (HHS) and the U.S. Department of Agriculture (USDA).
In 1997, 20 percent of patients hospitalized with acute ischemic stroke also had diabetes; by 2006, this percentage had risen to 30 percent. Deaths from stroke are more prevalent than you might imagine. In fact, in December 2010, the Centers for Disease Control and Prevention reported stroke as the fourth leading cause of death in the United States.
While you might think strokes only happen to old folks, this is erroneous. In the United States, nearly 25 percent of strokes occur in people under the age of 65. And while more men suffer strokes than women, more women die from stroke. The good news is, there are ways to prevent stroke from happening. It's never too early to make lifestyle changes that can truly save your life.
This article is dedicated to my aunt, Susan Miller (4/6/51-9/21/08). Rest in peace.
Sources:
Centers for Disease Control
National Institutes of Health, "Stroke: Hope Through Research"
www.strokecenter.org
www.strokeconference.org
Saver, JL. "Time is Brain-Quantified"
Wikipedia