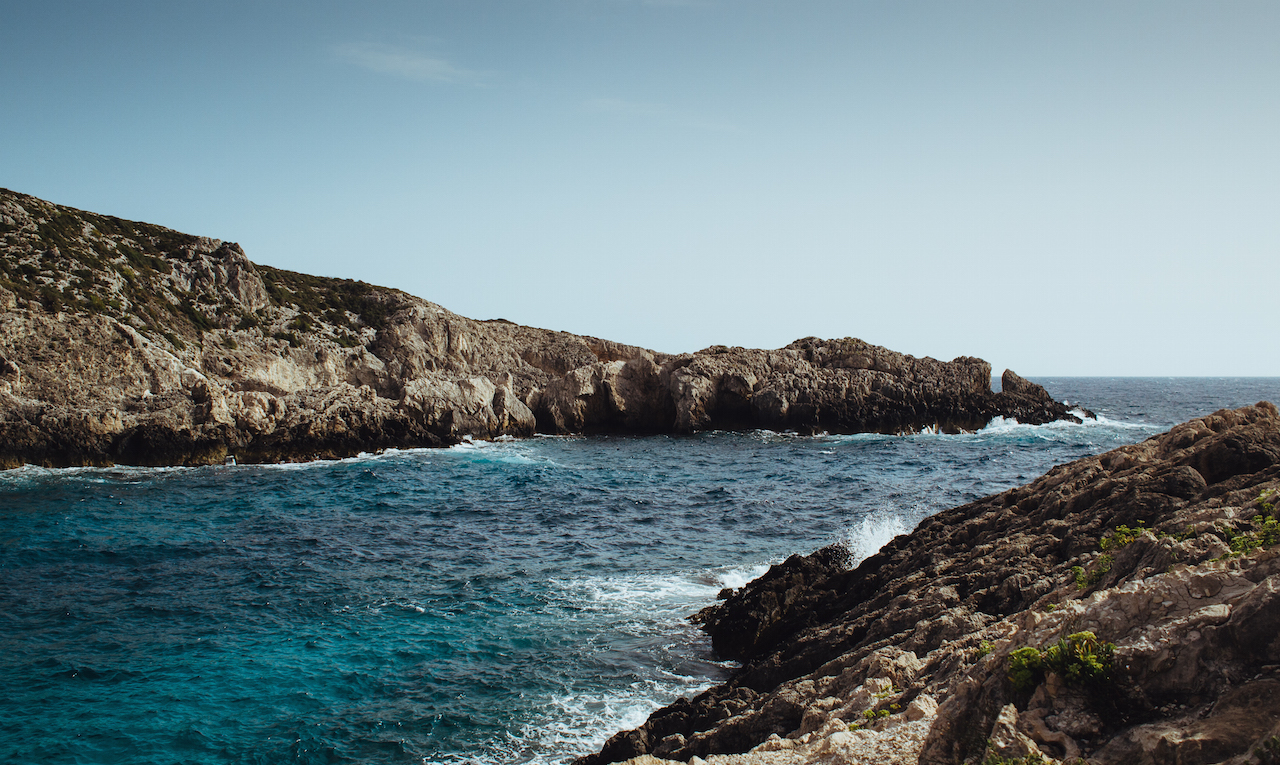 via Unsplash.com
Many of us are currently planning our Spring and Summer vacations. The Pacific Coast is a top tourist destination for countless reasons. The scenery is breathtaking, the food is amazing and the arts and entertainment is world-class – but that's not all the Pacific Coast offers experience-hungry travelers.
The most popular destination to visit along the Pacific Coast is California. California is home to legendary beaches that are some of America's best beaches. The state also boasts many of the world's most iconic landmarks and prides itself on its arts and entertainment culture, holding some of the world's most popular music festivals and art experiences.
Here are 7 reasons why exploring the Pacific Coast is the perfect Spring or Summer vacation:
1. The Arts and History
California is a great place to visit to expand your horizons. There's always an opportunity to see something truly unique - something that is unlike anything you've ever experienced before.
Visiting Alcatraz Island, for example, is a must if you're in San Francisco. It's home to the world's most notorious prison. The abandoned Alcatraz prison was where Al "Scarface" Capone once served time, among many other notorious inmates. Alcatraz prison is also where The Dark and Wounded art exhibit took place this year. The Dark and Wounded is a must-see. Viewing dark art triggers you to self-reflect and truly engage, making your experience intimate and unique. The artist, James Picard, also often chooses historic venues and this art experience is only one example of many world-class art experiences to see in California.
2. The Beach Culture
California is home to some of America's best beaches. The state's legendary beaches include Venice Beach, Newport Beach, Laguna Beach, Malibu Beach, Huntington Beach and many others. You'll need a car: you're going to want to see all these beaches. The beach culture thrives in part because of the youthful surf culture in California. The cities of California keep their beaches in pristine condition, and beach life is one of the best experiences the state offers.
If you'd like to witness California's world-class beach culture at its finest, a visit to Venice Beach is a must. Venice Beach is where you'll see the infamous Venice boardwalk lined with colorful shops and restaurants. The beach is filled young, tanned locals playing beach volleyball while cyclists and skateboarders whiz past you along the boardwalk. Aspiring artists will play music for you as you take in all the sights and sounds. All in all, it's nothing but good vibes at Venice Beach.
3. The Wine
California is home to some of North America's best vineyards and wineries. A wine tour is a must if you're in California. If you're in San Francisco, top wine-growing destinations include Napa Valley, Sonoma Valley, and many others. In the Los Angeles area great wineries include the San Antonio Winery and The Malibu Estate, Rosenthal.
4. The Food
The food in California is incredible. It's an ingredient-rich state, and the food is very multi-cultural. Many of the world's most renowned top chefs have restaurants in California – but you'll definitely need to call ahead to make a reservation.
California is a foodie's paradise and it's a great place to visit if you'd like to experience the ideal dining experience: amazing food paired with a beautiful view of the water.
5. It's Perfect for a Scenic Road Trip
The Pacific Coast makes for the ultimate scenic road trip. Stop in all of California's major cities for the ideal experience: San Francisco for Alcatraz and Nappa Valley winerie, Los Angeles for Venice Beach and Laguna Beach, and Santa Cruz for the natural bridges and amazing outdoor theater.
If you're up for a real road trip along the Pacific Coast, you can extend your trip beyond solely California. Vancouver, British Columbia is a beautiful Canadian city to start with. It's then only a short drive to Seattle, Washington to Portland, Oregon to San Francisco, California to Los Angeles, California. Each city has something wonderful to offer and it promises to be an unforgettable road trip – as long as you don't mind spending several hours on the road in between the major cities. Set up an awesome road trip playlist and you should be just fine.
6. The Entertainment Culture
Whether you're enjoying street performers at Santa Monica's infamous Third Street Promenade, witnessing some great theater or going to see your favorite artist perform at a music festival, there's always prime entertainment in California.
The state also boasts some of the world's best theme parks, such as Disneyland and Six Flags, as well as prime amusement parks such as Universal Studios. Visitors to the sunny state can even get free tickets to be guests on their favorite talk shows. The endless entertainment options prove why the state is so famous for its world-class entertainment culture.
When it comes to nightlife, you won't be disappointed in California. California doesn't slack off in this department. Its huge population of millenials helps the nightlife thrive, so that bars and clubs are always busy. From barefoot bars on the beach and glamorous nightclubs to rooftop hotel pool parties and huge yacht parties, the options are endless.
7. The Nature
The nature of California will take your breath away. The state is home to beautiful natural wonders such as natural bridges, hidden coves, pristine lakes, waterfalls, gorgeous hiking and even black sand beaches.
Depending on which of the state's cities you're visiting, research the national parks in the area and be sure to see some mind-blowing nature while you're in Cali. We recommend seeing Yosemite National Park, best known for its stunning waterfalls.