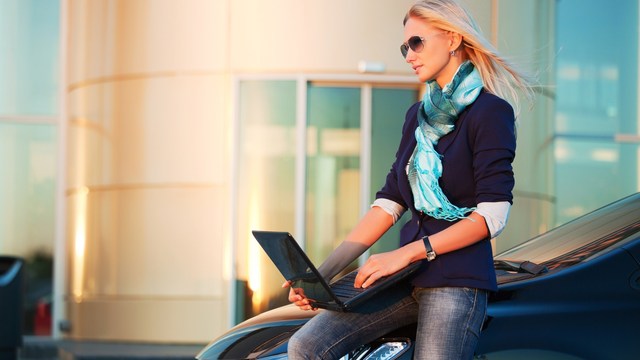 Andrey Malinkin/PhotoSpin
Traveling anywhere can be a fun adventure, but it can also be a hassle. Both air and car trips present their own set of issues, and of course they present opportunities as well.
From finding a way to get there without paying an arm and a leg to knowing what to pack to getting up-to-date information on local hot spots, the key to making travel easier is to plan, plan, plan!
Luckily, this is the age of the Internet so planning is a lot easier than in the past. One just has to know where to look.
To help make travel easier for anyone, here are five websites that should be checked (and rechecked) prior to taking any trip. For frequent travelers, look to download these sites as apps to a mobile device for ease of use.
1) Weather.com
It's obvious right? But sometimes the most obvious sites are the ones that are overlooked.
You know that summer weather in your departure city, may differ widely from summer weather at your destination. But that does not mean the weather you're heading into will be what you expected upon arrival. Often forecasters can see that a freak monsoon is coming to the Arizona desert, or that typically mild Atlanta will be experiencing an ice storm.
Search Weather.com by zip code, destination city, or even landmark (like Walt Disney World) for a forecast up to 10 days in advance.
2) Gasbuddy.com
Gas prices are one of the things almost all Americans love to complain about. And they are never complaining that the prices are too low. So for those driving anywhere, Gasbuddy.com is essential.
This website provides gasoline prices of the gas stations around them. One at the next exit could be 20 cents per gallon cheaper! Saving money always makes travel easier.
3) Yapta.com
Ever buy an airline ticket only to hear later that someone got the exact same ticket for less money? That stinks! And the people at Yapta.com think so too.
Yapta (which stands for Your Amazing Personal Travel Assistance) tracks specific airline ticket costs and alerts the buyer when prices go down, both before and after the ticket has been bought, for free.
If the fare goes down, most airlines will refund the difference or at least issue a travel voucher and Yapta.com gives each customer detailed information as how to claim that refund. (They'll even do it for the customer for $15.) Now one can click "buy" without worrying if they have gotten the best deal or not!
4) Seatguru.com
To pay for better seating or not to pay? That is the 21st century question. A good airline seat can make all the difference when dealing with the hassles of traveling and the people at Seatguru.com understand this.
Use their site before picking out seats on a plane for real traveler advice on where to sit, and why, on nearly every airline. Their tag line is "Your journey matters" and that statement is never more true than on an airplane today.
5) Yelp.com
It doesn't matter how one gets to a new place, everyone wants to know where to eat, sleep, socialize and sightsee. But many times guide books can be outdated and it can be hard to know if a place is good or not just by visiting their website. This is where Yelp.com comes in.
Yelp.com offers a place where real people give reviews, with a special emphasis on local tips, to help a tourist determine which places are not to be missed and which ones will make the visitor miserable. Search by category or vicinity to find everything from banks to restaurants to gas stations.
Sources:
Hitchedmag.com . Web. 24 July 2013. "Websites to make travel planning easier."
http://www.hitchedmag.com/article.php?id=592
Vagabondish.com . Web. Published August 2011. "10 websites that make travel much much easier."
http://www.vagabondish.com/10-websites-that-make-travel-much-much-easier
Reviewed July 26, 2013
by Michele Blacksberg RN
Edited by Jody Smith