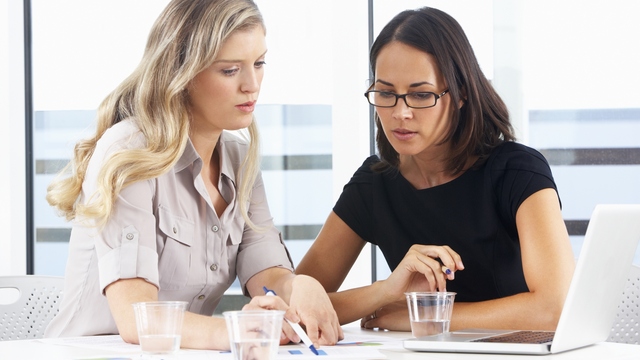 MonkeyBusiness Images/PhotoSpin
Do you find that many of those terms your health insurance company throws around are confusing? If you do, you are not alone.
A 2013 Health Reform Monitoring Survey found that "almost two-thirds (60.1 percent) of those most likely to use the Marketplaces to purchase coverage say they are not too confident or not at all confident in their understanding of at least one concept related to health insurance."1
Let's go over the five terms these folks were unclear on.
1) Premium
This is the amount of money you pay each month to have health insurance. It should stay the same for an entire year, as it is illegal for an insurance company to raise the rate mid-contract.
"The average employer has workers pay 28 percent of their premium out of their paychecks. The company then covers the rest of the bill, paying the insurance company directly."2
2) Deductible
A deductible is the amount you pay out of your pocket for health care services before your health insurance kicks in to pay any part of the fees. That means you pay 100 percent of the cost of your health services until you reach that dollar amount, e.g. $2,000 deductible a year.
Afterwards, your health insurance will pay a certain percent of the costs that was decided when the contract was signed.
3) Co-payments
A co-pay is a predetermined amount of money you will need to pay in order to see a doctor or to buy a prescription, even if your insurance pays the rest of the bill.
For example, you may have a $30 co-pay every time you see your doctor. At the same time, you could have a $250 co-pay to go to the emergency room or a $10 co-pay for prescriptions. The co-pays are paid for each health care service you seek.
4) Co-insurance
Co-insurance is the part you are expected to pay after you have met your deductible. If your deductible is $2,000 a year, then once you have paid the $2,000 out of your pocket, you and your insurance company will share your health care visit costs.
For example, let's say your doctor charges you $100 for a skin biopsy. If you have already met your deductible for the year then you will only be responsible for part of the fee. Your health insurance will pay the rest.
If your insurance plan pays 70 percent after you meet your deductible, that means your co-insurance will be 30 percent. You will have to pay $30 of the $100 charge.
Note, there are times when you will have to pay both a co-pay and co-insurance, depending on how your policy was set up. Plus, many policies have different rules for in-network doctors versus going to out-of-network doctors. It is usually cheaper to see an in-network doctor, even if your plan allows you to go to out of network ones.
5) Out-Of-Pocket Maximum
Out-of-pocket maximum is the maximum amount of money you are expected to pay for medical services in a calendar year. The policy should state whether that out-of-pocket maximum includes or does not include your deductible.
The maximum amount of money designated for health care services also may vary for in-network or out-of-network services. And, there may be health care costs that are not covered at all and not applied to your deductible.
Insurance companies will send you an Explanation of Benefits, also called an EOB, after charges have been submitted to them and they have processed the claims from your health provider.
There you will see the breakdown of what charges they have determined to be "reasonable and customary." You'll also see what charges they allowed to be applied to your deductible, your co-insurance part of the bill, and whether those charges are applied to your in-network or out-of-network benefits .
Don't be afraid to call them up if you think they have made a mistake. Explain why you think they made an error and ask them to re-process it.
Sources:
1) Public Understanding of Basic Health Insurance Concepts on the Eve of Health Reform. Health Reform Monitoring Survey. Retrieved Jan. 18, 2015.
http://hrms.urban.org/briefs/hrms_literacy.html
2) The most confusing words in your health insurance forms, explained. Vox.com. Retrieved Jan. 18, 2015.
http://www.vox.com/2014/11/14/7216327/coinsurance-deductibles-insurance-...
3) How do deductibles, coinsurance and copays work? Blue Cross Blue Shield Blue Care Network of Michigan. Retrieved Jan. 18, 2015.
http://www.bcbsm.com/index/health-insurance-help/faqs/topics/how-health-...
4) Difference between Coinsurance, Deductible, Out-Of-Pocket Limit, Copayment and Premium. SafePol.com. Retrieved Jan. 18, 2015.
http://www.safepol.com/health-insurance/101/difference-between-coinsuran...
Michele is an R.N. freelance writer with a special interest in woman's healthcare and quality of care issues.
Edited by Jody Smith