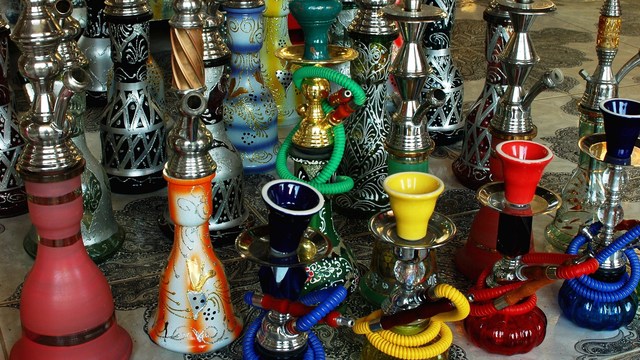 Yang Jun/PhotoSpin
The U.S. Food and Drug Administration is proposing a new rule that would extend the federal agency's authority to regulate electronic cigarettes (e-cigarettes), cigars, pipe tobacco, nicotine gels, waterpipes (hookahs), tobacco, and dissolvable tobacco products that include strips, orbs, sticks, and lozenges.
Health and Human Services Secretary Kathleen Sebelius made the announcement April 24, 2014, saying, "This proposed rule is the latest step in our efforts to make the next generation tobacco-free," and would give the FDA additional tools to "protect the public health in today's rapidly evolving tobacco marketplace, including the ability to review new tobacco products and their health-related claims."
The proposed rule will be open for public comment for 75 days before a final decision is made.
If implemented under the Family Smoking Prevention and Tobacco Control Act signed into law by President Barack Obama in 2009, the new rule would require currently unregulated products to meet the same stringent rules already applied to cigarettes, cigarette tobacco, roll-your-own tobacco, and smokeless tobacco.
The new rule would give the FDA authority to require unregulated products that meet the statutory definition of a tobacco product to:
• Register with the FDA and report product and ingredient listings
• Only market new tobacco products after FDA review
• Only make direct and implied claims of reduced risk if the FDA confirms that scientific evidence supports the claim and that marketing the product will benefit public health as a whole
• Not distribute free samples
Additionally, currently unregulated tobacco products would be subjected to minimum age and identification restrictions to prevent sales to underage youth. The products would be required to include health warnings on its packaging. The products would be prohibited from vending machine sale anywhere underage youth would have access.
Since e-cigarettes are unregulated, teens can currently purchase e-cigarettes over the counter at malls, gas stations and discount stores.
At least one study, conducted by the Center for Tobacco Research and Education at the University of California, San Francisco found among 39,882 adolescents who completed the National Youth Tobacco Survey in 2011 and 2012 that the number of middle and high school students who had tried e-cigarettes at least once had risen from 3.1 percent in 2011 to 6.5 percent in 2012.
During the public comment period, the FDA is investigating several public health questions in an effort to develop "an appropriate level of regulatory oversight for these products."
Among the burning questions are what public risks exist for nicotine products such as e-cigarettes, commonly called vaping, that do not involve the burning of tobacco and inhalation of its smoke, and whether or not cigars would be covered by the proposed rule.
The FDA proposes different compliance dates for various provisions so that all regulated entities, including small businesses, will have adequate time to comply with the requirements of the proposed rule.
Products that are marketed for therapeutic purposes will continue to be regulated as medical products under the FDA's existing drug and device authorities in the Food, Drug and Cosmetic Act, according to the statement.
Mitch Zeller, director of the FDA's Center for Tobacco Products, said that tobacco-related disease remains one of the agency's most critical public health challenges.
Lynette Summerill is an award-winning writer and watersports junkie who lives in San Diego with her husband and two beach loving dogs. In addition to writing about cancer-related issues for EmpowHER, her work has been seen in publications internationally.
Sources:
FDA Voice Blog. Proposed Rule Would Expand FDA's Tobacco Control Authority. Margaret A. Hamburg, MD. 24 April 2014.
http://blogs.fda.gov/fdavoice/index.php/2014/04/proposed-rule-would-expand-fdas-tobacco-control-authority
FDA: Extending Authorities to Additional Tobacco Products.
http://www.fda.gov/TobaccoProducts/Labeling/ucm388395.htm
FDA proposes to extend its tobacco authority to additional tobacco products, including e-cigarettes. New Release, 24 April 2013
http://www.fda.gov/NewsEvents/Newsroom/PressAnnouncements/ucm394667.htm
E-cigarette Use Among Teens Doubles in One Year. Doug Hanson. 8 Mar 2014. Yahoo Health.
http://health.yahoo.net/articles/smoking/e-cigarette-use-among-teens-doubled-one-year
Reviewed April 24, 2014
by Michele Blacksberg RN
Edited by Jody Smith