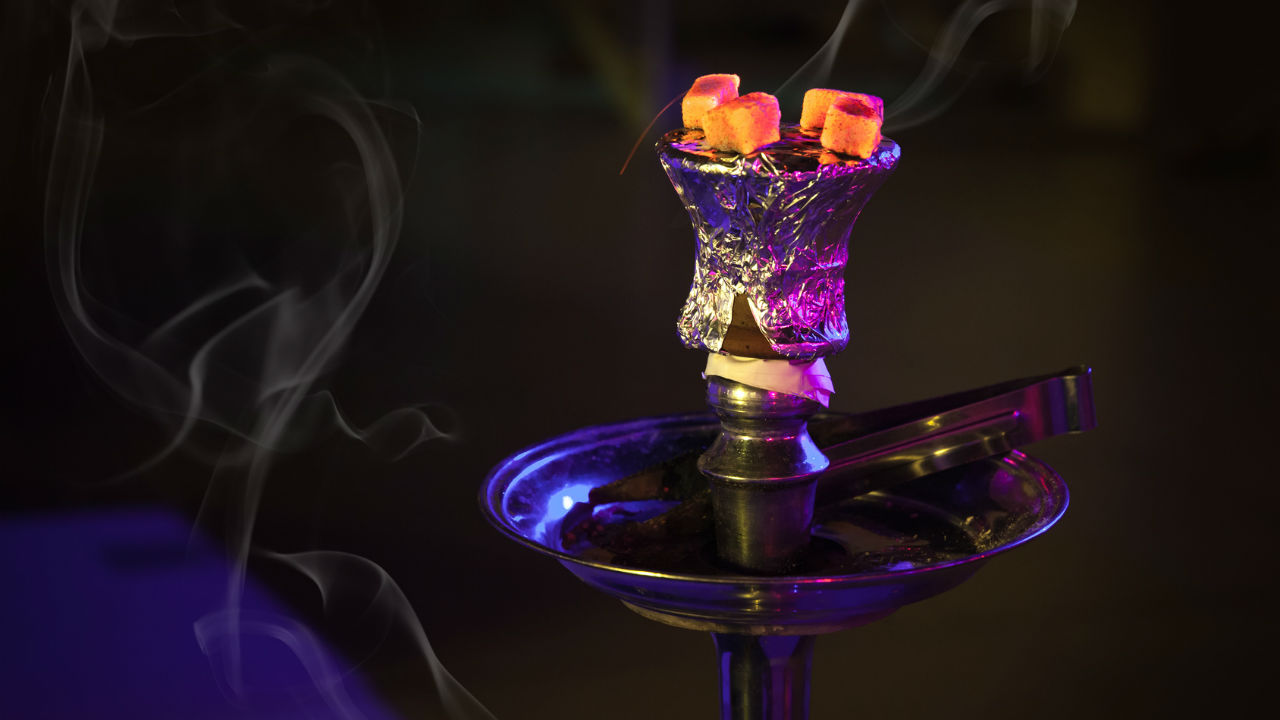 eugenesergeev/fotolia
After hearing several people telling me that hookah is "ten times worse than smoking cigarettes," I decided to do some research and find some past articles and studies on hookah and its health risks as compared to smoking cigarettes.
I personally smoke hookah a couple times a month but try to limit this habit, as it is still flavored tobacco and not the best hobby. However, it does taste decent and is fun to do with friends, as well as relaxing.
If you're wondering, "what is hookah," let me explain. It also goes by the names shisha, hubble-bubble, narghile and argileh. Hookah is a type of water pipe that can be smoked with flavored and sweetened tobaccos. There is a wide range of flavors to choose from, with everything from mint to fruity flavors. The tubes you smoke from are connected to center chambers housing water and tobacco.
So, is hookah bad? I found an old HealthDay article from Jan. 3, 2008 about hookah and cigarette smoking. According to the article, hookah has the same amount of carbon monoxide as a pack of cigarettes. However, it only looks at this toxic gas and not other health risks associated with hookah or cigarettes. So cigarettes could still be worse in other areas, like causing lung cancer.
In an older study by the World Health Organization in 2005, it was said that hookah is dangerous because smokers tend to be exposed longer to more smoke, as opposed to cigarette smokers.
"The waterpipe smoker may therefore inhale as much smoke during one session as a cigarette smoker would inhale consuming 100 or more cigarettes," the study said.
This is assuming that cigarette smokers only smoke from five to seven minutes long and hookah smokers only smoke from 20 to 80 minutes. Of course, longer smoking times mean more smoke is inhaled, which contains nicotine. This can cause addiction.
Basically, if hookah smokers limit their sessions and take from 8 to 12 puffs (like average cigarette smokers) instead of 50 to 200 puffs (like average hookah smokers), as well as limiting the amount of smoke inhaled, then there won't be as much of an issue.
It was also noted in another study found on the WHO Web site that physician-diagnosed chronic respiratory disease was found at a much higher rate in mixed (cigarette and hookah) smokers and waterpipe (hookah) smokers. Mixed smokers also showed more symptoms of chronic bronchitis (41.9%) than cigarette smokers (37%). Participants were only Lebanese people. However, it was noted that the difference between waterpipe and cigarette smokers was not "statistically significant."
Yet it was also stated that "for dose–effect relationships, a higher frequency of waterpipe smoking and cumulative exposure were statistically significantly associated with higher risk of having chronic
bronchitis and physician-diagnosed chronic respiratory disease."
So, in conclusion, hookah is not "10 times worse than smoking cigarettes," but it is easier to smoke for longer periods of time, which can definitely cause health risks. Also, according to one study, smoking cigarettes and hookah is probably not beneficial and hookah may increase your risk for chronic bronchitis and physician-diagnosed chronic respiratory disease.
Sources:
http://health.usnews.com/usnews/health/healthday/080103/hookah-smoking-as-tough-on-lungs-as-cigarettes.htm
http://www.who.int/tobacco/global_interaction/tobreg/Waterpipe%20recommendation_Final.pdf
http://www.emro.who.int/emhj/1502/15_2_2009_0432_0442.pdf
Tags: