Courtesy of Peter Hurley
Sarah Hoye is the biracial daughter of a white, 19-year-old mother and a South African student. That's all she knows — and all she wants to know — about her birth parents.
This is the story of a mixed race baby girl adopted by white parents in 1978 in the white-as-white-gets state of Wisconsin where, in 1980, the population was less than 4 percent black. (3) And she grew up in Milwaukee, Wisconsin, a city made up of a patchwork of ethnic neighborhoods: black, white, German, Irish, Catholic and Protestant.
But if you're hoping for a story of interracial adoption fraught with racial tension and identity crisis, Sarah's story doesn't offer that.
Sarah Hoye is one of four adopted children. "Ten fingers, ten toes," were the requirements. "My parents just wanted a family and they wanted healthy children," said Sarah.

The Hoye family, Photo courtesy of Sarah Hoye
Her oldest brother was born in Vietnam and was part of Operation Babylift, a U.S. government program created in 1975 to evacuate orphans out of war-torn Vietnam. Operation Babylift facilitated the adoption of 3,300 Vietnamese children by western families.
Sarah's next brother is Italian and Jamaican, she herself is Italian and South African, and her little sister is mixed-race Nigerian.
"Our situation was very unique in that we had two white parents, a big, white, extended Catholic family and then here we are. We always knew we were adopted. It was always part of who we were, part of our story."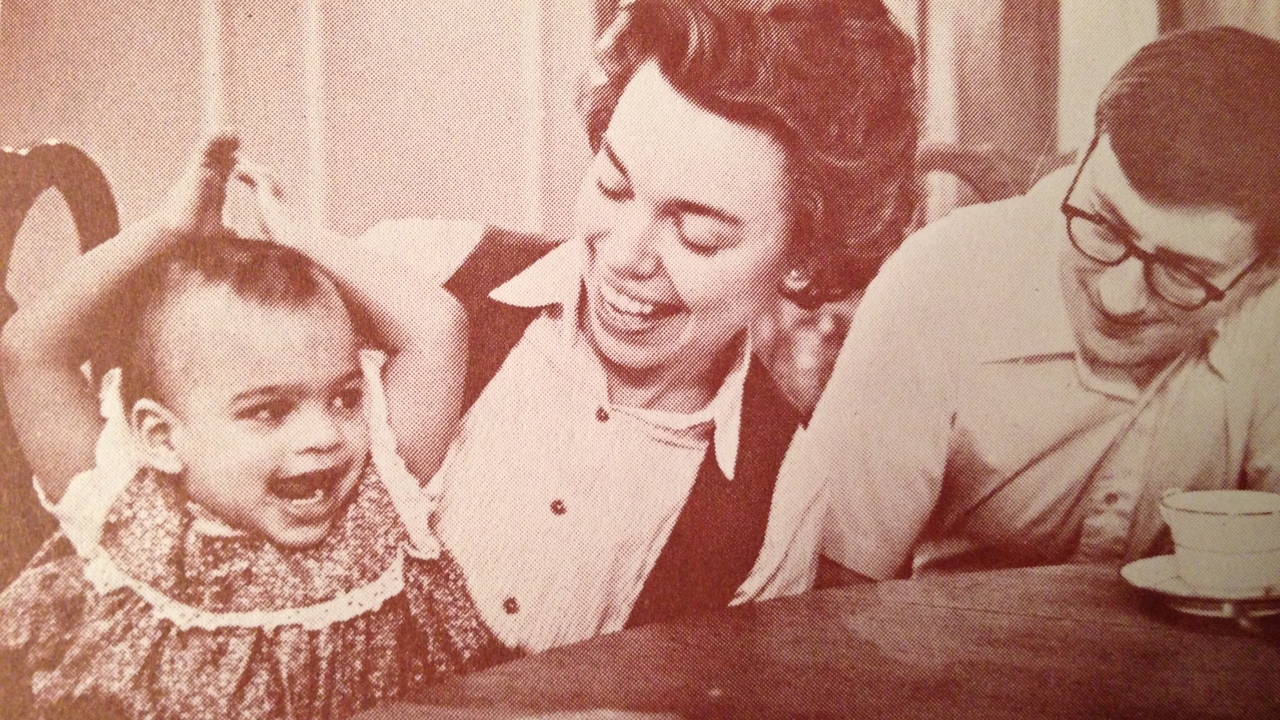 Celebrating Hoye-style, Photo courtesy of Sarah Hoye
The backdrop of the Hoye's adoption journey was 1970s Milwaukee. Known as "Brewtown" for its beer production, it was working class and heavily segregated.
The four adopted Hoye kids were being raised by white college grads in a mixed neighborhood — black, white and Jewish. But in the 1980s, the neighborhood was changing. They had been robbed, Sarah's brothers had gotten jumped on the way to school and other families were leaving their neighborhood Catholic church.
In the era of "white flight," the multiracial Hoye family packed up and moved to "a foreign place that had no alleys," as Hoye described it. "We literally moved 15 minutes from our old house, but as a child, that could have been around the country."
Racism 101
Sarah has a distinct memory of playing in the front yard of the new house under a tree. A neighbor approached and starting asking questions. Sarah recalled her mindset — "Being my mother's daughter, you respect elders, you answer their questions, you give them the information they need."
The woman asked where Sarah's mother was.
"Inside," Sarah answered.
"Well," the neighbor felt compelled to clarify, "you know that's not your real mother."
Sarah's reaction? An unverbalized, "That's my mom. This lady's crazy."

Growing up Hoye, Photo courtesy of Sarah Hoye
Her 7-year-old self understood the implicit racism. "We knew we were different, but not in a bad way. We just had to answer questions."
In fact, it was the move across town that compelled Sarah Hoye's father to sit the kids down for instruction in the rules of racism. In African-American families, it's called "The Talk," when parents instruct their children, especially young males, in how to act around police, what to say and what to do.
"My father sat me and the boys down and he had to have a very frank conversation." He told his children they would hear other kids use racial slurs against them and their siblings.
"Do not," he instructed, "get in a fight. Go to an adult and tell them, and then tell me."
Sarah was in first grade. She explained how she understood "The Talk" at such a young age. "Race is a factor. This is what I look like. This is what I have to deal with."
It was the first time Sarah recalls her father explaining that someone was going to call her the "N" word. "It was a very serious, tense talk. It maybe lasted only ten minutes, but we understood this was important for us to know."
And the kids understood, if anybody does anything or says anything, "Go tell Dad."

Hoye siblings, Photo courtesy of Sarah Hoye
There was a high school coach who made a comment about "the type of people who play street basketball." Other kids made off-color jokes. There was the police officer who followed Sarah through her own neighborhood when she was driving her grandfather's Cadillac.
The Hoyes had an open-door policy on race discussions. Sarah asked about apartheid, about what it meant to be South African, the beauty of the Masai tribe. They weren't a rich family, but Sarah's parents were avid readers, and questions often led to the library.
"I always knew and understood if I had questions about anything, I could ask my mom. Except sex, drugs and rock and roll," she joked, "because we were Catholic."
The Hoye kids went to free cultural festivals, parades and Vietnamese dinners held at churches. "I never felt white-washed. If you could see it or dream it, and if it was free, my parents said, 'Yes!'"
The Importance of Birth Records
Sarah's adoption file has gone missing, but she has no interest in meeting her birth parents.
"I don't have that void."
She wonders who she looks like, why she gesticulates so much (could it be the Italian blood?) but not enough to seek out her biological mother.
The state of Wisconsin has a closed adoption policy. At 18, an adoptee can access her file, and can ask for identifiers for biological family, but the the power is with the birth parents. They can always refuse.
Not knowing her family medical history doesn't keep Sarah up at night, but one thing she does wish for is a mandate that forces birth parents to share medical history on adoption forms.
Fit and active, Sarah is aware of the heart disease risk for African American women.
"But I don't worry about that stuff. I don't even know my blood type," Sarah laughed. "It is what it is."
Living A True Duality
So how did Sarah's story turn out?
To quote her bio, Sarah Hoye is a National Correspondent for "America Tonight," Al Jazeera's current affairs program.
She has covered the protests and aftermath in Ferguson, Missouri, following the death of Michael Brown, the choke-hold death of Eric Garner in Staten Island, New York City, privatized probation in Birmingham, Alabama, and gun violence in Chicago, Illinois.
Watch Sarah talk with Spike Lee about gun violence in Chicago here.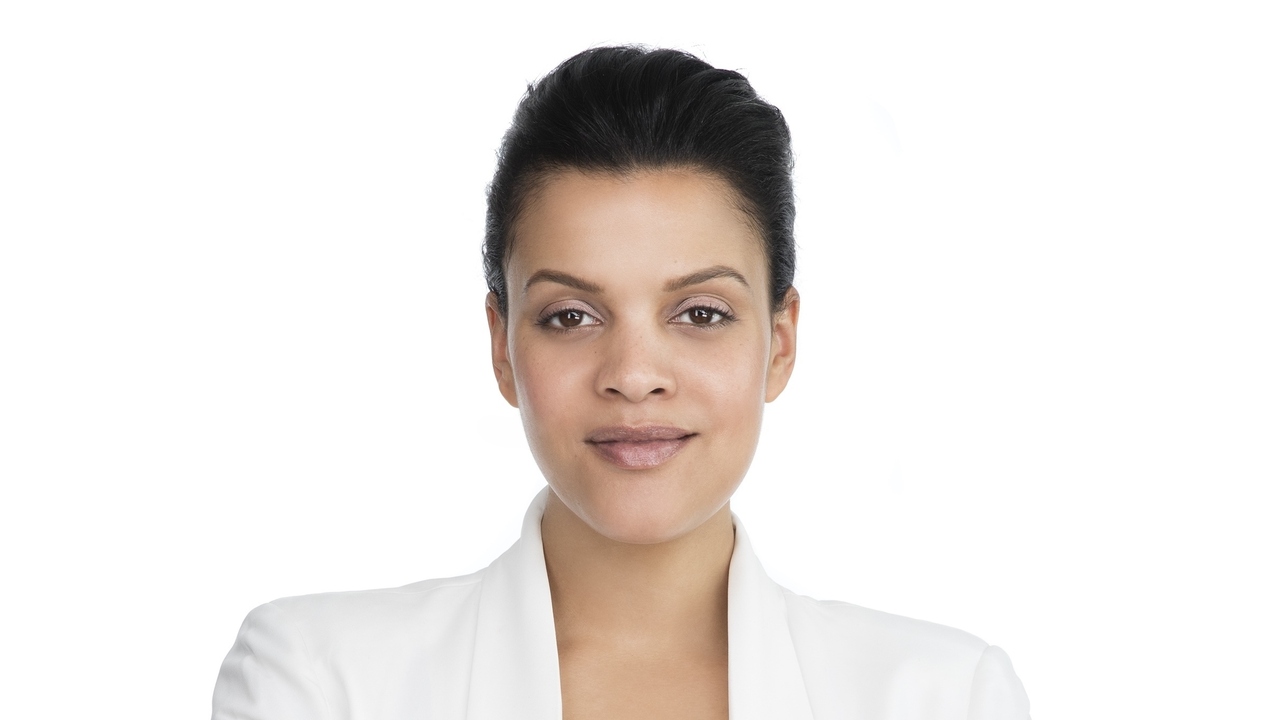 Sarah Hoye, Photo courtesy of Peter Hurley
I asked Sarah how she navigates the divide between Black Lives Matter and the victim-blaming and denial of racism often wielded by white people. Even in the newsroom pitching pieces, supervisors will tell her, "I don't want to do another Mike Brown story."
"If we don't keep doing these stories, who will?" she asks.
Sarah has been accused of sugarcoating the narrative, ignoring the imperfections in behavior or character of the victims of police violence.
"I have to stop it right there," she said. "I went from Ferguson, to Baltimore to Staten Island to Stonewall Mississippi. It's one case after another, and it's symptomatic of another, larger problem."
Sarah grew up in a white, working class family, but knows what it is to get followed at the mall, ignored at restaurants and stopped by police for no reason.
And she knows what it is to be "not black enough." A black student threw a hamburger at her in college and called her uppity. (She was just busy, carrying 18-credit hours and working her way through.)
"I live a true duality. I know how to navigate this. I grew up in a storytelling family. It taught us people are people. You respect them and you are kind to them. It's how I get stories pitched."
Empowered by a childhood soundtrack of frank discussions and the celebration of difference, today Sarah Hoye sheds light on injustice, gives voice to the disenfranchised and oppressed. And she does it ever so kindly, like her mother taught her, respectfully challenging the views of those not quite as enlightened as her parents.
Prior to joining Al Jazeera America, Hoye was an All-Platform Journalist for CNN based in Philadelphia, Pennsylvania, covering regional and breaking news, including the priest abuse trial and Penn State scandal.
Her awards include the Peabody, Knight Digital Media Fellowship and the Women's Media Center's Emerging Journalist Award. Hoye, who has a Master of Journalism degree from the University of Maryland, has worked for The Tampa Tribune/WFLA News Channel 8, The Lexington Herald-Leader and The Milwaukee Journal Sentinel.
Follow her on Twitter<![CDATA[]]> <![CDATA[]]>@Sarah_Hoye and on Vimeo.
Reviewed May 3, 2016
by Michele Blacksberg RN
Edited by Jody Smith