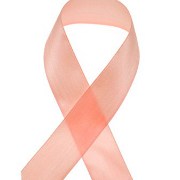 Photo: Getty Images
After two days of sometimes emotional testimony, the U.S. Food and Drug Administration's six-member Advisory Committee has unanimously determined Avastin—the best-selling cancer drug in the world—is neither safe nor effective in treating metastic breast cancer and it should be withdrawn.
The decision brought cries of protest from women in the galley-- primarily breast cancer survivors and their supporters who say the drug saved their life.
The FDA granted cancer drug maker Roche and its research partner, Genentech, a public hearing this week to appeal its earlier decision to withdraw the accelerated approval from Avastin's label for women with incurable HER2 negative metastatic breast cancer. The meeting was unprecedented since the FDA has already ruled the drug neither extends nor improves life for breast cancer patients.
The FDA's decision will not pull the drug off the market, but rather limits its use for colon, kidney, brain and lung cancers. The ruling will allow doctors to continue to prescribe Avastin "off label" or for an unapproved use, but insurers are unlikely to pay for it. The drug costs on average $8,000 per month.
Proponents of Avastin, the brand name for the drug bevacizumab, urged the FDA in emotional testimony this week not to remove the breast cancer indication from the label citing cost and their ability to pay for the drug as major factors in their continued care.
Priscilla Howard, a triple negative metastatic breast cancer patient who has been using the drug for 32 months along with Alerta, says the Avastin has worked for her. She testified although she is not cancer free, the disease has not progressed. In fact, she said, there is no evidence of the original tumor under her arm and there has been reduction in her lung tumors.
"My oncologist chose these drugs knowing that others, including the carbopatent, showed greater toxicity and would not be as effective or appropriate for my triple negative cancer," she said.
In 2008, FDA granted accelerated approval to Avastin as initial treatment for HER2 negative metastatic breast cancer. The approval was based on preliminary findings from the E-2100 clinical trial that showed increased progression-free survival among women who added bevacizumab to paclitaxel chemotherapy. However, subsequent studies of AVADO and RIBBON-1 failed to confirm an overall survival benefit, and study participants did not live as long without progression of disease as they had in E-2100.
In light of these studies, FDA made its initial recommendation in December, 2010 to remove the breast cancer indication. It determined from the data the drug does not prolong overall survival in breast cancer patients or provide a sufficient benefit in slowing disease progression to outweigh the significant risk to patients.
None of the studies demonstrated that patients receiving bevacizumab lived longer and patients receiving bevacizumab experienced "significant increase in serious irreversible and life threatening toxicities and side effects that have not been overstated" the panel ruled.\
These risks include severe high blood pressure; bleeding and hemorrhage; the development of perforations (or ''holes'') in the body, including in the nose, stomach, and intestines; and heart attack or heart failure.
Members of the FDA Advisory Committee said there is no evidence to support Avastin, when given in conjunction with paclitaxel, is any more effective in slowing the progression of breast cancer than if the chemotherapy drug is administered alone.
"Doctors who led their patients believe that Avastin saved their lives did a disservice to those women since the evidence does not support that conclusion," said one Advisory Committee member.
Some cancer experts, including the National Comprehensive Cancer Network, said the drug should remain available for patients who are already responding well. They say Avastin benefits a subset of patients, known as super-responders" though it's not yet clear how to identify them before the drug is administered.
Freedom of Access to Medicines (FAMEDs), an pro-Avastin consumer group organized peaceful protests outside the hearing. FAMED's founder Terrence Kalley, said he was outraged by the decision.
"Denying Avastin to these woman is akin to denying someone food and water. It is inhumane and uncivilized. It's completely un-American. A woman's right to choose with her physician the best medical options for her went out the window," Kalley said. "The most fundamental of rights, the right to one's own life, was dismissed with contempt by the FDA. What happened to inalienable rights to life, liberty and the pursuit of happiness? "
Lynette Summerill is an award-winning writer who lives in Scottsdale, Arizona. In addition to writing about cancer-related issues for EmpowHER, her work has been seen in newspapers and magazines around the world.
Sources: PubMed Health website. http://www.ncbi.nlm.nih.gov/pubmedhealth/PMH0000352/
FDA Hearing on Proposal to Withdraw Approval for the Breast Cancer Indication for Bevacizumab (Avastin). June 28-29, 2011.
Viewed via live online, transcript not available at this date.
Reviewed July 1, 2011
by Michele Blacksberg R.N.
Edited by Alison Stanton