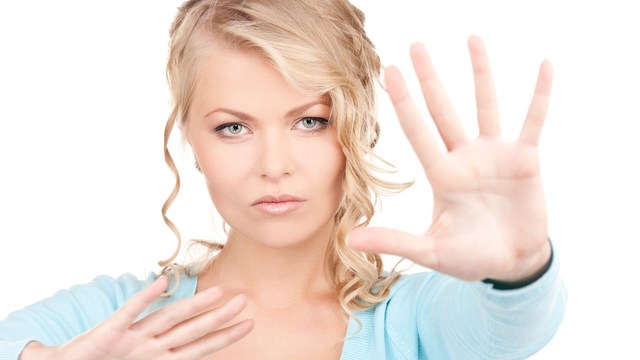 Lev Dolgachov/PhotoSpin
If you use pre-moistened wipes and have an itchy or painful rash, trying to stay clean may be the source of your skin problem. Contact dermatitis is an allergic reaction to something that touches your skin. Affected skin may be itchy and red or may have raised bumps or blisters.
Dermatologists have noted a significant increase in the number of people experiencing contact dermatitis over the last two to three years. Dr. Matthew Zirwas, director of the contact dermatitis center at Ohio State's Wexner Medical Center says a chemical preservative known as MI (methylisothiazolinone) may be the cause.
"Concentrations of the preservative have increased dramatically in some products in the last few years, as manufacturers stopped using other preservatives like paraben and formaldehyde," Zirwas said.
MI is found in many water-based products including pre-moistened personal hygiene wipes and baby wipes as well as hair products, sunscreen, cosmetics, liquid soaps, laundry products and cleaners. Allergic reactions to MI frequently appear on the face, hands, buttocks and genitals depending on the type of product used.
Experts in Europe determined that MI is second only to nickel in causing contact reactions.
In response to the growing number of reported allergic reactions connected to products containing MI, the European cosmetics trade association Cosmetics Europe instructed all of its member companies to stop using MI in products that are intended to be left on the skin, such as baby wipes and lotions.
Despite the prevalence of allergic reactions, MI is considered to be safe and non-toxic. It is added as a preservative to prevent bacteria and yeast from growing.
If you experience unexplained skin irritation, check the ingredients of your products for MI or methylisothiazolinone. According to Dr. Zirwas, if MI is causing irritation it is necessary to stop using the product for a full month to allow the effects to dissipate.
Talk to your health care provider for more information about contact dermatitis and how it can be treated.
Sources:
Science Daily. Got an itch? Allergy to moistened wipes rising, says dermatologist. Web. March 19, 2014.
http://www.sciencedaily.com/releases/2014/03/140303083204.htm
The Telegraph. The epidemic in the bathroom: manufacturers told to remove chemical linked to skin allergies. Claire Duffin. Web. March 19, 2014.
http://www.telegraph.co.uk/health/10517988/The-epidemic-in-the-bathroom-...
Reviewed March 19, 2014
by Michele Blacksberg RN
Edited by Jody Smith