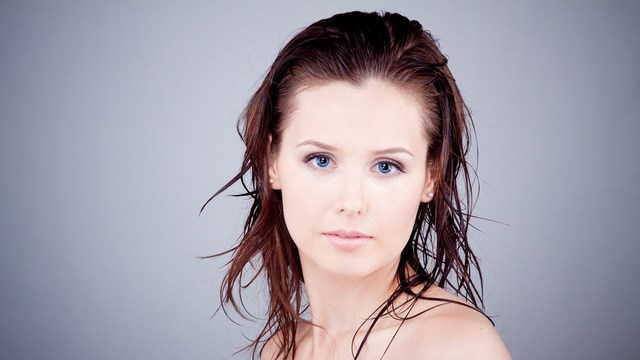 Makarov Alexander/PhotoSpin
Co-Authored by Janis Johnson RN
Have a seat. Think about your scalp. Can you say it's not the least bit itchy?
For most of us, a small amount of scalp itch is a normal daily experience. However, if you're experiencing longer lasting itch, you may have developed an allergy to the ingredients found in your hair care products.
What can be really frustrating about this is that you may have used the same products for years. But over time, your body's immune system can learn how to adapt. So a shampoo that worked well for years can actually be the culprit in contributing to your scalp itch.
Allergy to a skin care product is called contact dermatitis.
Published data from the Mayo Clinic Contact Dermatitis Group shows that the most common categories of skin product chemicals that cause itchy or red allergic rashes fall into 2 top groups: fragrances and preservatives.
Fragrances
Fragrance is the most common kind of shampoo ingredient that can cause itchy or scaly rashes. The top 10 best-selling shampoo lines in the world ALL contain some kind of fragrance. Shampoos from Pantene Pro-V, Garnier Fructis, Herbal Essences, Head and Shoulders typically contain fragrance. If you have an itchy scalp, it's best to steer clear of these.
What makes this hard is that many products marketed as fragrance free are actually not. Another challenge is that many consumers feel the most comfortable with products marketed as "all natural." Unfortunately, many natural ingredients, including botanicals can cause significant dermatitis. As dermatology professionals like to say, "poison ivy is all natural too."
Preservatives
The next most common cause of skin allergies in shampoos is a group of preservatives related to formaldehyde. The tricky thing about an allergy to these chemicals is that you won't see the word formaldehyde in the chemical's name or on your shampoo's bottle.
If you get out your magnifying glass to look at the small print on the bottle, look for these formaldehyde-related preservatives: DMDM hydantoin, imidazolidinyl urea, diazolidinyl urea, quaternium-15 (but not the other quaterniums), bromonitropropane, and Tris (hydroxymethyl) nitromethane.
Most of the world's top selling shampoo lines like Neutrogena, Suave and Selsun Blue contain at least one of these formaldehyde-related preservatives.
Another preservative that is showing an increase in causing skin rashes or itch, is a family of preservatives related to benzalkonium chloride. Once again, the chemical names can get complex.
Examples of similar chemicals include hydroxypropyltrimonium chloride and cetrimonium chloride. Shampoo lines like Garnier Fructis and Kerastase-L'Oreal can have this family of preservatives.
To get a list of shampoos that are free of the top skin allergy-causing ingredients, please visit our newest EmpowHER partner, www.AllergyFreeSkin.com/
Reviewed May 8, 2014
by Michele Blacksberg RN
Edited by Jody Smith