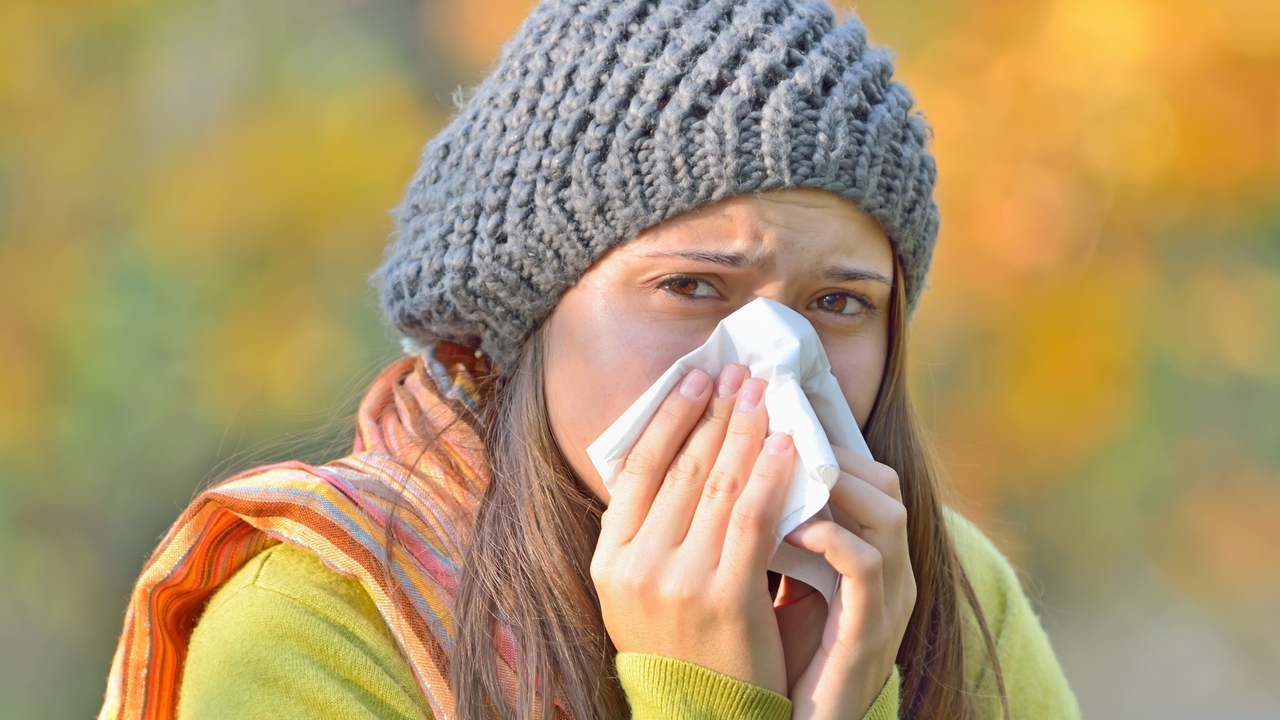 Jordache/PhotoSpin
In the late spring, many of us will hear sniffles and sneezes in areas like the workplace, library, or while riding public transportation.
During Harvard finals, I took extra precautions by covering my mouth and washing my hands frequently. I wasn't sure if the other stressed out students were suffering from allergies or a cold. A cold during finals week can be seriously detrimental to your studying schedule and energy level.
It is very difficult to tell the difference between allergies and a common cold. One of the key signs is that if your eyes are itchy and your nose is stuffed up for more than 5-10 days, it is more than likely allergies.
Also, if your allergy medication isn't working like it usually does, it may also be a cold. Another sharp difference is the presence of a fever. Remember, if you are suffering from a fever, you likely have a cold.
Another important difference is the color of the discharge from your noise. If you take a quick glance at your tissue, you will notice either a watery mucus or a yellowish mucus.
If you have a watery mucus, you have allergies. If your tissue is filled with a yellowish mucus, you probably have a cold and you definitely need to cover your mouth when you sneeze or cough.
Watch the pollen count on your local news. If the count is high, you may be not be suffering from a cold, but the dreaded allergies.
Two of the best pieces of advice I received from an allergist was to take my medications 10 days before allergy season kicks in. People with pets should wipe them down with a wet cloth after they return from outdoors.
Another great piece of advice for allergy sufferers is to shower before you go to bed. This eliminates most of the pollen in your hair and skin, and also keeps your bed sheets free from any pollen which you may have accumulated during the day.
If you have never been diagnosed for a specific allergy, a visit to the allergist might be in order. You will be tested for various pollen and pet allergies.
Most of these tests are covered by insurance. However, if you are on a budget, talk to the allergist about minimal tests to narrow down what your allergy might be. For example, if you have a pet and you have terrible allergies during the winter months, you could have an allergy to dander.
Prevention and planning are the best applications to reduce your symptoms.
Sources:
"Allergies vs. the Common Cold: How to Tell the Difference." WISHTV. 7 May 2015. Web. 20 May 2015.
http://wishtv.com/2015/05/07/allergies-vs-the-common-cold-how-to-tell-the-difference
"Allergy Season: Sometimes It Can Be Hard to Tell an Allergy From a Common Cold." TheLedger.com. Web. 20 May 2015.
http://www.theledger.com/article/20150505/news/150509611
Reviewed May 21, 2015
by Michele Blacksberg RN
Edited by Jody Smith