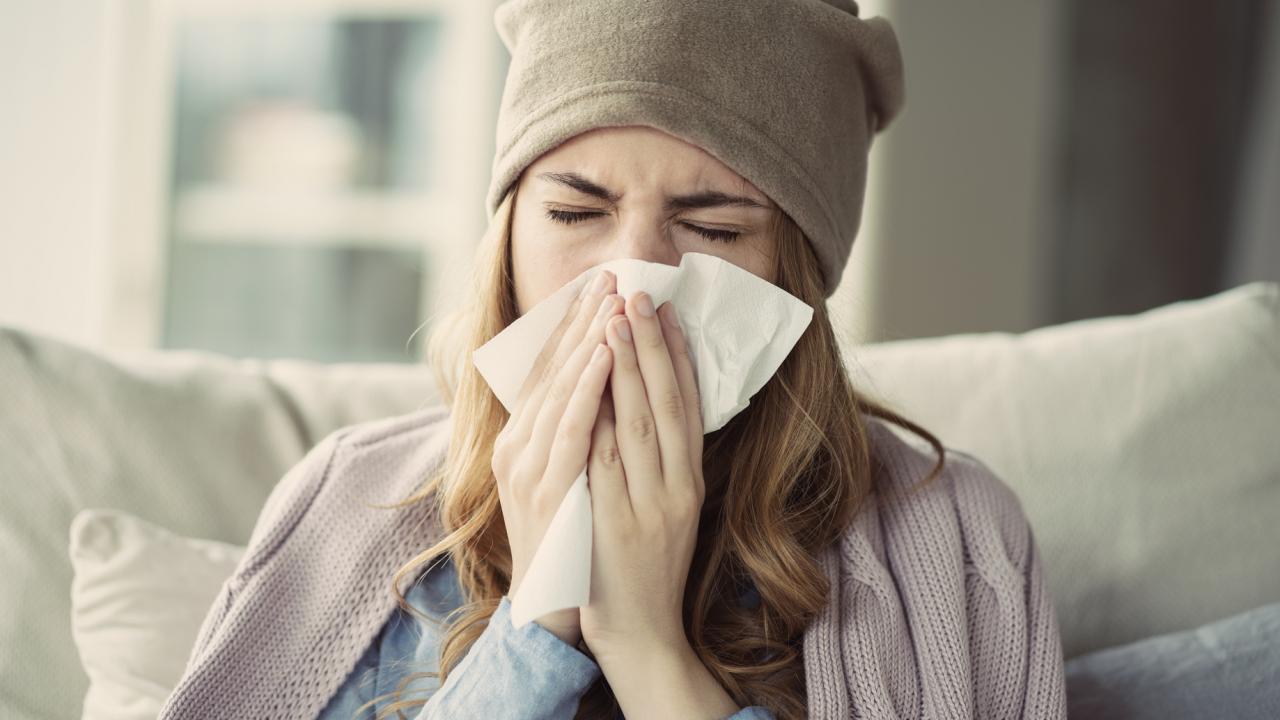 photoliko/Fotolia
If you are an allergy sufferer, you probably are pretty familiar with what sets you off. However, you may also be avoiding certain activities thinking that you will have a problem, when you may not.
Continue reading to learn more about common allergy myths.
Myth #1) Allergies are purely psychosomatic.
Untrue. Allergies are the result of an immune response to a substance your body deems to be harmful, even though it may not actually be. Allergies can be influenced by heredity. As many as 50 million people in the United States suffer from some type of allergic disease, according to the American Academy of Allergy, Asthma & Immunology.
At the same time, there can be a mind-body connection.
"Emotional stress can precipitate allergic reactions, and relaxation techniques can moderate them," said Dr. Andrew Weil. He described to Howstuffworks how a person who is highly allergic to roses could have a reaction seeing a plastic rose. He recommended seeking hypnotherapy to reduce the likeihood of an allergic reaction in those situations.
Myth #2) Hypoallergenic type pets won't trigger allergies.
This is based on a misunderstanding of how pet allergies work. Nabeel Farooqui, MD, assistant professor of allergy and immunology at Ohio State University Medical Center told Readers Digest that there is no such thing as a hypoallergenic pet.
People are allergic to animal dander, which are white flakes of skin and body proteins found in the animal's urine, saliva and skin. It is not their hair that's causing the allergy.
Howstuffworks says, "Dogs are half as likely to cause allergic reactions as cats, but if you're allergic to furry animals, the only no-risk pets are fish and reptiles."
Myth #3) Moving to a Southwestern state will improve your allergies.
This is wishful thinking. There is no safe place for allergy sufferers to escape pollen. In fact, tree pollen can travel hundreds of miles in the wind, so even if you're living in an area that does not have trees with pollen, this does not mean you are safe.
Desert areas do not have some of the more common types of trees that cause problems. Instead, however, they have others such as sagebrush, cottonwood, ash and olive trees. Howstuffworks says that you may get relief for a few months, but then other allergies tend to crop up.
Myth #4) Down pillows can cause allergies.
There's no proof of this. There have not been any controlled studies to test this myth. Mostly we hear about these concerns anecdotally.
According to Dr. Farooqui, "Feathered down undergoes a heat washing process, which really destroys any sort of intrinsic protein that would cause problems."
It is more likely that people are reacting to other allergens in their beds such as dust mites, mold or pet contamination.
Myth #5) Allergies flare up in the fall due to increased ragweed in the air.
This is inaccurate. People typically think that, with the change of season and fall color, ragweed is at higher levels in the air. According to Timothy Craig, DO, professor of medicine and pediatrics at Penn State University, it may really be the molds and fungi that are causing symptoms.
Craig told Readers Digest that corn and other vegetation are drying out that time of year. A fungus called Alternaria grows on the decaying vegetation, and mold levels are also seasonally high.
Myth #6) If you make it to adulthood and have not had problems with allergies, you are unlikely to develop them.
Sadly, this is false. Allergies can strike at any age. Allergies are more common in childhood, but even if you never have had a problem as a child, you can develop them as an adult.
Allergist Richard Weber, MD, past president of the American College of Allergy, Asthma, & Immunology told YourCareUniverse that "developing allergies is a cumulative process. It can take months or years of repeated exposure to a substance before you become sensitive to it."
Michele is an R.N. freelance writer with a special interest in woman's health care and quality of care issues.
Edited by Jody Smith