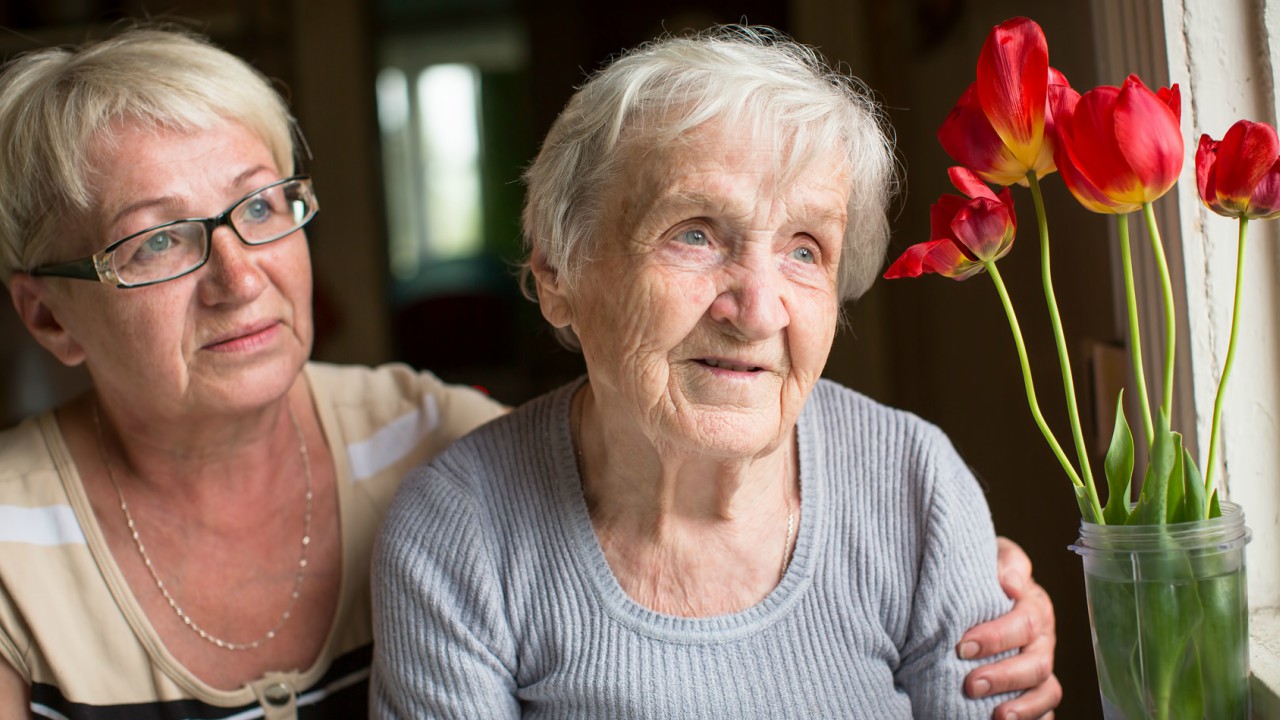 De Visu/fotolia
As the number of Americans suffering with Alzheimer's disease or other forms of dementia increases, those who are responsible for making choices for loved ones all struggle with difficult decisions.
These are a few of the tough situations many caregivers must face:
1) Making decisions your loved one is against
As children, we are wired to try and obey our parents. When our parents refuse our suggestions or outright get angry at any discussion of what we think is best for them, it is very difficult to go against their wishes — even though we have their best interests in mind.
Insisting that our family member needs help at home, should stop driving, or should not cook unless someone is close by, can be met with arguments and indignation that we think our loved one has become feeble or doddery.
It's important to keep in mind that your intention is to protect your loved one. Repeat this to yourself regularly.
Remind yourself that you have tried to allow the person to make independent decisions for as long as you thought they could. And remember, you are not alone in this struggle.
Every caregiver must make decisions based on the changing needs of the family member, even though it is difficult.
2) Providing care for a loved one with Alzheimer's
The decision as to where to care for a loved one with Alzheimers is tempered by finances, what type of care is needed, and what type of care you can personally provide.
Some people feel that going to a nursing home or long-term care facility is never a choice while others really are unable, for a variety of reasons, to provide care for a loved one at home. There is no right or wrong decision. You have to make the one that fits your entire picture.
Alzheimer's patients need constant monitoring and as the disease progresses, patients may need more professional care which nurses and other health care providers are more able to provide.
Even if you start out by hoping to keep a loved one at home, check out facilities that are close by to see what type of care they provide. They may have adult day care programs or respite programs so that even if you do keep your loved one at home, you may be able to have them step in and help from time to time.
3) Visiting if the person no longer recognizes you
The decision to still visit someone who no longer seems to recognize you is a hard one. Deciding whether to visit first depends on whether you emotionally and psychologically feel OK about seeing the person even though he or she no longer knows your name or remembers who you are.
If you find it too difficult or painful to see your loved one who no longer knows you, try not to feel too guilty about not going. It just adds to your stress.
If you feel that you are still able to visit the person, or if visiting helps you feel closer to the person, then by all means visit.
Deep down, we have no way of knowing whether somewhere inside, the Alzheimer's patient recognizes that you are someone familiar to them even if they no longer can say your name. They may still recognize you on some level.
There is no right or wrong decision. There is only the best decision you can make at the time.
Michele is an R.N. freelance writer with a special interest in women's health care and quality of care issues.
Edited by Jody Smith