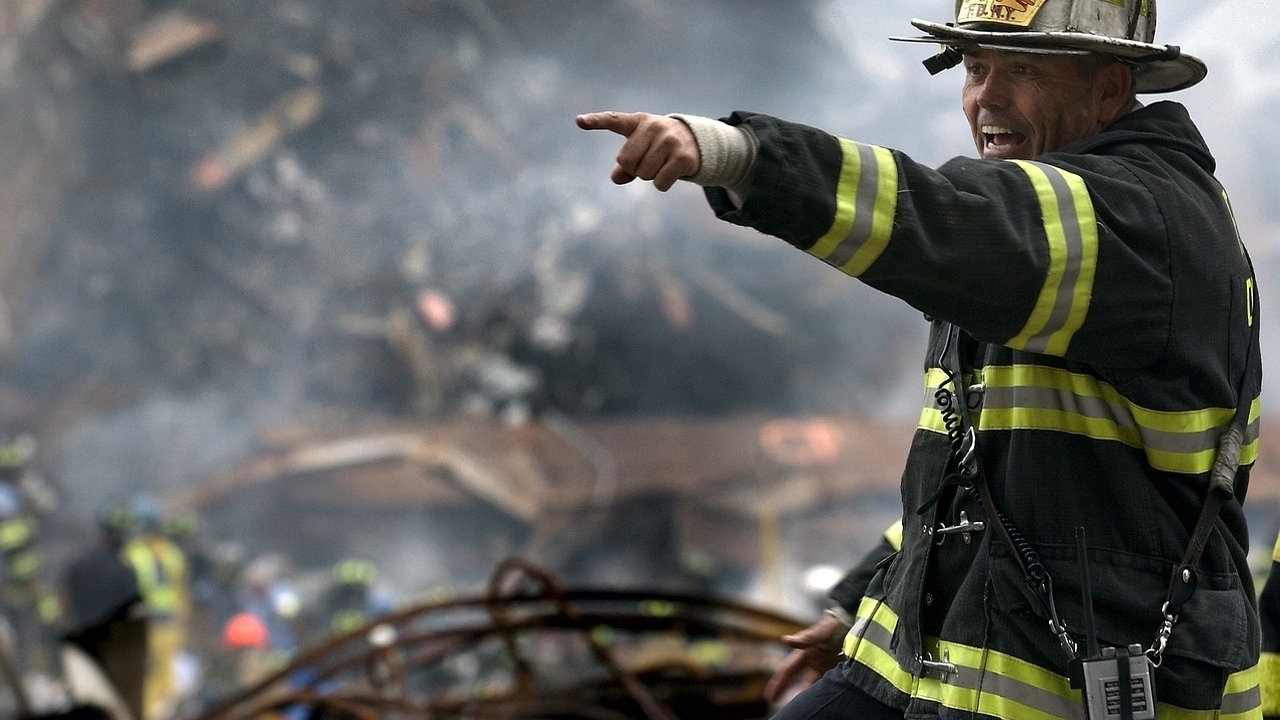 tpsdave/Pixabay
For over a decade, the World Trade Center Health Registry has been gathering and studying data on people who lived, worked or attended school, in the area of the World Trade Center disaster, or who were involved in rescue and recovery efforts.
The WTC Registry is the largest registry in North America ever established to track the health effects consequent of a disaster. It is tracking a wide range of health issues, with categories that include Mental Health, Respiratory Illness, Heart Disease, Cancer, Birth Outcomes and Child/Adolescent Health, and Mortality.
Enrollees in the registry, all of whom are volunteers, were given a baseline health survey in 2003 or 2004. Studies using the data are ongoing. To date, the following longterm mental and physical health effects have been recorded:
Post-Traumatic Stress Disorder
As many as 20 percent of the people exposed to the WTC event have post-traumatic stress disorder. This is approximately four times the rate expected in the general population.
Thankfully, despite the widespread increase in PTSD among 9/11 survivors, there has not been a measurable rise in suicides.
Binge Drinking
A study using the WTC Registry found that six years later, those with the greatest exposure to the horrors of 9/11 were about twice as likely to binge drink. Binge drinking is defined as consuming 4 - 5 drinks at one time.
Asthma and other Pulmonary Problems
One in 10 registry members developed asthma within six years of 9/11, three times the national rate. Dramatic declines in pulmonary function among WTC first responders have persisted, even among non-smokers.
Results suggest that an estimated four times as many firefighters, and twice as many EMS workers, had decreased lung function six or seven years after 9/11 as was the case before the attacks.
Cancer
Cancer takes years to develop, so the WTC Registry studied cancers occurring in 2007 and 2008, after a sufficient lapse of time since the WTC exposure. Cancers detected during this period were more likely to be related to 9/11 than earlier cancers.
Small increases in rates of prostate cancer, thyroid cancer and multiple myeloma, a blood cancer, among nearly 34,000 WTC rescue and recovery workers were found. No such increases were found in residents of Lower Manhattan, nor among those who worked or studied there.
Heart Disease
PTSD apparently increases the risk of heart disease. Those who sustained multiple injuries on 9/11 and 9/11-related PTSD had a three-fold higher risk of heart disease than those who were not injured and did not suffer PTSD.
A study using hospital records of 9/11 victims and first responders found that male rescue and recovery workers were at an increased risk of hospitalization for heart-related problems. Those not involved in rescue and recovery did not show an increased risk.
Sarcoidosis
Sarcoidosis is an inflammatory disease affecting multiple organs in the body, but especially the lungs and lymph glands. Symptoms include swollen, painful joints, tender lymph glands, enlarged liver, arrhythmias and pericarditis, among many others.
Studies have indicated an increase of sarcoidosis among first responders and those employed to clean up the WTC debris field. It is possible that the increased diagnosis of sarcoidosis in the WTC Registry members may be the result of increased medical attention, and not the direct result of 9/11 exposure.
For a list of other WTC Registry-related health studies, read here.
Sources:
What We Know About the Health Effects of 9/11. NYC.gov. Retrieved September 8, 2015.
http://www.nyc.gov/html/doh/wtc/html/know/know.shtml
WTC Health Registry. NYC.gov. Retrieved September 8, 2015.
http://www.nyc.gov/html/doh/wtc/html/registry/about.shtml
Sarcoidosis. webmd.com. Retrieved September 8, 2015.
http://www.webmd.com/lung/arthritis-sarcoidosis
Reviewed September 9, 2015
by Michele Blacksberg RN
Edited by Jody Smith
Tags: