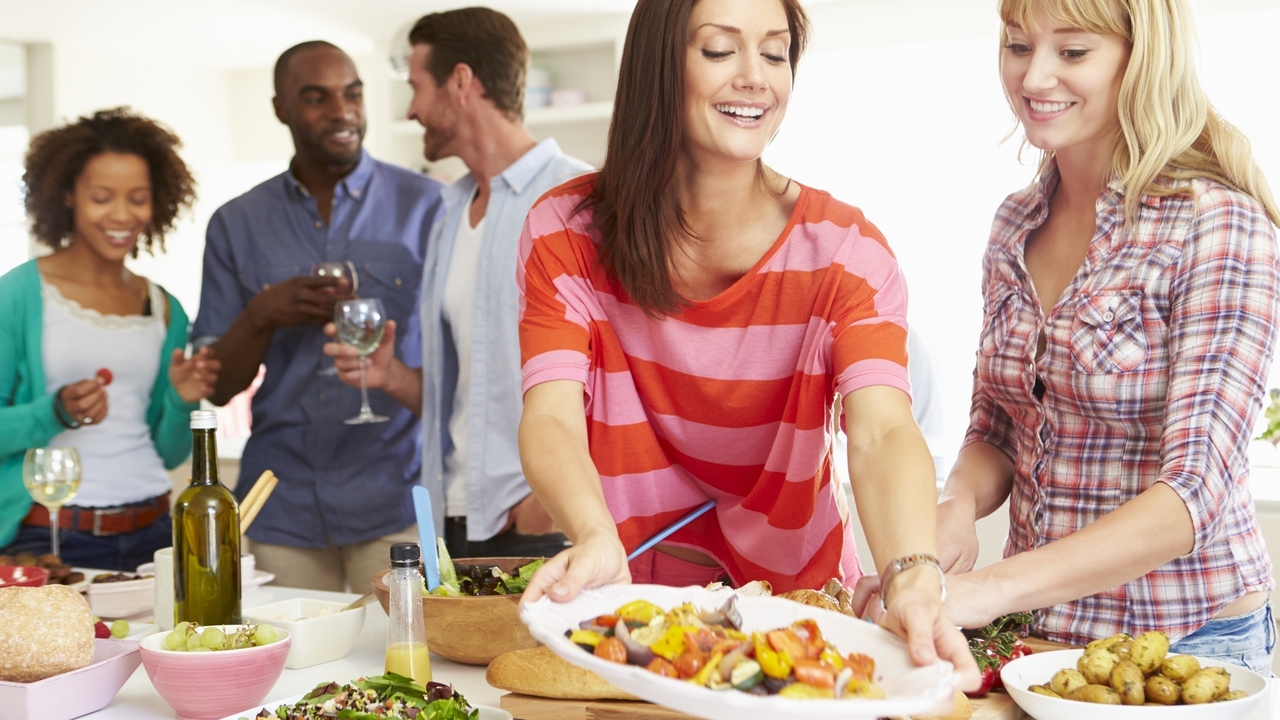 MonkeyBusiness Images/PhotoSpin
April showers bring May flowers and with that comes allergies. Between the pine pollen, rag weed, and cottonwood it is a wonder anyone can breathe just walking out to their car. No wonder May is National Allergy and Asthma Awareness Month.
Allergic causes are a big trigger for those suffering from asthma and as their friend or loved one, but here are 3 tips to help them cope better every day as asthma can occur year round.
1) Communicate with them about the triggers they may encounter at your house.
Are they allergic to cats or dogs? It may help to put the pets outside and do a thorough vacuuming before your guest arrives.
Some asthmatics may be able to handle being around a cat but cannot actually pick up and give love to the cat. Others may have an instant attack when they walk into a house with animals, no matter how clean the homeowners might be.
Can't handle cigarette smoke? Talking about things beforehand lets them know, for example, that they may need their inhaler when they come over. On your end, you can make sure no one is smoking, and air out the place if you do have smokers.
Does gluten or dairy set off their wheezing? Meal prep should be discussed ahead of time.
This allows them the opportunity to bring alternative options. It also gives you the chance to make menu or recipe changes. You may decide for instance, to leave out any nuts or keep the cheese or sour cream separate for a dish.
2) If they are your significant other or if they are your child, help them by reminding them to take or use their medication as directed.
Not all asthmatics need their inhalers or pills year round. However, once allergy season starts, they may need to use them several times per day yet may forget as they are out of the habit over the winter. Make sure that both routine and emergency inhalers are refilled before spring begins in order to be prepared.
Help them talk with their health care provider about having multiple inhalers so that there is one in the home, at work, in the car, in their backpack, at grandma's house, etc., if they are severe enough. A little pre-planning can help prevent serious consequences.
3) Recognize that other illnesses can worsen their asthma or look like asthma. If someone is feeling really under the weather, having trouble breathing, coughing, and feverish, make sure they are properly evaluated by their health care provider.
"I'm having trouble breathing," could be asthma or it could be pneumonia. In addition, stress can worsen the symptoms of asthma so they may need an adjustment in their medication usage.
Do not take asthma lightly. Talk with your health care provider about getting updated lung function testing and even having a fresh look at your asthma medication to see if it is still a good fit for your symptoms and lifestyle.
Sources:
1) Kanchongkittiphon, W., Mendell, M., Gaffin, J., Wang, G., Phipatanakul, W. Indoor Environmental Exposures and Exacerbation of Asthma: An Update to the 2000 Review by the Institute of Medicine. Environ Health Perspect. 2015;123(1):6.
http://www.ncbi.nlm.nih.gov/pubmed/25303775
2) Ozdoganoglu, T., Songu, M. The Burden of Allergic Rhinitis and Asthma. Ther Adv Resp Dis. 2012;6(1):11-23.
http://www.ncbi.nlm.nih.gov/pubmed/22179899
Reviewed May 20, 2015
by Michele Blacksberg RN
Edited by Jody Smith
Tags: