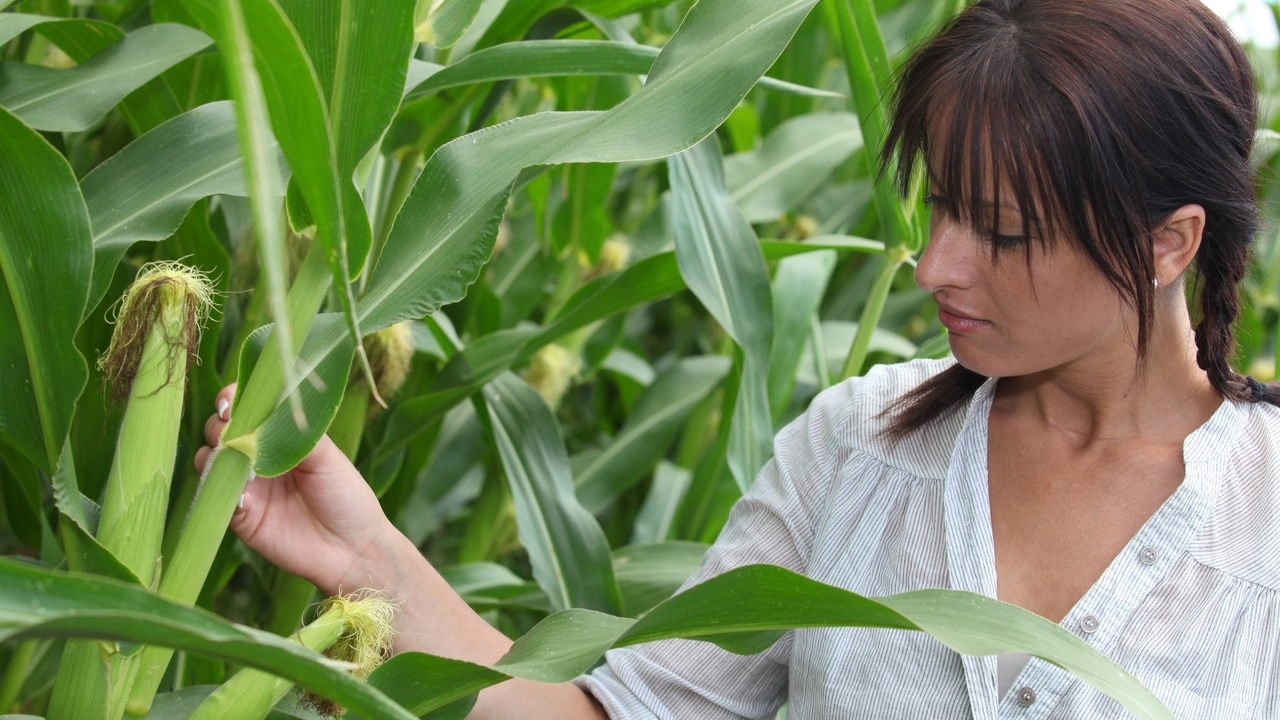 Auremar/PhotoSpin
A raging debate is playing out in Washington, D.C., over the safety of genetically engineered foods and consumers' right to choose them — or not.
On one side, Goliath — the federal government, Big Grocers, biotech firms and large corporate farms, who say GE foods are not only safe, but allow growers to produce bigger yields with more nutritional value while lessening stress on the environment.
On the other side, David — health conscious consumers, organic farmers, and public interest groups, who generally oppose industrial agricultural practices, and in particular, the genetically engineering of America's food supply. They believe people should have the right to know what is in their food, how it's grown, and if it's safe, so they can make informed decisions.
At the center of the debate is a bill working its way through the U.S. House of Representatives that seeks to amend the Federal Food, Drug, and Cosmetic Act, that defines which foods can be labeled "natural" and "organic."
If passed, opponents of H.R. 1599, known as the Safe and Accurate Food Labeling Act of 2015, say that it will prevent consumers from knowing if the food they are eating has been genetically engineered or contains GE ingredients.
The bill will also block the U.S. Food and Drug Administration and individual states from passing tougher labeling laws for GE and genetically modified organisms (GMOs).
Congressman Mike Pompeo (R-Kansas) sponsored the bill. The congressman's office did not respond to EmpowHER for comment. However, in a Congressional press release, Rep. Pompeo said that H.R. 1599 "will create a national voluntary standard for labeling food" in which genetically engineered products are not required to be labeled as such.
The legislation will "ensure that America's farmers will continue to be able to innovate and improve the quality and quantity of their crops and provide nutritious, affordable food on families' tables both here and across the world," the press release said.
It further cites that the federal legislation will eliminate "a patchwork of state GMO labeling laws [which] could mislead consumers and increase food prices for families," up to $500 more per year.
Opponents of the bill, including the Environmental Working Group, Organic Trade Association and Center for Food Safety, say that the bill, as written, will allow food produced from, containing, or consisting of a bioengineered organism, to be labeled as "natural." The opposition groups refer to the bill as the "Deny Americans the Right to Know" or "DARK Act".
"Simply put, the DARK Act fails to provide consumers with the information they want, and perpetuates consumer confusion on exactly what food products do and do not contain GMO ingredients," writes Libby Foley, a Environmental Working Group policy analyst.
It's already hard, if not virtually impossible, for consumers to avoid GMOs altogether. Much of the U.S. corn (93 percent), soybean (94 percent) and cotton (96 percent) crops are now genetically modified, and sitting on grocers' shelves, according to the Center for Food Safety, a national non-profit public interest group.
The Center estimates that 75 percent of processed foods available today — including most cereals, frozen foods, meat, milk, canned soup, and baby formula — contain at least one genetically engineered ingredient.
The bill comes at a time when more Americans support the labeling of GE foods.
Three states — Vermont, Connecticut and Maine — have already passed stricter labeling laws requiring that products containing GE be labeled as such. Thirty other states considered similar legislation in 2013 and 2014, according to the National Conference of State Legislatures. However big money interests opposing the labeling laws have kept many of the states from enacting legislation, including California, Colorado, Oregon and Washington.
Earlier this month, the restaurant chain Chipotle became the first in the United States to announce that it will no longer serve GMO food.
"There is a lot of debate about genetically modified foods," said Steve Ells, Chipotle's founder, chairman and co-chief executive, in an April 27, 2015 statement.
"Though many countries have already restricted or banned the use of GMO crops, it's clear that a lot of research is still needed before we can truly understand all of the implications of widespread GMO cultivation and consumption," he said. "While that debate continues, we decided to move to non-GMO ingredients."
Several studies over the past decade have revealed that genetically engineered foods can pose serious long-term health risks to farmers, domesticated animals, human health,wildlife and the environment, including food allergies, increased toxicity, antibiotic resistance, birth defects, autism and some cancers.
But not everyone agrees.
The FDA who regulates GMO and GE food says it's generally safe. No genetically engineered plant-based food evaluated by the agency goes to market "until the FDA's questions about the safety of such products have been resolved."
The terms "genetically modified" and "genetically engineered" can be confusing and some people may use them interchangeably, however there is a difference.
"Genetic engineering describes the high-tech methods used in recent decades to incorporate genes directly into an organism ... The plants that result do not occur in nature; they are 'genetically engineered' by human intervention and manipulation," according to the California-based trade group, Home Garden Seed Association.
Examples of genetically engineered plants grown by large-scale agribusinesses are corn with added genes to protect against corn borer damage, known as Bt corn. Other examples are pesticide-resistant and herbicide-tolerant soybeans, corn, cotton, canola and alfalfa, said Patty Buskirk, HGSA vice-president and treasurer, in an email statement.
"At the present time, home gardeners will not encounter any packets of GE seeds sold through home garden seed catalogs or garden center seed racks," she said.
The USDA defines a GMO as "an organism produced through any type of genetic modification, whether by high-tech modern genetic engineering, or long time traditional plant breeding methods," according to HGSA.
Under current labeling guidelines, "food manufacturers may indicate through voluntary labeling whether foods have or have not been developed through genetic engineering, provided that such labeling is truthful and not misleading," according to the FDA.
That's precisely the problem, says the Center for Food Safety.
"It's been more than 13 years since FDA approved voluntary GE labeling, and exactly zero companies have voluntarily disclosed that their foods were produced through genetic engineering. Markets only work when consumers have the information needed to make informed choices."
Sources:
EWS. Big Food's "DARK Act" introduced into Congress. Sara Sciammaco. 9 April 2014.
http://www.ewg.org/release/big-food-s-dark-act-introduced-congress
Top 5 reasons to oppose the DARK Act. EWS. Libby Foley. 26 March 2015.
http://www.ewg.org/agmag/2015/03/top-5-reasons-oppose-dark-act
EWS's Shopper Guide To Avoiding GE Foods. 19 Feb. 2014. Accessed online 30 April 2015.
http://www.centerforfoodsafety.org/issues/311/ge-foods/shoppers-guide-to-avoiding-ge-food
About Genetically Engineered Foods. Center for Food Safety. Accessed 29 April, 2015 online
http://www.centerforfoodsafety.org/issues/311/ge-foods/about-ge-foods#
GE State Labeling Fact Sheet. Center for Food Safety. June 2014. Accessed 29 April, 2015 online
http://www.centerforfoodsafety.org/files/ge-state-labeling-fact-sheet-92014_02919.pdf
State GMO Labeling Laws: Constitutionally Questionable. National Conference of State Legislatures Agricultural Task Force. John G. Dillard, Olsson Frank Weeda, Terman Matz PC. 9 Dec. 2014. Accessed 30 April 2015 online
http://www.ncsl.org/documents/forum/forum_2014/john_dillard.pdf
Chipotle Becomes the First National Restaurant Company to Use Only Non-GMO Ingredients. Businesswire. 27 April, 2015.
http://ir.chipotle.com/phoenix.zhtml?c=194775&p=irol-newsArticle&ID=2040322
HR 1599, Safe and Accurate Food Labeling Act of 2015. (Text)
http://www.congress.gov/bill/114th-congress/house-bill/1599
Pompeo Reintroduces Bill to Keep Food Safe and Affordable. 25 March 2015 Press Release. Heather Denker.
http://pompeo.house.gov/news/documentsingle.aspx?DocumentID=398425
FDA. Questions & Answers on Food from Genetically Engineered Plants.Updated 22 July 2014. Accessed 29 April 29, 2015.
http://www.fda.gov/Food/FoodScienceResearch/Biotechnology/ucm346030.htm
Patty Buskirk interview by email. 29 April 2015.
HGSA Official statement on GE/GMOs (including USDA definition of GMOs) provided via email by Patty Buskirk. 29 April 2015.
Reviewed May 1, 2015
by Michele Blacksberg RN
Edited by Jody Smith