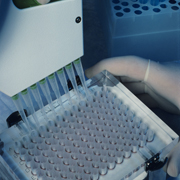 Your immune system is not a single entity, but, an amazing and remarkable system. Most of the time, it effectively defends you against foreign and dangerous organisms, such as bacteria and viruses, which enter your body.
In recent years, researchers have looked at what role the immune system can play in combating tumor cells. This has led to immunotherapy, which is a biologic therapy that uses certain parts of the immune system to fight diseases, including cancer.
What is Immunotherapy
Immunotherapy stimulates or restores the immune system's ability to fight infection and disease. As a treatment for cancer, the therapy mainly consists of stimulating the immune system with highly purified proteins. (1)
Types of Immunotherapy
Immunotherapy works in several ways. Active therapy stimulates the immune system to fight the disease. Passive therapy relies on immune system components, which are made in a laboratory.
Specific immunotherapy targets a certain type of cell. In certain situations, non-specific immunotherapy, which stimulates the immune system in general, is used with other cancer treatments, such as chemotherapy. Targeted therapy attacks one type of cell without damaging other cells. (2)
Forms of Immunotherapy
Biologic response modifiers are substances which have no direct anti-tumor effect but are able to trigger the immune system to indirectly affect tumors. These include cytokines, such as interferons and interleukins. Cytokines are substances produced by macrophages, which are immune cells that first recognize and engulf foreign substances.
Large amounts of biologic response modifiers are injected or infused in the hope of stimulating the immune cells to become more effectively active. (1, 3)
Blood cells are produced in our bone marrow. There are three major types, white blood cells, which fight infection, red blood cells, which carry oxygen to and remove waste products from organs and tissue, and platelets, which enable the blood to clot. Chemotherapy and radiation therapy affect these blood cells which puts a person at risk for developing infections, anemia and bleeding problems.
Colony stimulating factors stimulate the production of blood cells. They are a man-made form of an amino acid that stimulates the bone marrow and promotes the growth of white blood cells. Colony stimulating factors have no direct anti-tumor effect but support the immune system during cancer treatment. (1, 3)
Monoclonal antibodies are laboratory-produced molecules that are carefully engineered to locate and attach to cancer cells. They are designed to mimic antibodies which the immune system produces naturally. Monoclonal antibodies attach to specific proteins on the surface of cancer cells. They are used to detect tumor cells and in the delivery of therapeutic drugs, toxins and radioactive material directly to a tumor. (1, 4)
Researchers are working to develop tumor vaccines, which in theory, would work in a similar way as vaccines for measles, mumps and small pox. Tumor vaccines would be used after someone has cancer. The vaccine would prevent a recurrence of a cancer or to help the body reject the tumor. (1, 4)
This is both an active and specific type of immunotherapy because the vaccine triggers the immune system and affects only cancer cells. At this time, only one true tumor vaccine is FDA approved and is used to treat advanced prostate cancer. (5) The use of other tumor vaccines is limited to clinical trials.
Side Effects of Immunotherapy
Immunotherapy, like other forms of cancer treatment, can cause side effects. The side effects can vary widely from person to person. Rashes or swelling can develop at the injection site.
Biologic response modifiers can cause flu-like symptoms, such as fever, chills, nausea and loss of appetite. Fatigue is a common side effect. A decrease in blood pressure is possible.
Colony stimulating factors often cause bone pain, which can be intense, fever, fatigue and loss of appetite.
Monoclonal antibody drugs can cause flu-like symptoms, nausea and diarrhea. Serious, bur rare, side effects include a severe and potentially life-threatening allergic reaction, a dangerous decrease in blood cell count, serious heart conditions such as heart failure, serious sores in the oral mucosa, skin rashes that lead to serious infections and bleeding. (4)
Common side effects of the tumor vaccine include fever, chills, fatigue, back and joint pain, nausea and headache. In rare cases, some men have experienced breathing problems and high blood pressure, which improved with treatment. (5)
Sources:
(1) Cleveland Clinic: Cancer Treatment/Immunotherapy, Oct. 27, 2011
http://my.clevelandclinic.org/services/immunotherapy.aspx
(2) American Cancer Society: Types of Immunotherapy, Oct. 27, 2011
http://www.cancer.org/Treatment/TreatmentsandSideEffects/TreatmentTypes/Immunotherapy/immunotherapy-types-of-immunotherapy
(3) Chemocare.com: About Immunotherapy ( Biologic Response Modifiers, Colony-Stimulating Factors & Tumor Vaccines), Oct. 27, 2011
http://www.chemocare.com/whatis/about_immunotherapy.asp
(4) Mayo Clinic: Monoclonal Antibody Drug for Cancer Treatment: How They Work,
Oct. 27, 2011
http://www.mayoclinic.com/health/monoclonal-antibody/CA00082
(5) American Cancer Society: Immunotherapy/ Cancer Vaccines, Oct. 27, 2011
http://www.cancer.org/Treatment/TreatmentsandSideEffects/TreatmentTypes/Immunotherapy/immunotherapy-cancer-vaccines
Reviewed November 2, 2011
by Michele Blacksberg RN
Edited by Jody Smith
Tags: