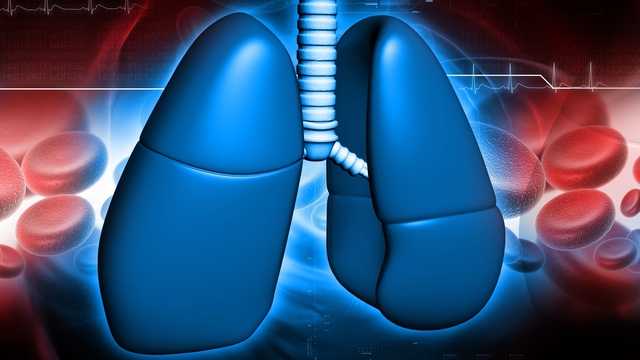 Divakaran Dileep/PhotoSpin
Chronic obstructive pulmonary disease (COPD) and asthma are both conditions that cause coughing, wheezing and shortness of breath. Although it is easy to confuse them, it is important to know which condition you have so you can get the most effective treatment.
These are the primary differences between COPD and asthma:
When it starts
Asthma often begins in childhood. Symptoms can develop at any age though. COPD rarely begins before age 40.
How it progresses
Asthma may improve with treatment or may go away entirely, which often happens as a child grows up. COPD is a chronic, progressive condition that slowly gets worse.
Lung damage from COPD is not reversible. Even with treatment, COPD will continue to progress. Early treatment is important to slow or limit further lung damage.
Pattern of symptoms
Asthma symptoms tend to vary. Your breathing may change from day to day or may be "normal" for long periods with sudden "attacks" following exercise or exposure to allergens like dust or pollen.
COPD is a chronic condition with on-going symptoms. Fluctuations may cause "better" or "worse" days, but people with COPD rarely if ever have days without symptoms.
How lungs are affected
During an asthma attack, airways become inflamed and swell, limiting airflow.
In COPD, the air sacs inside the lungs become damaged which makes it hard to push air out of the lungs. This damage can also reduce the amount of oxygen transferred to the blood with each breath.
Lung function
A person with asthma may have normal breathing most of the time or between "attacks".
A person with COPD is more likely to have ongoing or constant breathing difficulties, including shortness of breath.
Family history/Cause
A person with asthma is likely to have a family history of asthma, or to have had asthma or allergies as a child.
COPD does not run in families. It most often follows a history of exposure to particles or gases such as those caused by tobacco smoke or biomass fuels like burning wood or animal waste.
Triggers
Asthma attacks are often triggered by exposure to a particular allergen such as smoke or certain pollens. Removing the trigger often helps relieve asthma symptoms.
COPD does not tend to get suddenly worse due to exposure to a "trigger".
Treatment
Although some of the medications used to treat asthma and COPD are the same, the goal of treatment is different.
Asthma treatments are aimed at preventing or reducing inflammation in the lungs so air can move freely. The goal for COPD treatment is to relieve or reduce symptoms as much as possible.
Some people with COPD also have asthma. This combination of conditions can make diagnosis and treatment even more difficult.
If you have difficulty breathing or questions about your breathing, talk to your health care professional.
Sources:
Global Initiative for Asthma. Asthma COPD and Asthma-COPD Overlap Syndrome (ACOS). Web. November 10, 2014.
http://www.ginasthma.org/local/uploads/files/AsthmaCOPDOverlap.pdf
About.com: About Health. What Is the Difference Between COPD and Asthma? Pat Bass, MD. Web. November 10, 2014.
http://asthma.about.com/od/faq/f/What-Is-The-Difference-Between-Copd-And...
About.com: About Health. Is it Asthma or COPD? Deborah Leader, RN. Web. November 10, 2014.
http://copd.about.com/od/fa1/a/asthmaorcopd.htm
Everyday Health. What's the Difference Between COPD and Asthma? Jennifer Acosta Scott. Web. November 10, 2014.
http://www.everydayhealth.com/health-report/healthier-living-with-copd/c...
Reviewed November 11, 2014
by Michele Blacksberg RN
Edited by Jody Smith