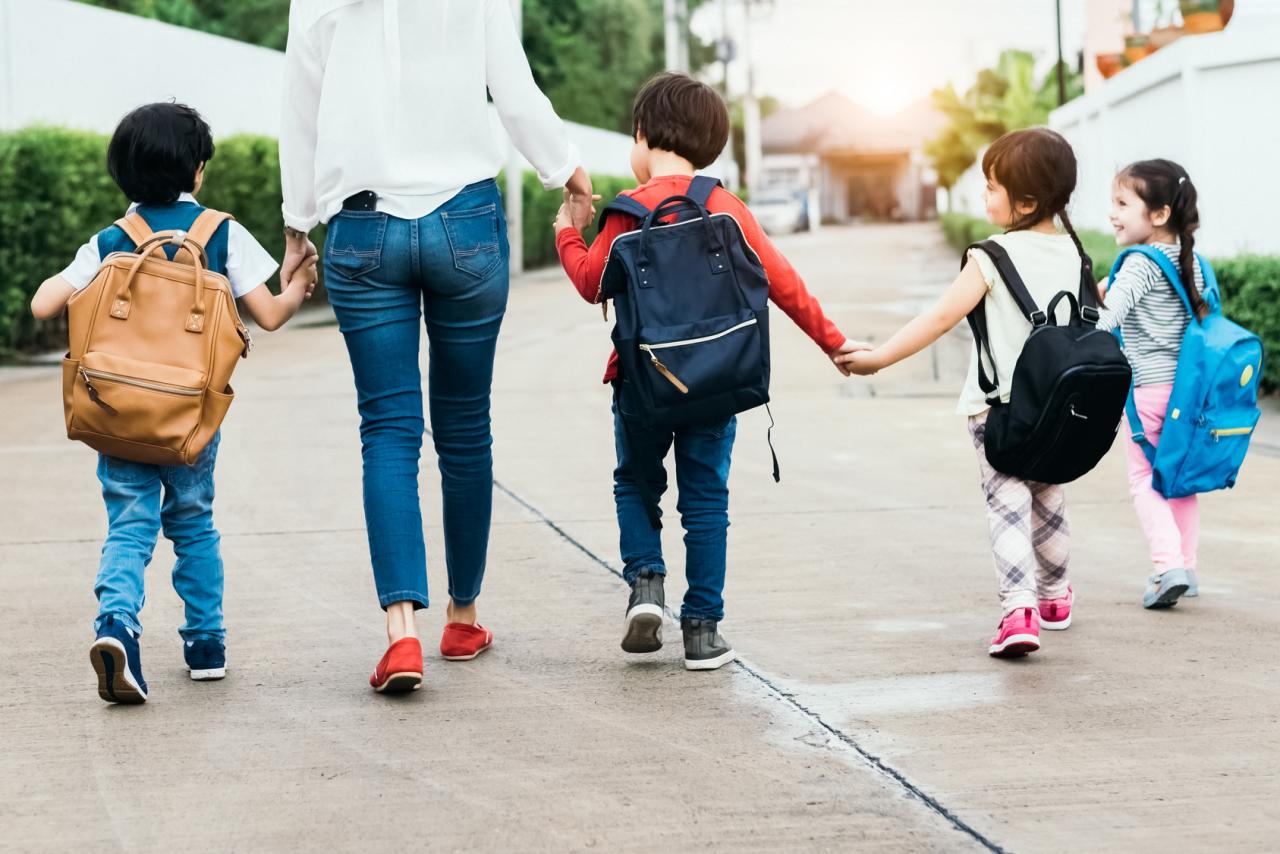 A good night's sleep is essential for your kids' health and performance in school. It can be hard for young children and teens to transition from summer to school and get back to a more regimented schedule. Other sleep problems may be a factor in making it difficult for returning students to get adequate sleep.
Kids need sleep even more than adults do. According to the American Sleep Foundation, children should spend about 40 percent of their time sleeping, since it's an essential element in healthy growth.
Their bodies are changing rapidly and maturing faster than we can remember (or even imagine) as adults, and the process requires longer REM sleep cycles. Despite the importance of sufficient rest, the ASF also reports that about 40 percent of children have sleep problems.
These might include bed wetting, snoring, anxiety, night terrors, or nightmares. They could also be attributable to a poorly structured routine that deprives children of their much-needed rest.
No matter what's standing between your kids and adequate rest, here are six things parents can do to promote a better night's sleep for everyone in the house.
1. Remove the Screens
Various studies have linked excessive screen time to sleeping problems for both children and adults. A 2014 report published in the journal Sleep Medicine Reviews indicated that screen time before bed can shorten the duration of sleep and delay good rest time substantially, as evidenced by 90 percent of the accumulated studies that had been reviewed.
Unfortunately, too much screen time is a serious problem for many children. Not only do they have access to smartphones, tablets, computers, and televisions outside their bedroom, but about 71 percent of American children ages 8 to 18 share their bedroom with a television set.
Such children log about 1,200 hours of screen time each school year, and that has an impact on their sleep and health. So if you want to improve the amount and quality of your son or daughter's sleep time, remove all the screens from the bedroom and find strategies to limit their overall technology use.
2. Check Their Health
Certain health factors can have a significant negative impact a child's ability to sleep. Chronic health conditions, obesity, and major illnesses are among the biggest contributors to insufficient rest, but minor conditions can also cause sleep problems.
Conditions related to the ear, nose, and throat are particularly influential in determining a child's ability to sleep. Allergies, coughing, sinusitis, snoring, and other problems can inhibit restfulness. If your son or daughter suffers from an ear, nose, and throat condition, talk to your doctor about how that could be affecting his or her sleep patterns.
3. Know How Much Sleep They Need
At different ages, children require varying amounts of sleep. Here's a guide to how much sleep your child should get over a 24-hour period:
• Newborn to 4 months: 16-17 hours
• 4 months to 1 year: 14-15 hours
• 1 to 3 years: 12-14 hours
• 3 to 6 years: 11-12 hours
• 7 to 12 years: 10-12 hours
• 13 to 18 years: 8-10 hours
Unfortunately, most children don't get as much sleep as they need. Reorganize your children's schedules so they get the right amount of rest each day.
4. Send Them Outside
Children who sit in front of screens for hours at a time are less likely to fall asleep and rest well than kids who get hours of exercise and imaginative play. The great outdoors is the best place for kids to exercise and be creative.
One study from the National Wildlife Federation showed that sunlight helps to regulate the body's internal clock. Green environments can also relax children and promote cognitive function. More play time in such settings will help children sleep better and function better in general.
5. Develop a Bedtime Routine
Children should have an effective bedtime routine that lasts between 15 and 30 minutes before bed. This helps them to unwind before they go to sleep.
It also gives them a sense of safety and security that will encourage them to sleep more soundly. If your child resists bedtime each night, a smart routine could be the solution.
The routine may vary based on your child's needs and interests, but it might include such things as:
• Taking a relaxing bath
• Brushing teeth
• Putting on pajamas
• Turning off the TV at least 30 minutes before climbing under the covers
• Having a story time in bed
• Giving hugs and kisses
What you do for your bedtime routine will likely change as your children grow, but it's wise and healthy to maintain some kind of routine.
6. Be Consistent
Kids thrive on a schedule that you set and enforce. Failing to implement a familiar and consistent routine into your child's life will make bedtime even more challenging. If you establish a steady and relaxing bedtime practice, they'll be more mentally and physically prepared for bed, which will help them not only to fall asleep, but also stay asleep.
Tags: