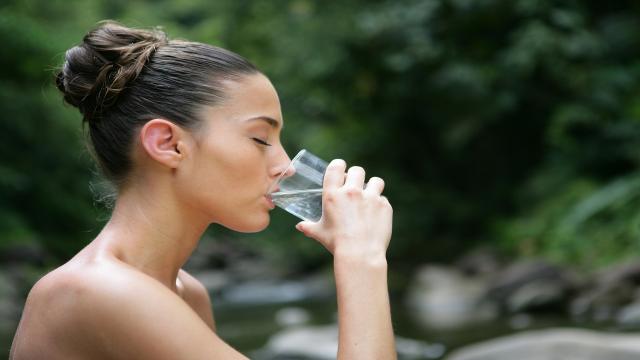 via Photospin
We've heard that water is good for your skin, and can help weight loss, but, with all these noticeable benefits, many forget that water can significantly help your kidneys.
Today, March 12, is World Kidney Day. Because of this, International Foundation of Kidney Foundations (IFKF) and International Society of Nephrology (ISN) are asking everyone to drink a glass of water on behalf of this day in order to promote chronic kidney disease awareness, as well as to remind ourselves of the significant benefits it can have on the organ. Use the hastags #worldkidneyday and #glassofwater to spread awareness.
Not only today, but everyday we should trade out a few sugary soft drinks and juices for water. Soft drinks increase the level of protein in urine, and this can be an early marker for kidney damage.
This is advice we should all take to heart; our kidneys do a lot for our bodies. They control chemicals and fluid in your body, help control your blood pressure, help keep your bones healthy, and help you make red blood cells. In fact, according to the American Kidney Fund, "Every day your kidneys filter about 120 to 150 quarts of blood—that's about 30 gallons— and sift out one to two quarts of extra water and waste products."

On behalf of your kidneys and for everyone out there suffering from chronic kidney disease, be sure to raise a glass of water today, and everyday!
Tags: