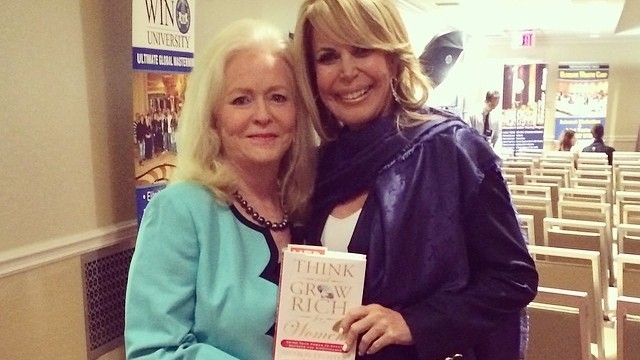 I am honored to share that I have been invited to attend and represent EmpowHER at the 2014 Shanghai International Forum on Women's Development on September 25, 2014. The focus of this year's conference will be "Urban governance and women's wisdom."
My dear friend Sharon Lechter, author of "Think and Grow Rich for Women," will be speaking at the conference about her book, my personal health story and journey to help other women through EmpowHER, and tips for women to seize opportunities and create empowering lives for themselves.
Sharon and I will both be representing Women Presidents' Organization (WPO). We are both members of the organization and Sharon serves on the national board.
China's government and culture are facing a lot of reforms, and this impacts women immensely. Women are seeing more opportunities than they ever have before. The conference will feature many panels and speeches focusing on this topic. Some sessions will look deeper into issues including economic growth and women's value, the media's responsibility and the voice women hold, women's power within non-profit organizations, and urban culture and women's creativity.
I am thrilled to be a part of this forum in Shanghai and can't wait to hear more about the power and greater opportunities women hold in countries and governments that are continuing to develop and change.
Tags: